Hey everyone! I'm back!
I hope you've been enjoying all the Gallery Idol excitement that's been going on lately! Aren't all those entries *fabulous*?! I know it must be such a hard decision for you, but if you could find it in your hearts to vote for me I would appreciate it right down to the bottom of my heart!! My card is #8, or you can use the handy little widget thing below:
The link to my post featuring my card is right
here
. There's a ton of additional detail and photos in this post, well worth a look!!
And thanks so much to everyone who has voted so far!! It means more to me than you will ever know!!
So, onto today's card. A few of you will know that I've been totally loving the neon trend lately. My
Gallery Idol Open Audition round card
featured glittered neon stripes and I just love that punch of colour!!
So today I'm bringing you another neon creation: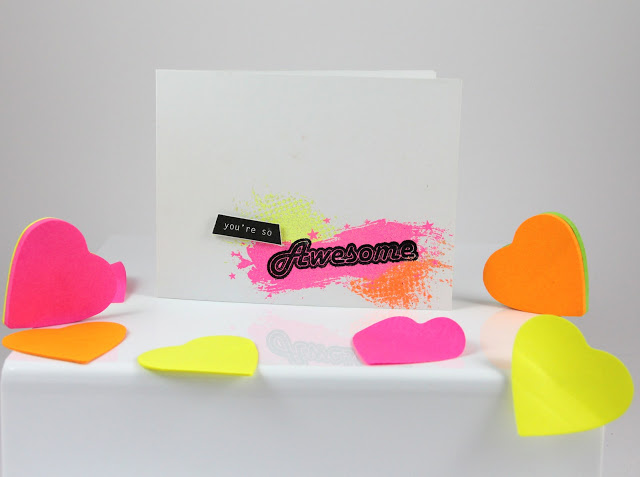 What do you think? I hope you're not blinded yet!!
I started with a Stamper's Select White card base. I then stamped the splatters from WPlus9's So 80s set using Versamark ink and embossed with neon embossing powders from WOW!. And *wow* they are – so bright and vivid, they pack such a punch in real life!!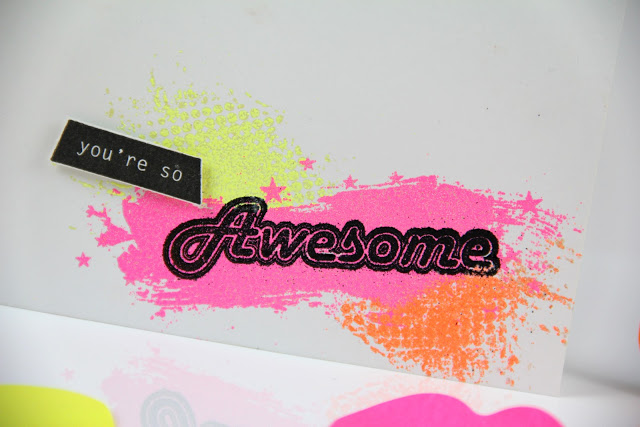 I stamped and embossed each area in turn, and used a mask over the main splatter so I could add the other designs without overlapping. Yep, I stamped and cut out a mask of that splatter!
I then stamped the 'Awesome' using a mix of Versafine Onyx Black ink and Versamark, then heat embossed with Black Filigree embossing powder. Just so you know – embossing on top of other embossing works great!! ;o)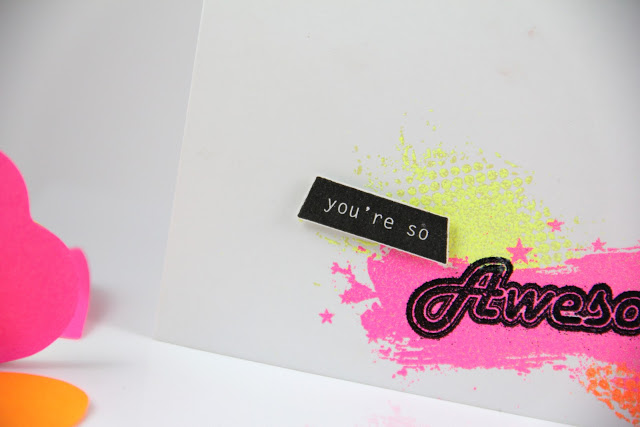 Finally I stamped the 'You're so' onto a separate piece of cardstock using Versafine Onyx Black ink, trimmed and adhered to the base using Pinflair Glue Gel. And there you go!!
Thanks so much for stopping by here today. I'd love to hear what you think of this card, and also if you could
leave me a vote for Gallery Idol
and help me progress to the next round I will love you forever!!
PS: I'm sorry the photos aren't as bright as usual. Seems if I make them brighter I lose some of the tone of the pink – as it is it doesn't show just how awesome it is in real life. Sorry!!