Hey everyone, welcome back!!
It's really great *finally* having my internet connection sorted out at home! Now I can blog more frequently again, yay!
So I'm back today with a DT post for Gel-à-Tins. I actually shared this on their blog a few weeks ago but am only getting a chance to share it now!
Buuuuut … before I do that …
It's the last 21 hours of voting for Gallery Idol 2012 Round 2!! Thank you all so much for your support, sweet comments and votes!! You have no idea how much it means to me. If you haven't voted yet I would appreciate it more than you know if you would cast a vote in my favour. You can use the widget thing above to go straight to my entry. After that it's a quick registration process and you can vote! Please help me realise my dream of moving on to the next stage!! Thank you!!
Anyway!! Onto today's post!
I'm back today with a
little CAS notecard set I created with the really fun Springtime set. The
images in this set are so perfect for creating so many different looks! I've
definitely got a ton of ideas for it! The little squares are perfect for making
a bold design statement and I let that dictate the style of these projects: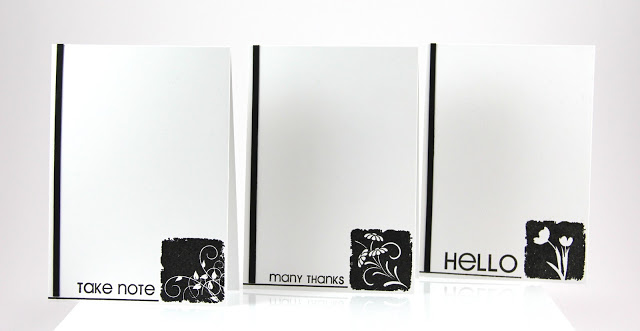 Aren't these fantastic? I think monochrome makes
such a sophisticated style statement and suits anyone's tastes!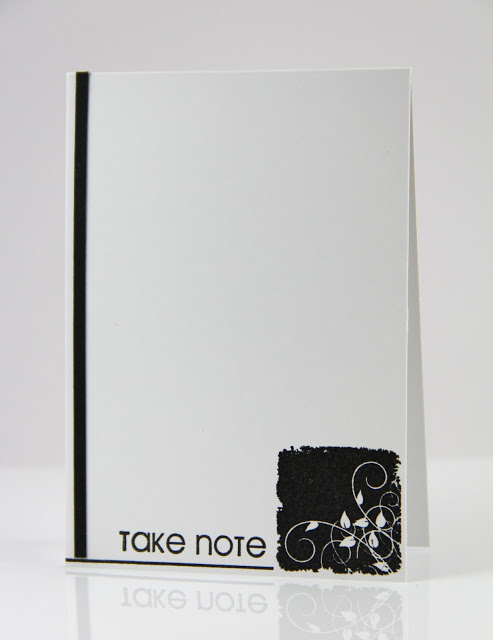 I started with some Stamper's Select White Cardstock and prepared that into little
3.5″x5″ card bases. The squares in this set are just a little bigger
than inchie size, which makes them great for creating a smaller card, or you
can always use several on one card too if you want to go with more standard
dimensions!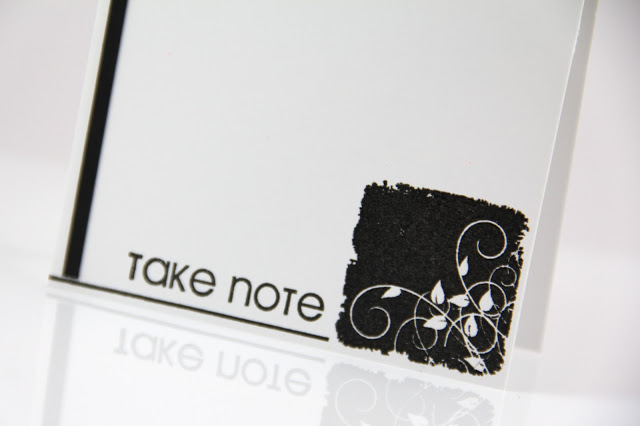 I inked up each image with VersaMark and Versafine Onyx Black, then embossed with Clear Filigree Embossing Powder so that they really gave a slick finish. I then stamped
some all-occasion sentiments from Fillable Frames #1 and a black line using Faux Ribbon to accent. Finally I added a
strip of True Black cardstock vertically for some added interest, adhered with Scor Tape.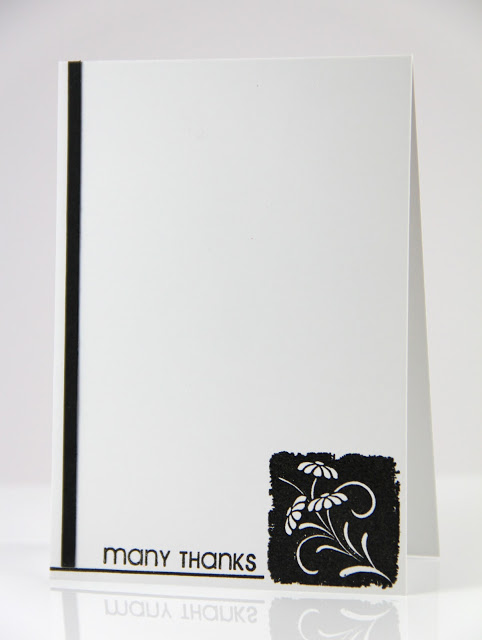 Really a very CAS design but these pack such a punch I think! And I've already
got a ton of ideas for some slight changes for when I create something similar
again!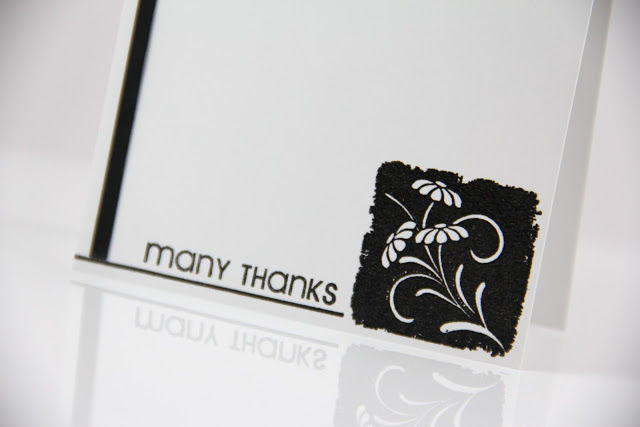 The great thing about little cards like these is that they can also be a
perfect gift for someone – and they take no time at all to whip up!!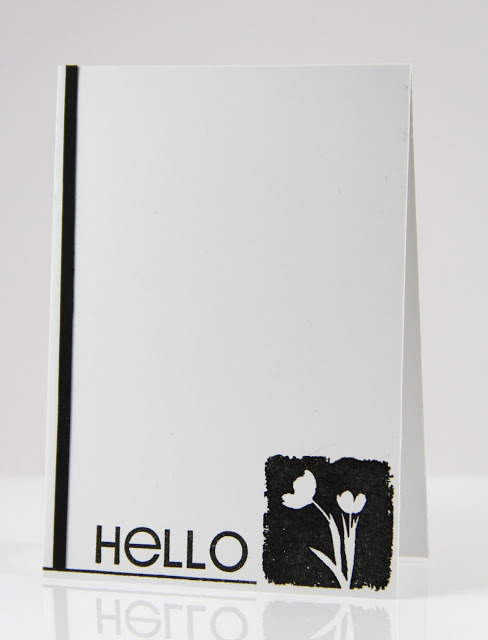 They're also pretty much one layer too, so they're nice and flat for boxing up
and posting!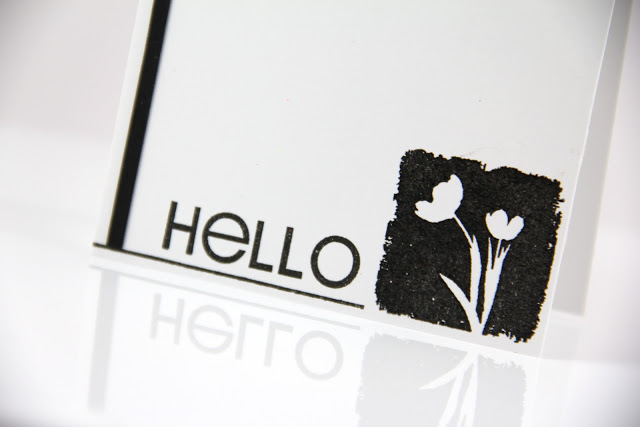 I'd love to know which is your favourite! Thanks so much for stopping by and I
hope to see you again soon!!