Hello again!
Well, here I am with my second attempt at the latest Raspberry Suite Colour Challenge! I might actually keep trying as I'm really getting into this colour combo now!
My second attempt is *very* different from my first: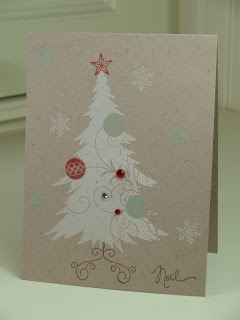 Yes, that's right – my first Christmas card of 2009!!
I broke out some of my latest PTI goodies for this card. The tree and baubles are from Tree Trimming Trio which is just gorgeous!! I stamped the tree in Vintage Cream, love how well that shows up on Kraft! The stand was stamped in Dark Chocolate, so pretty!
The bauble were stamped in Aqua Mist and Pure Poppy. I added some Kaisercraft rhinestones for a little extra bling. The aqua one was actually a clear one that I've coloured with one of my Copics – definitely going to be doing that again!!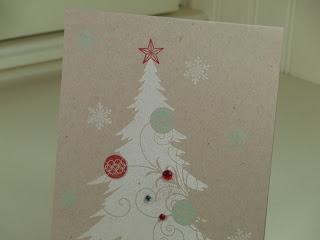 I added some small snowflakes from Holiday Treats, stamped in Vintage Cream and Aqua Mist. The star is also from Holiday Treats and stamped in Pure Poppy. Finally the sentiment, from Signature Christmas, was stamped in Dark Chocolate.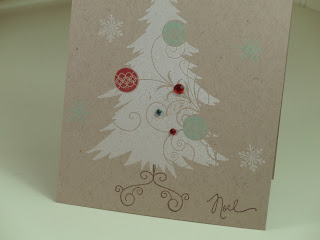 This is a very simple one-layer card, especially for me! I had to really resist the urge to do more to it, lol, but I'm pleased at how it turned out! What do you think?