Here is the second of my Father's Day cards where I've Copics to create the image directly rather than colouring in a stamped image.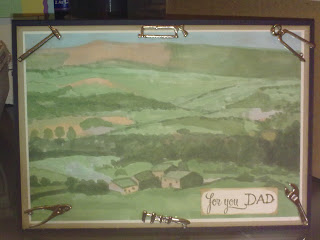 Let me assure you I am no artist! However I can usually draw something reasonably well if I have an image to go from. So I started with a photo found on the web and took a copy of it.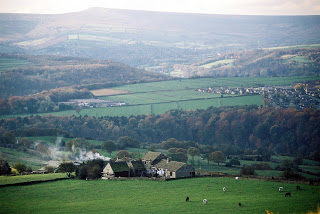 I then manipulated it in a graphics program to give it an oil painting kind of look: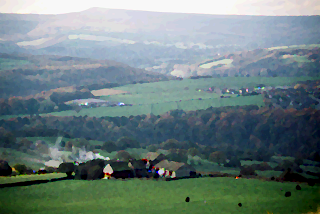 After this I took a piece of copy paper and draw an outline of the key shapes in the image using pencil and very light pressure. I then set about choosing my Copics colours that matched the look I wanted to recreate, testing on a piece of scrap paper first. It helps if you print out a blank colour chart for your Copics onto the paper/cardstock you intend to use and add the colours by hand. This will give an accurate representation of how the colour will look when you use it.
I drew only the clearest shapes in pencil first so that I could add all the trees and foliage etc freehand to look more realistic. I'm quite pleased with the overall result.
Here is the oil painting image again, side by side with the finished card for comparison: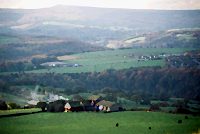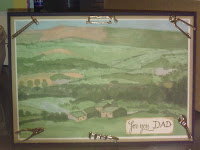 To finish I added some metal tool embellishments attached with Pinflair Glue Gel and mounted on PTI Rustic White and Kraft cardstock onto some spare black cardstock I had lying around. Same sentiment as for the previous card with 'Dad' handwritten. I edged the sentiment with PTI's VintageTouch Tea Due Duo ink cubes.