Hey everyone! Happy Thursday!
Although we're moving more into the Digital Age, where a large volume of news is consumed via the internet, there will always be a soft spot in my heart for the humble newspaper. Maybe it's the part of me that likes to touch and hold what I'm reading, or the history of printing and letterpress, or the smell of ink on my fingers, or the idea of a scoop resulting in a 'STOP PRESS'. Whatever it is, I hope we don't do away with newspapers anytime soon.
Given my love of this old-fashioned way of publishing news it's no surprise I had to have the Hero Arts Newspaper Bold Prints stamp and Headline Messages stamp set. Seriously love at first sight with these. I couldn't wait to ink them up and spread the word: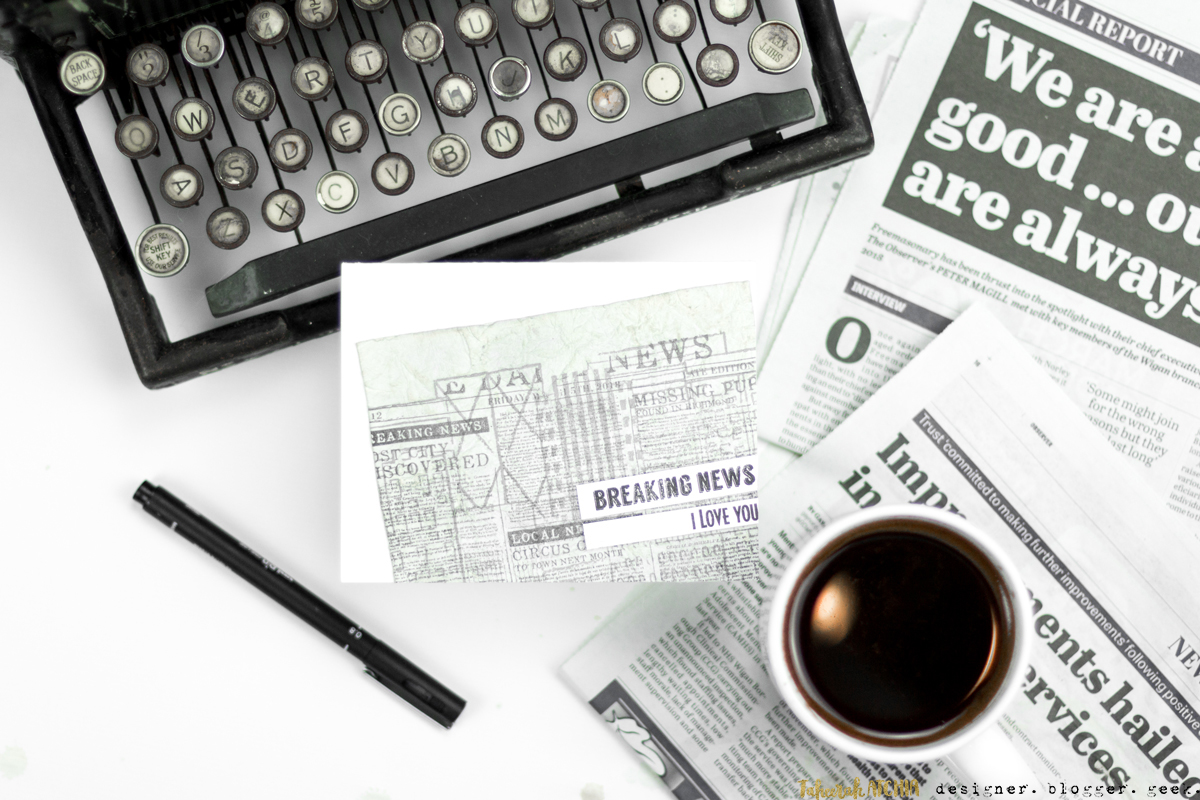 I love how this turned out! A nod to the retro but with a clean, modern design!
PS: I'm totally digging my photo styling and setup these days! I'm planning to do a series of posts on my setup and styling tips soon if there's any interest for it! Let me know!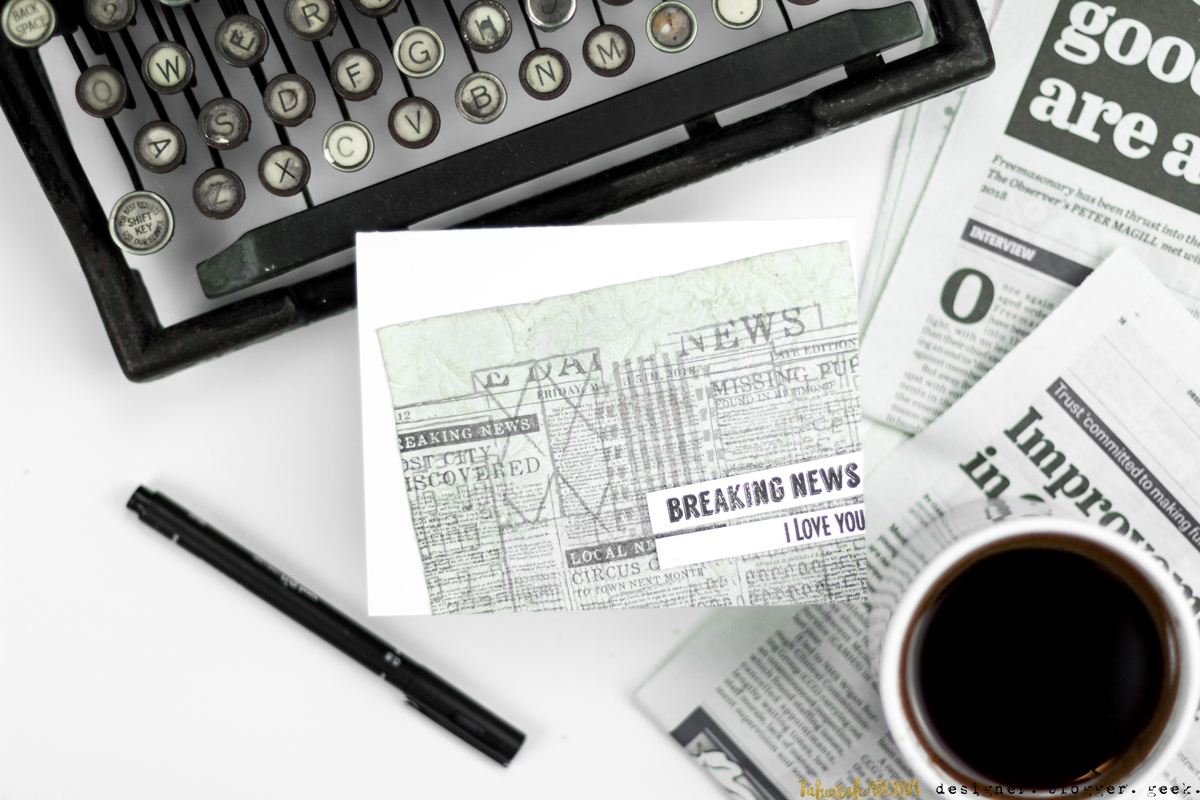 I started by blending Distress Inks in Old Paper and Pumice Stone over a piece of cardstock then stamped the Hero Arts Abstract Skyline Bold Prints stamp with Versafine Smokey Gray ink. Next I masked off above the tops of the buildings and stamped the Newspaper Bold Prints background onto it using Versafine Onyx Black ink to create some newspaper print buildings!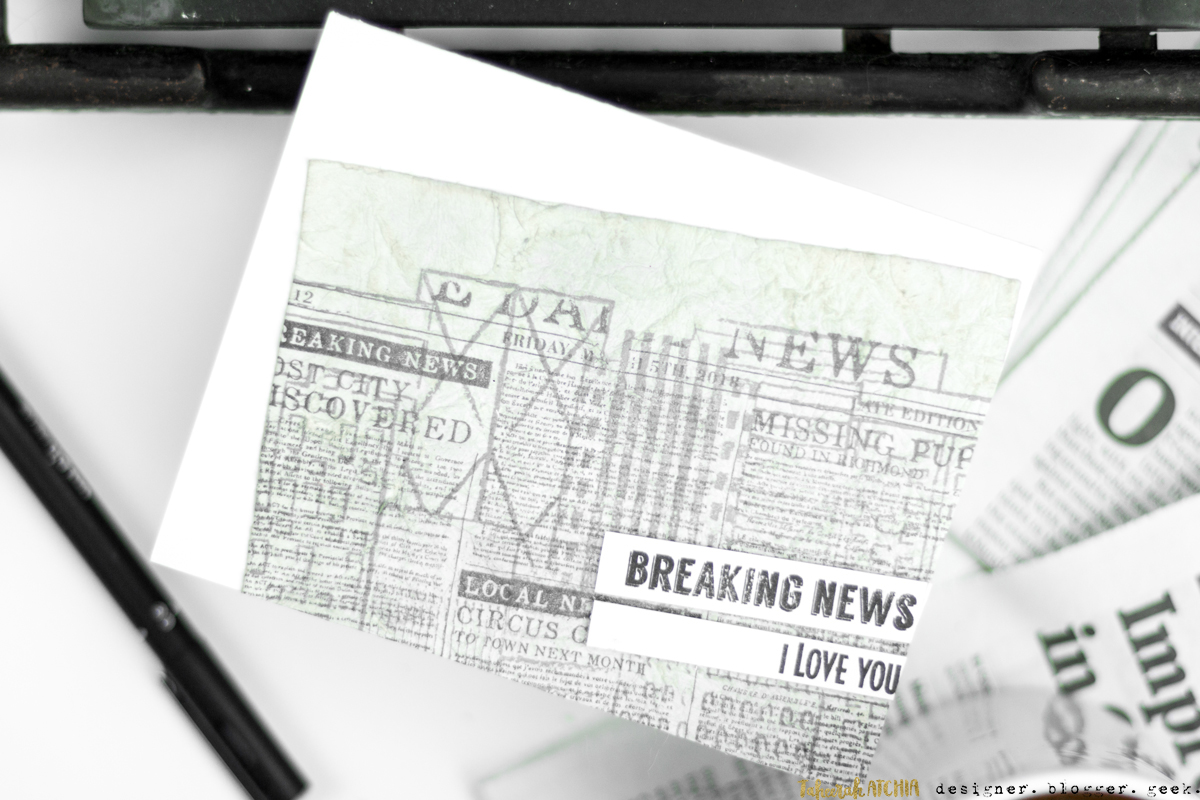 I spritzed the cardstock with water and dabbed off some of the ink, then scrunched it up repeatedly, and inked the creases. I did this a couple of times to create an authentic newspaper look!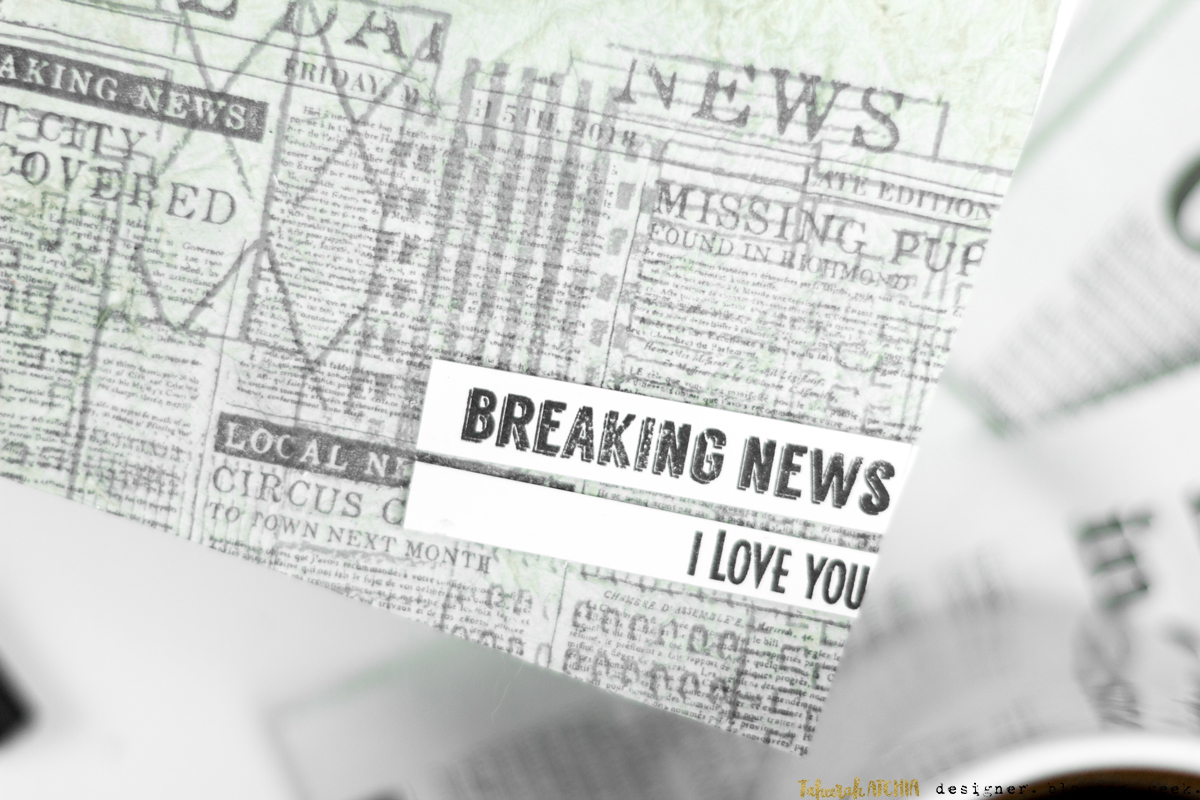 The sentiments from the Headline Messages stamp set were perfect to complete this card. I cut them into two separate strips and adhered them with dimensional glue gel, then adhered my 'newspaper' to a white card base at an angle. I'm so thrilled with the end result!
I'd love to hear what you think of this card. Thanks for stopping by!