Hey everyone! Happy Monday!
If you've been to my blog before, you'll know that I love fussy cutting. I enjoy the challenge of intricate cutting, and even find it therapeutic. I know, I'm a bit weird.
So when it comes to dies, I tend to only use them if it's for something special – detailed or intricate shapes that I can't easily cut myself, or a design that just blows you away.
And when it comes to that, no-one does it quite like Spellbinders.
Spellbinders dies were the first ones I coveted an attempted to 'collect'. I love the wide variety of designs, and their nesting dies were what first reeled me in. But the Nestabilites are only the tip of the iceberg – Spellbinders produce collections of dies that coordinate wonderfully together and even have stamps too! So it was an awesome surprise and honour to be asked to Guest Design for Spellbinders for a new release Blog Hop – and of course I said yes!
I was truly spoilt for choice when it came to selecting a collection to play with – so of course I was greedy and picked two! The Chantilly Lace Collection features some truly beautiful dies based on the designs of vintage lace and is absolutely breathtaking. And the quirky Love Set Match Collection contains some really unique dies and fun stamp sets!
I couldn't wait to put both to use!
Let's start with the Chantilly Lace Collection: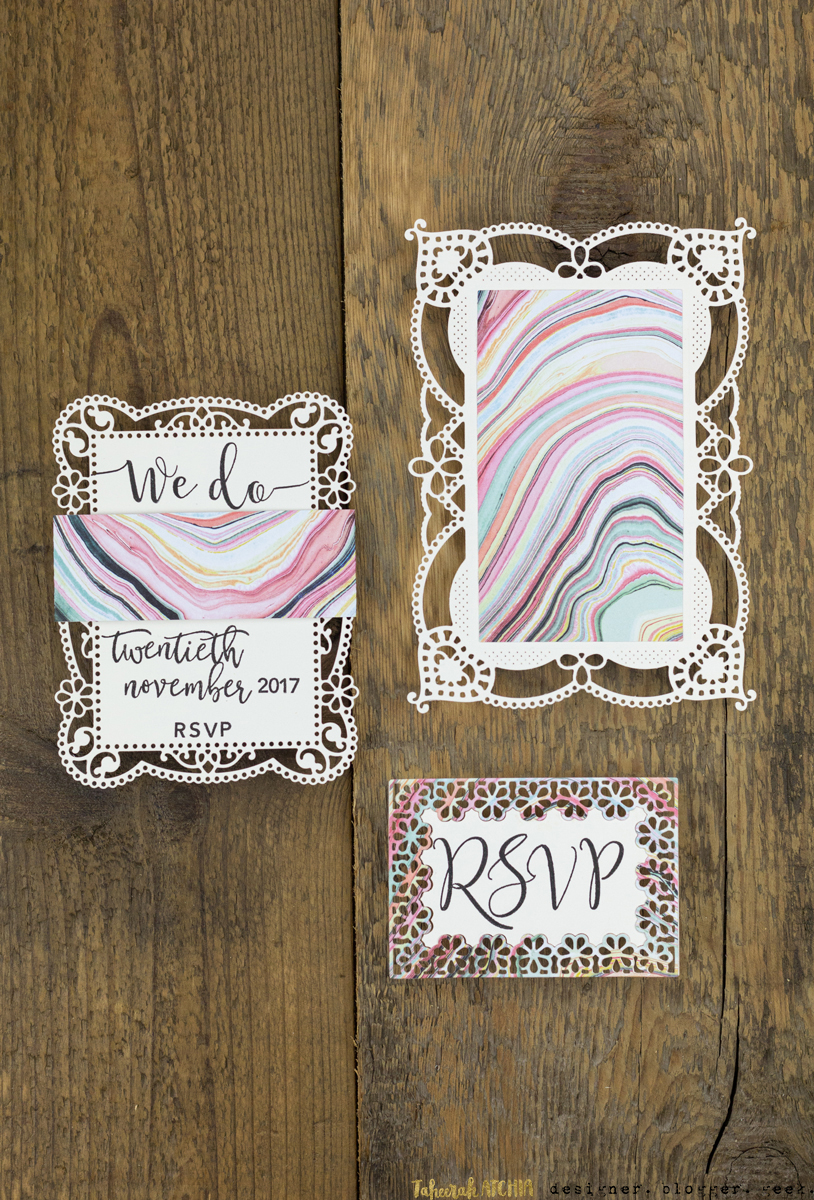 I couldn't not create a Wedding Stationery Collection with these dies. They were crying out to me to do so!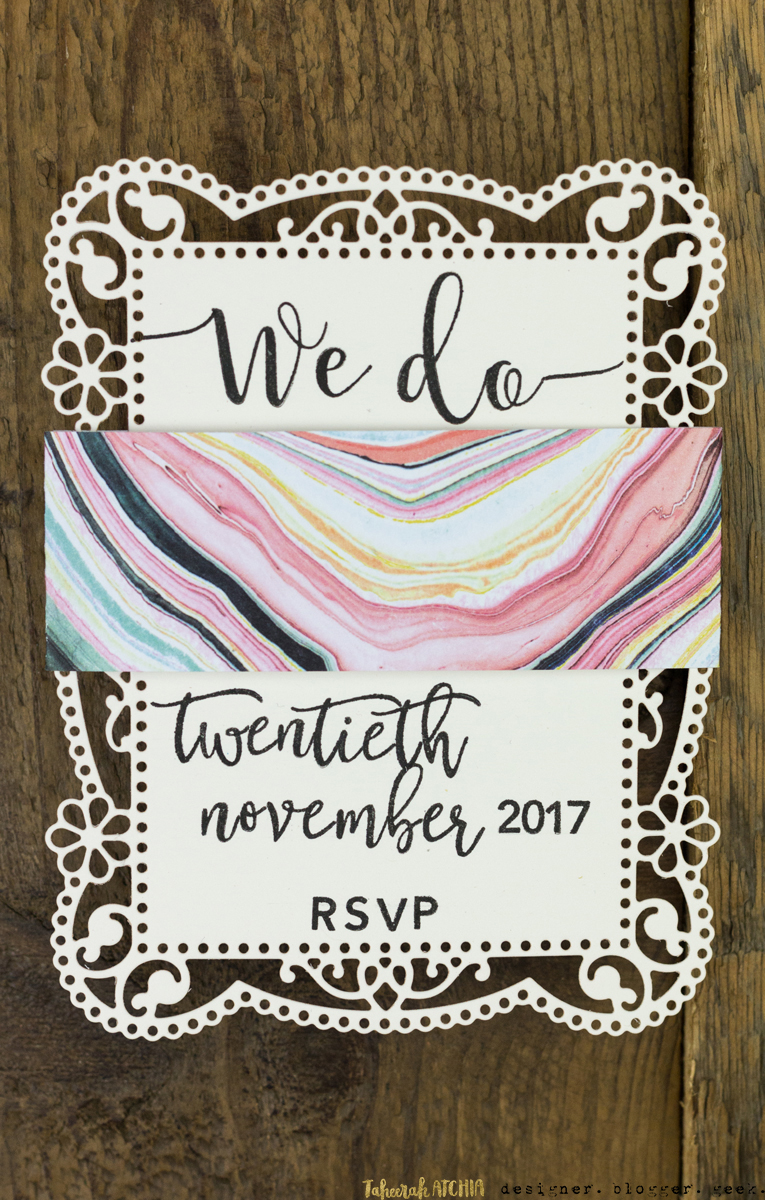 Let's start with how beautifully these dies cut. Thanks to the quality of the dies, and the power of the Platinum 6 machine, these designs cut like a knife through butter. Don't want to be forever poking out all those tiny pieces? The Tool 'N' One is a go-to that I won't be without now!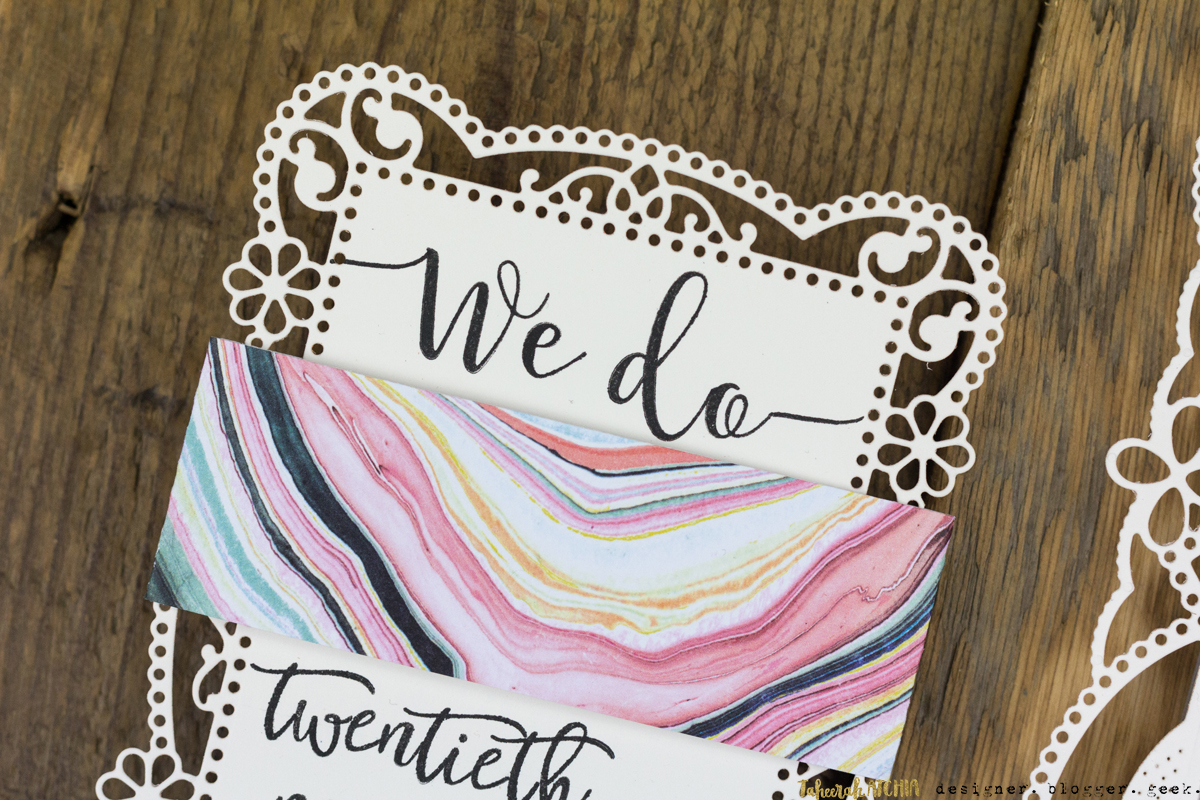 When the shape is so intricate, you really don't need much to bring the design to life. I added some stamped details for the invitation, and a band of patterned paper to hide/reveal the details!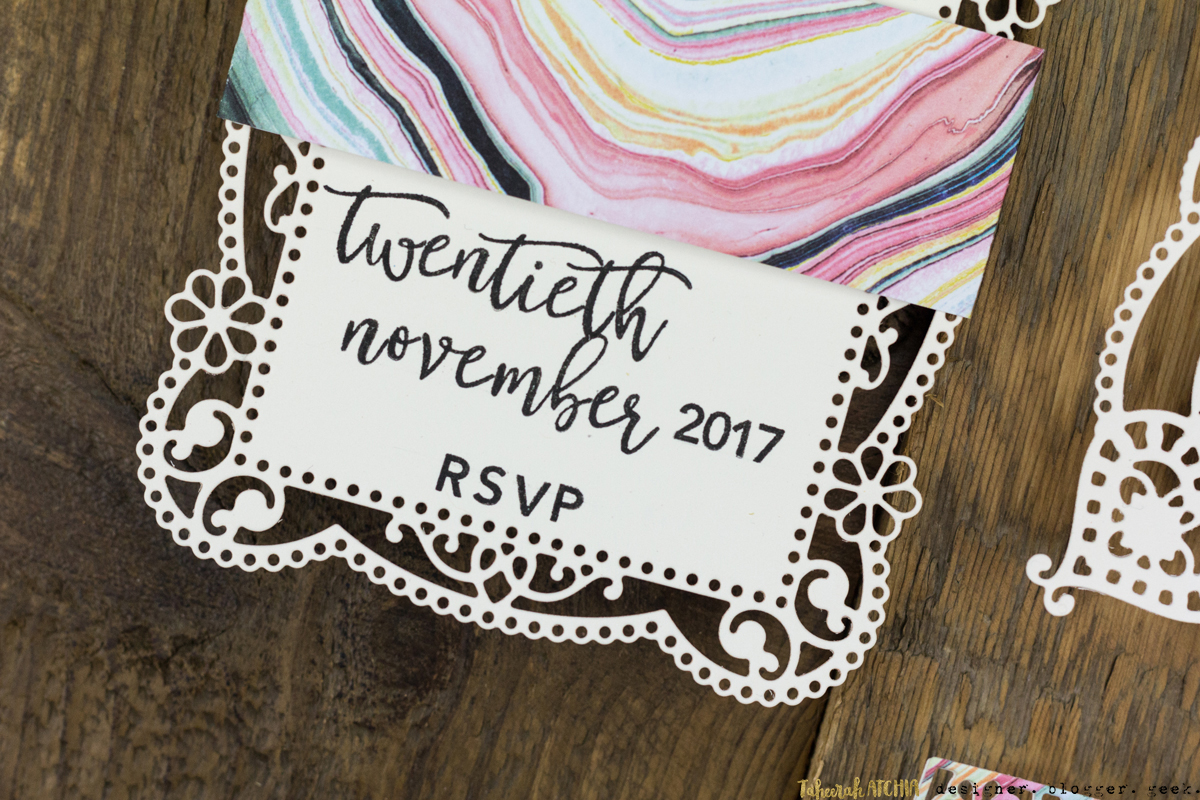 Don't forget to RSVP – I created a little card for that!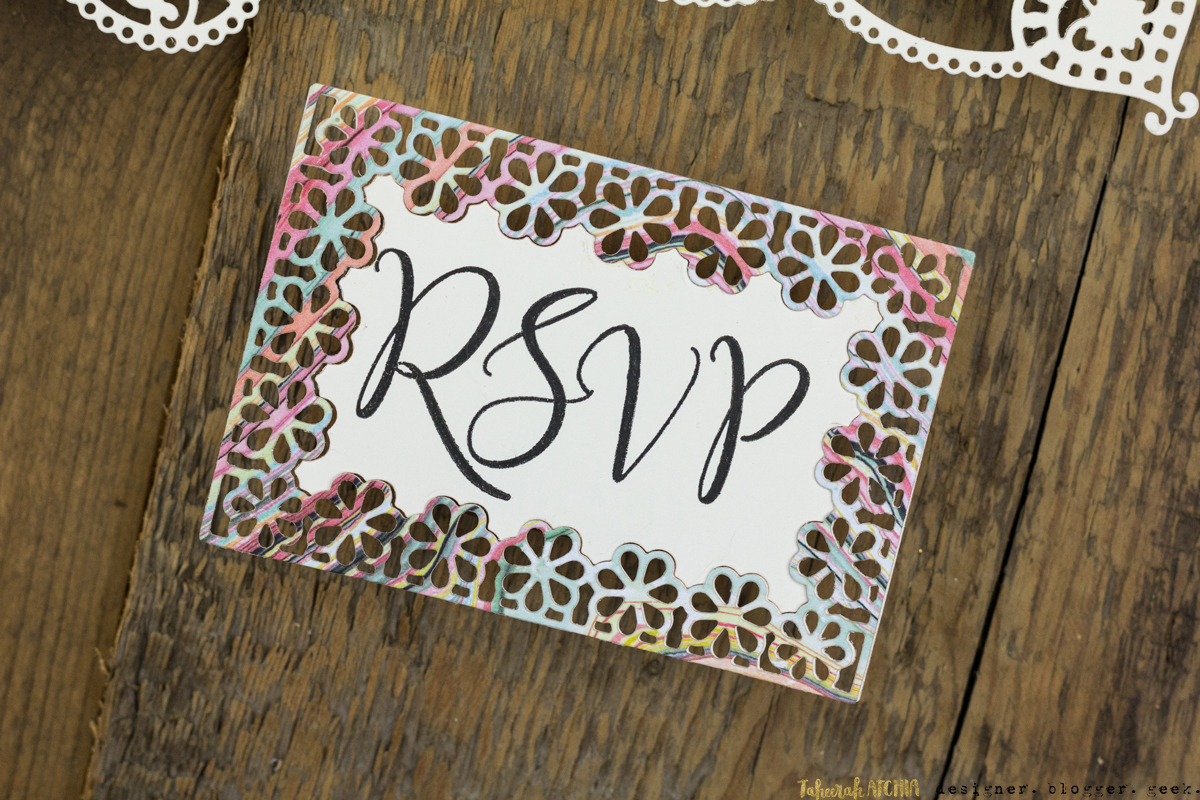 I die cut the shape twice, adhering the patterned paper over the top before securing the centre panel to the design too. Again a little stamped detail was all that was needed to bring the beauty out.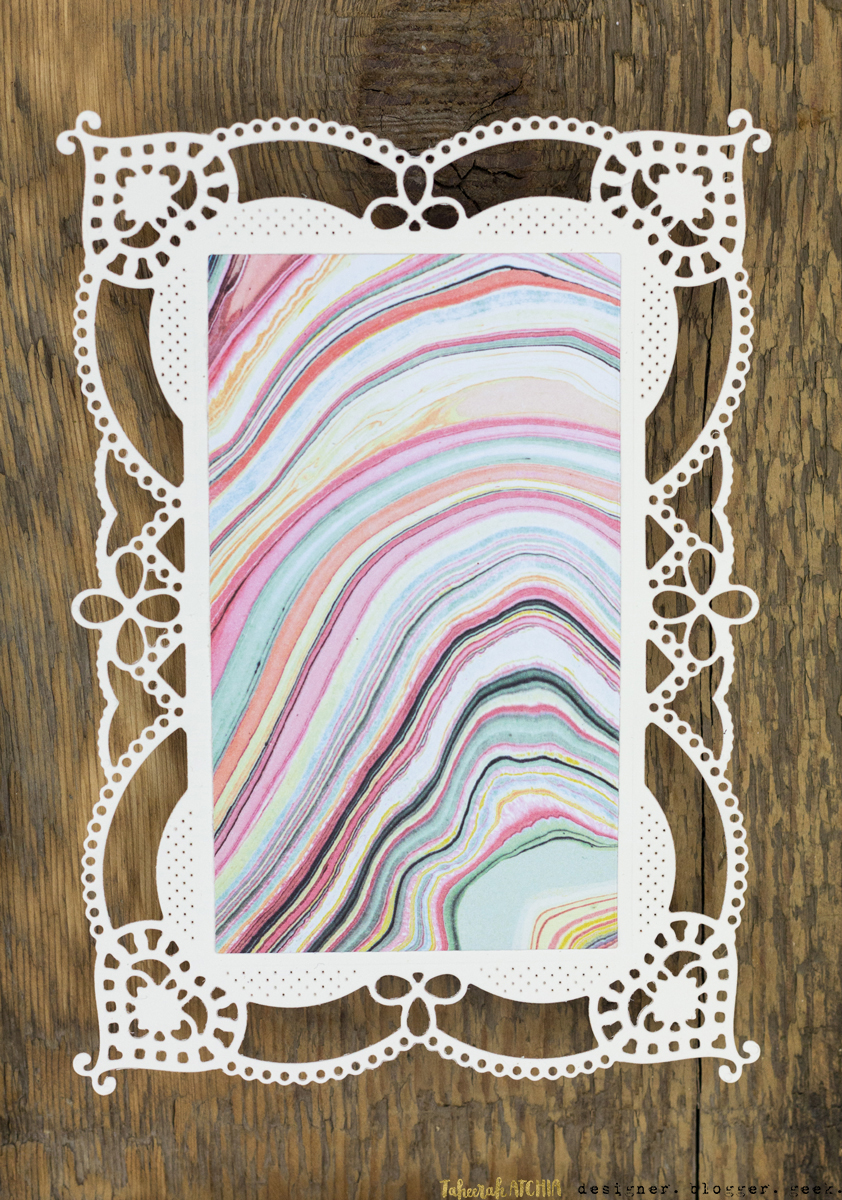 This final piece was too pretty to use up, so I left it as-is! It layers beautifully with the rest of the set!
Next up was the Love Set Match Collection: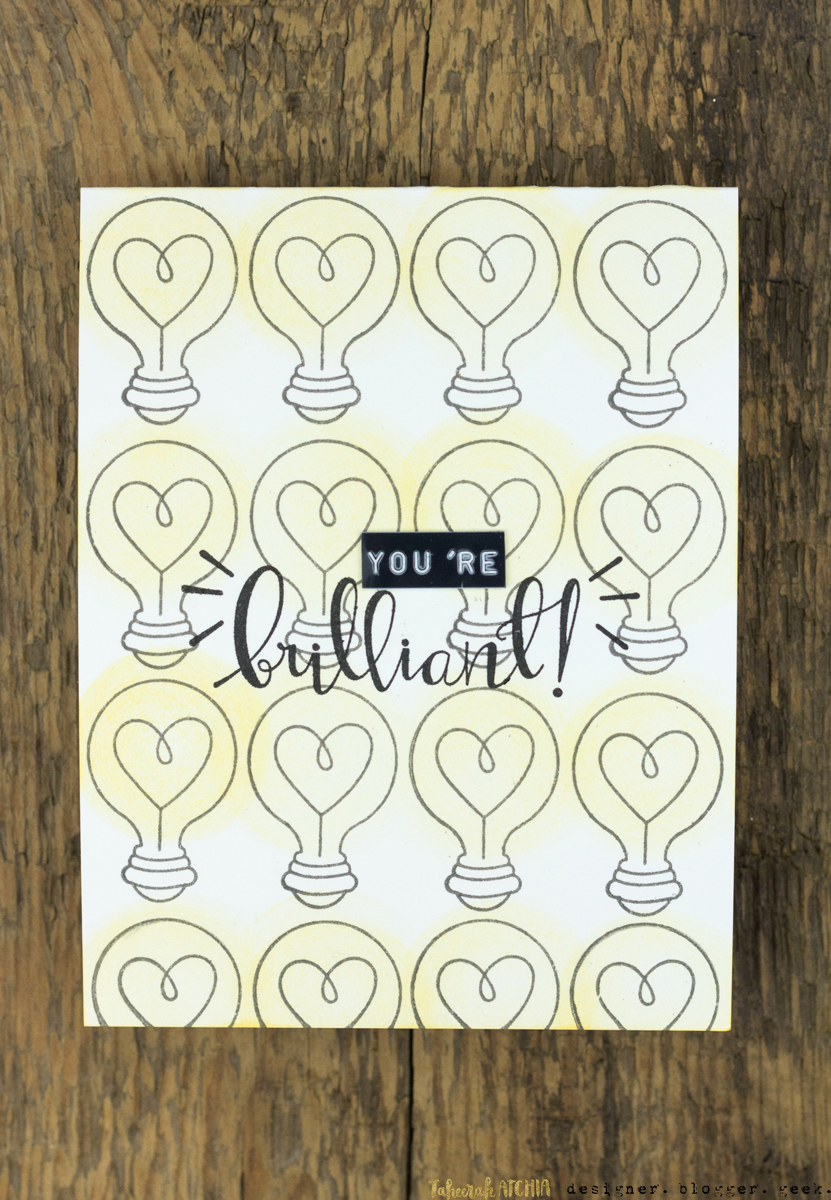 Back to something more familiar to me – cards! I fell head over heels for the cute Wink Wink set and that lightbulb in particular! I stamped it several times and then blended some yellow ink over the top to help them glow!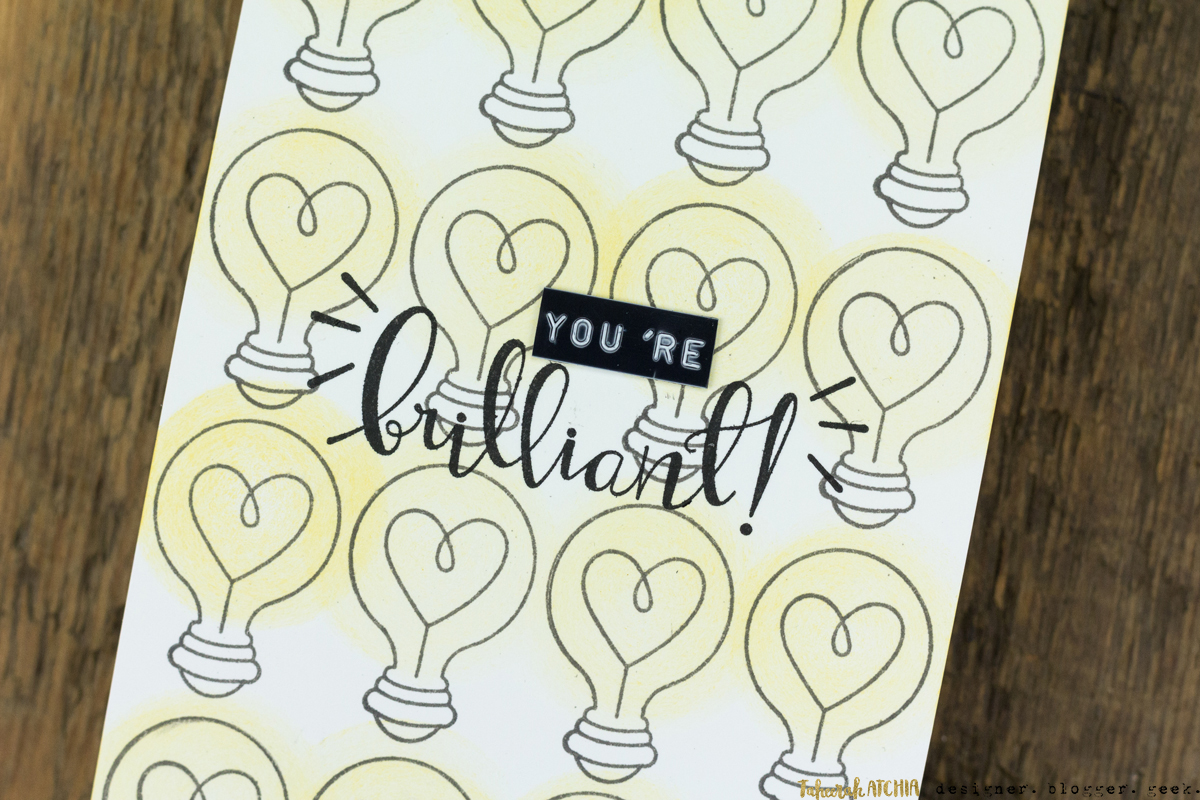 A little label maker accompaniment made this sentiment complete!
Aren't these goodies amazing?! They were so much fun to create with too!
Giveaway!
I'm sure this Hop will whet your appetite – so it's a good thing there are some giveaways up for grabs!
To celebrate this release, Spellbinders is giving away a $50 gift certificate to FIVE lucky winners. Please leave a comment on Spellbinders blog by Sunday, November 26th 11:59 pm EDT for a chance to win. The winners will be announced in the blog hop post on Spellbinders blog the following day.
In addition, I am also giving away a $25 gift certificate too – so make sure you leave a comment on my post to win!
Here's your Hop order for today:
Spellbinders
Jennifer Mcguire
Becca Feeken
May Sukyong Park
Yana Smakula
Jenn Shurkus
Debi Adams
Taheerah Atchia
Stephanie Low
Laurie Willison
Keeway Tsao
Simon Hurley
Erum Tasneem
Laurie Schmidlin
Tiffany Solorio
Nicole Picadura
Thanks for stopping by – and good luck!
Supplies
Chantilly Lace Wedding Stationery Collection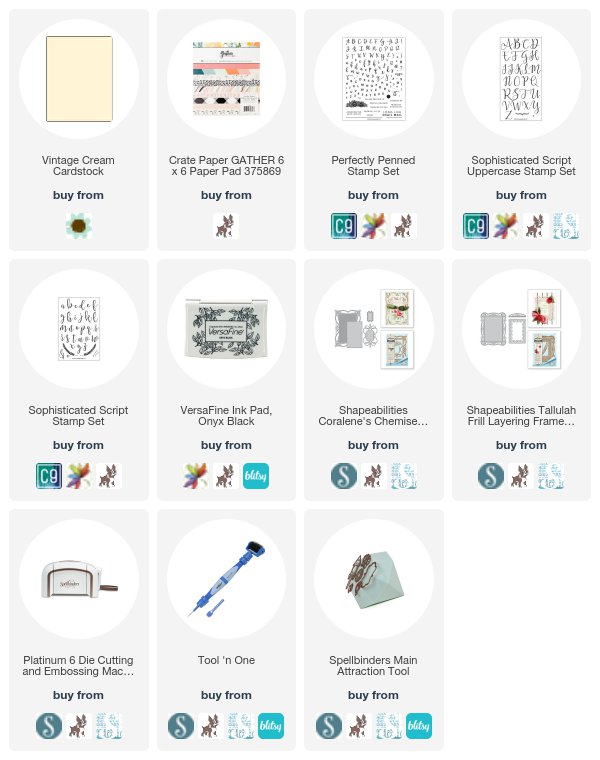 You're Brilliant Card