Hey everyone! Happy Thursday!
If you've visited my blog before, you know I have a thing for ink. Particularly, especially, now almost exclusively, Catherine Pooler's inks.
I go crazy for colours. Dippy for dye. Potty for pigment. Not-quite-sold on solvent (me and StazOn just aren't friends. Sorry StazOn.).
You get the picture.
I'd probably class myself as a bit of an ink connoisseur. That's a bit of a nicer way of saying I'm picky. I wouldn't go as far as snooty or pretentious – but I can definitely say that some inks would never make it to my table, let alone onto one of my cards.
So when I tell you the Catherine Pooler inks are the best of the best, you get how big a deal that is.
Ever since those inks have come into my life, it's been love at first sight. Or should that be love at first stamp? Either way, I was sold immediately, and now they're pretty much the only inks I use.
So the moment I knew that another collection of inks was on its way, you can imagine how psyched I was.
And then they arrived, quite early. And I couldn't touch them. Because I had to wait for this release before I could use them.
Can you say torture? Because sitting with those babies within reach but unable to use them? That was tough.
But the moment has finally come, and I couldn't wait to put these new inks through their paces! If you loved the Party Ink Collection, then you will definitely love the Spa Ink Collection too! These colours are less saturated (more grey) than the vibrant Party inks, but the same formulation of awesome! The colours from both collections won't always play nicely together, but they will certainly expand your stamping possibilities many fold!
Catherine is also releasing a bunch of new goodies today, all of which can be found here.
I paired the new inks with the Winter Woodland set and got to work!
Let's get to the cards.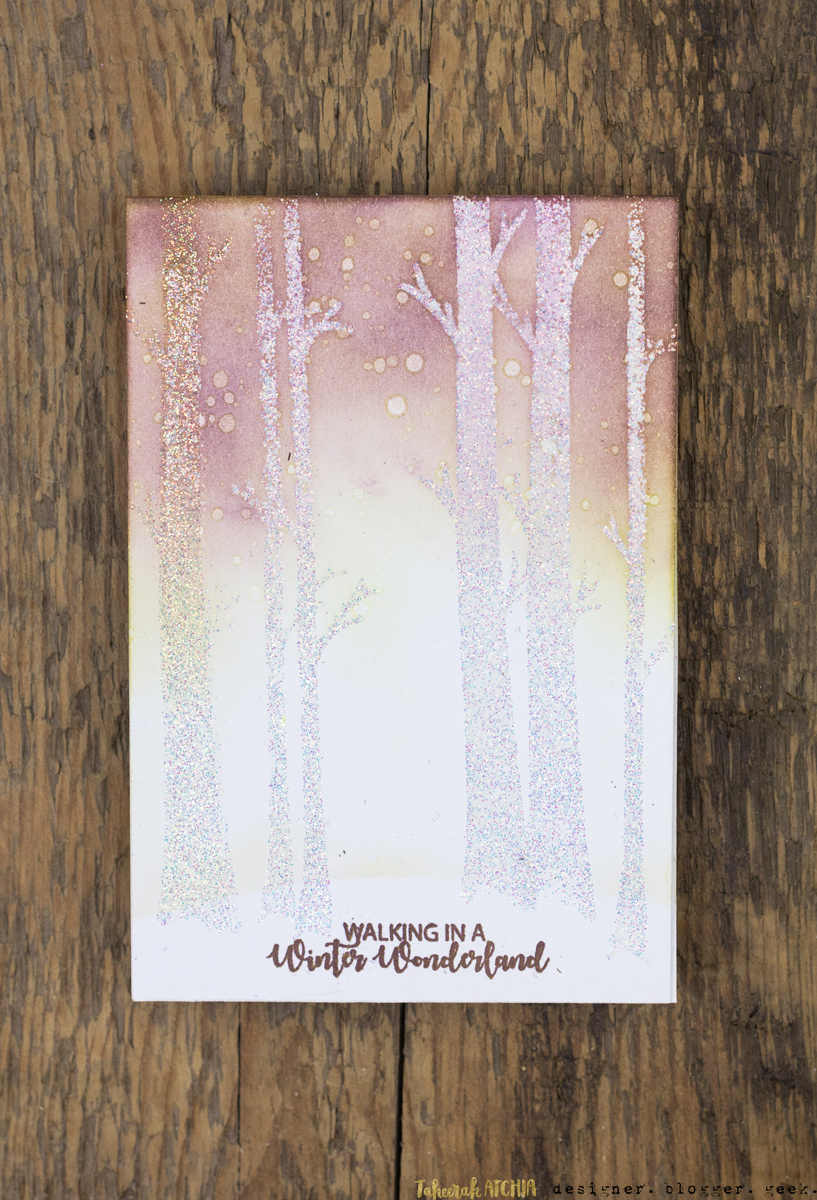 We'll start with this stunner, shall we?! I wanted to create an atmospheric woodland scene and couldn't be more thrilled with the results!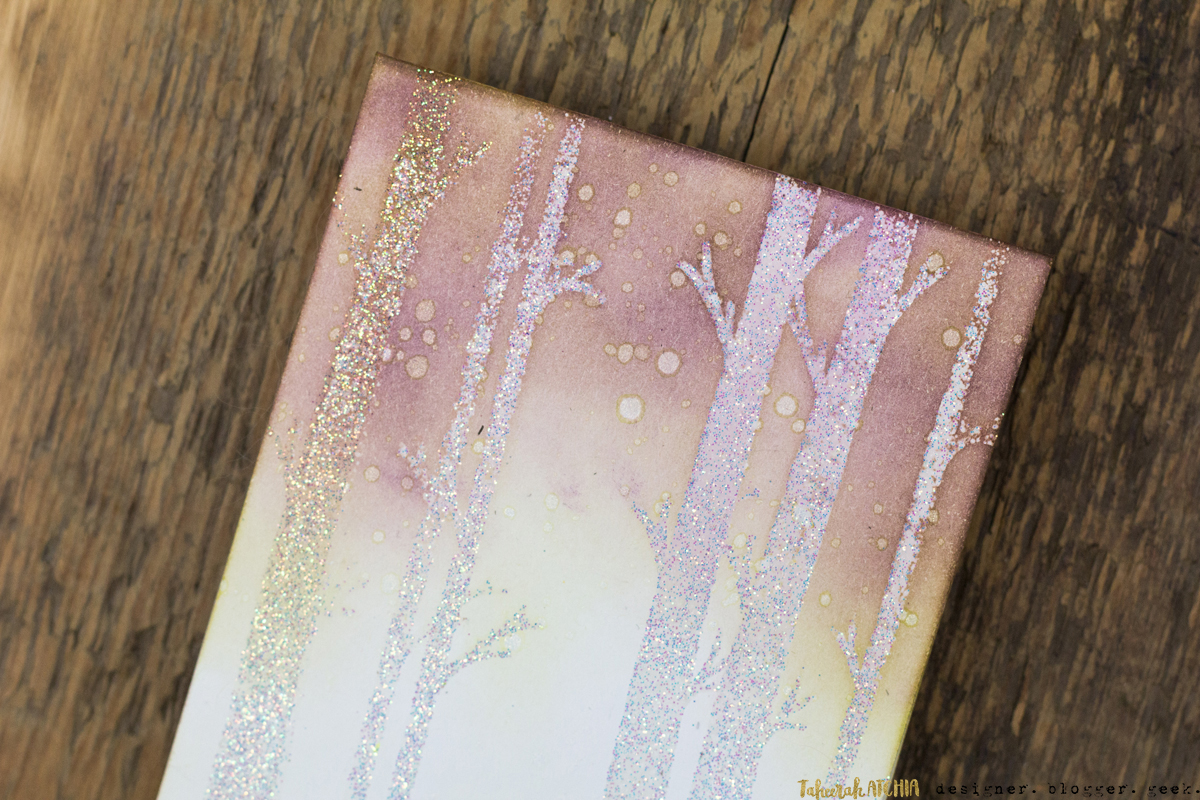 I stamped the trees with Versamark ink then heat embossed them with the newly released Wanderlust embossing powder. This was in one of the previous Stamp of Approval collections and now it's available to buy on its own! I lightly blended a mix of Royal Treatment and Green Tea inks to create my misty scene – then used them together to stamp the sentiment to create a brown ink!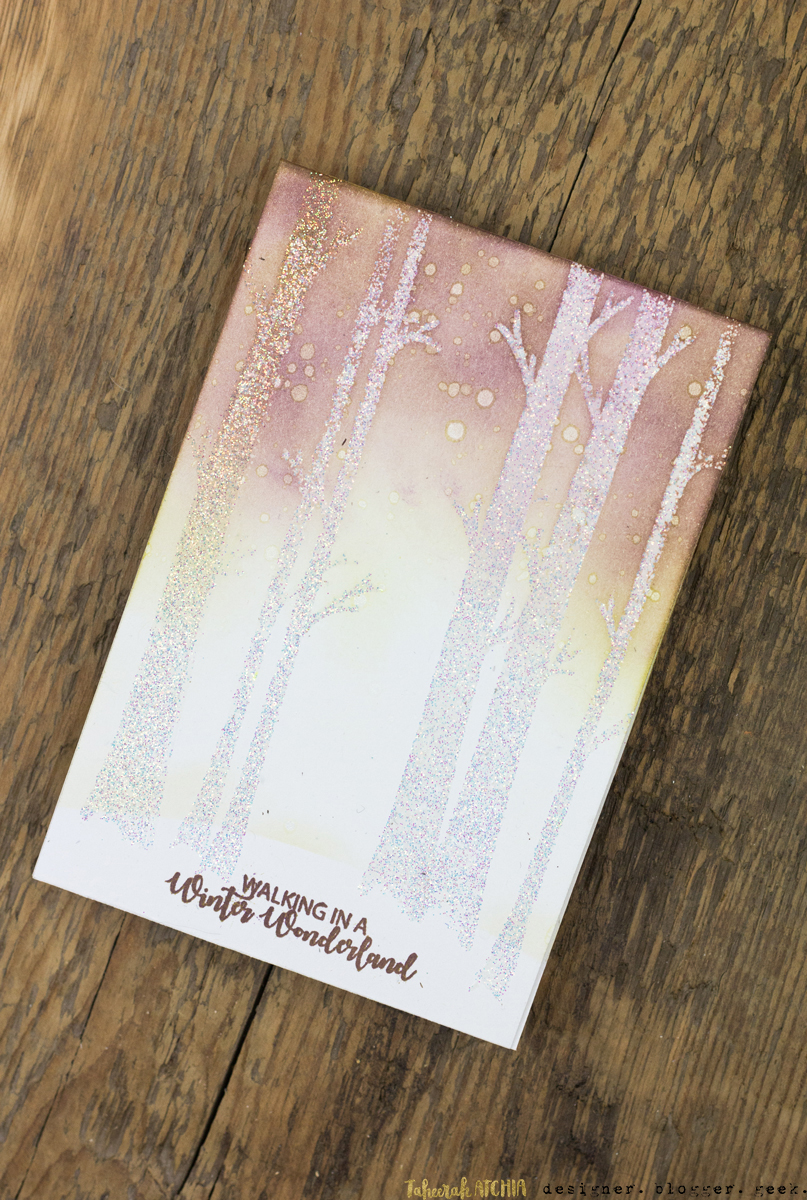 A little bit of masked cardstock at the bottom allowed me to blend a horizon line to ground everything in the scene perfectly! A little mist splatter completed the card!
For my next project, I wanted to play with the deer/reindeer in the set: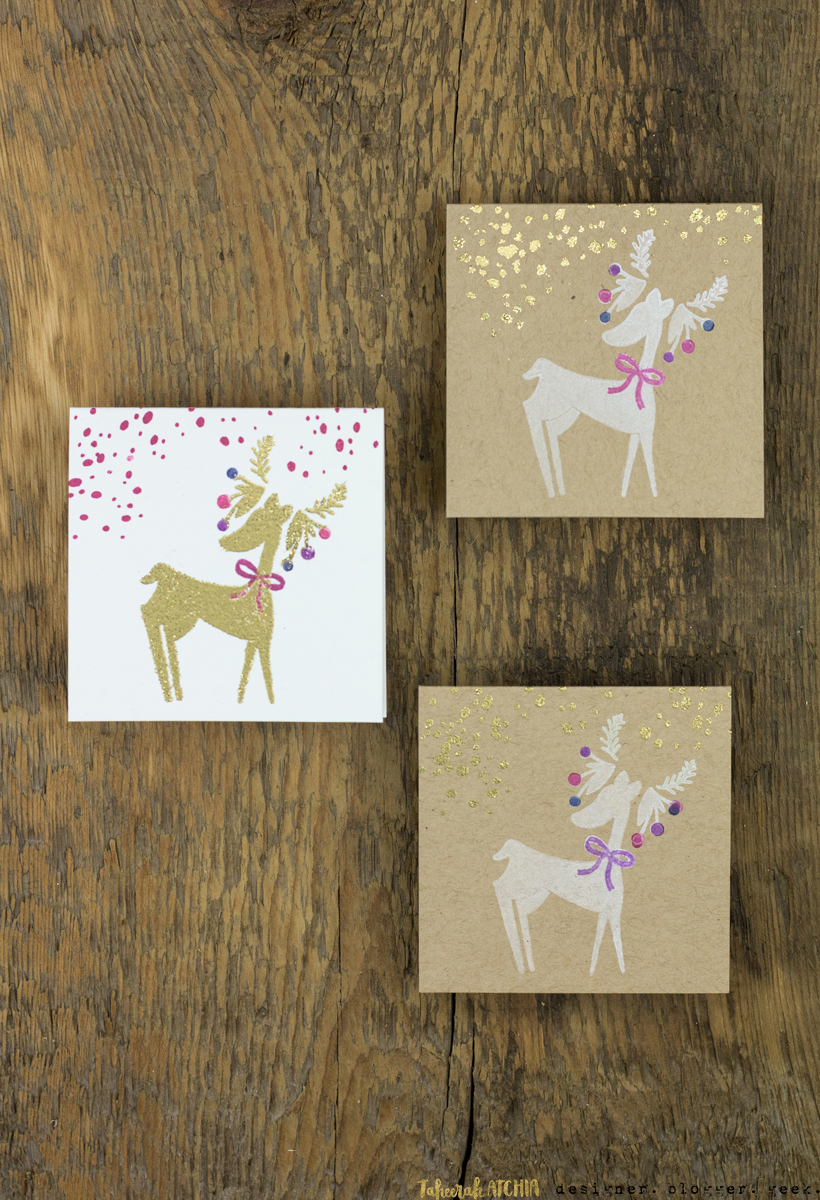 I love this collection of mini cards! The little details are slightly different on each, but they all coordinate perfectly together!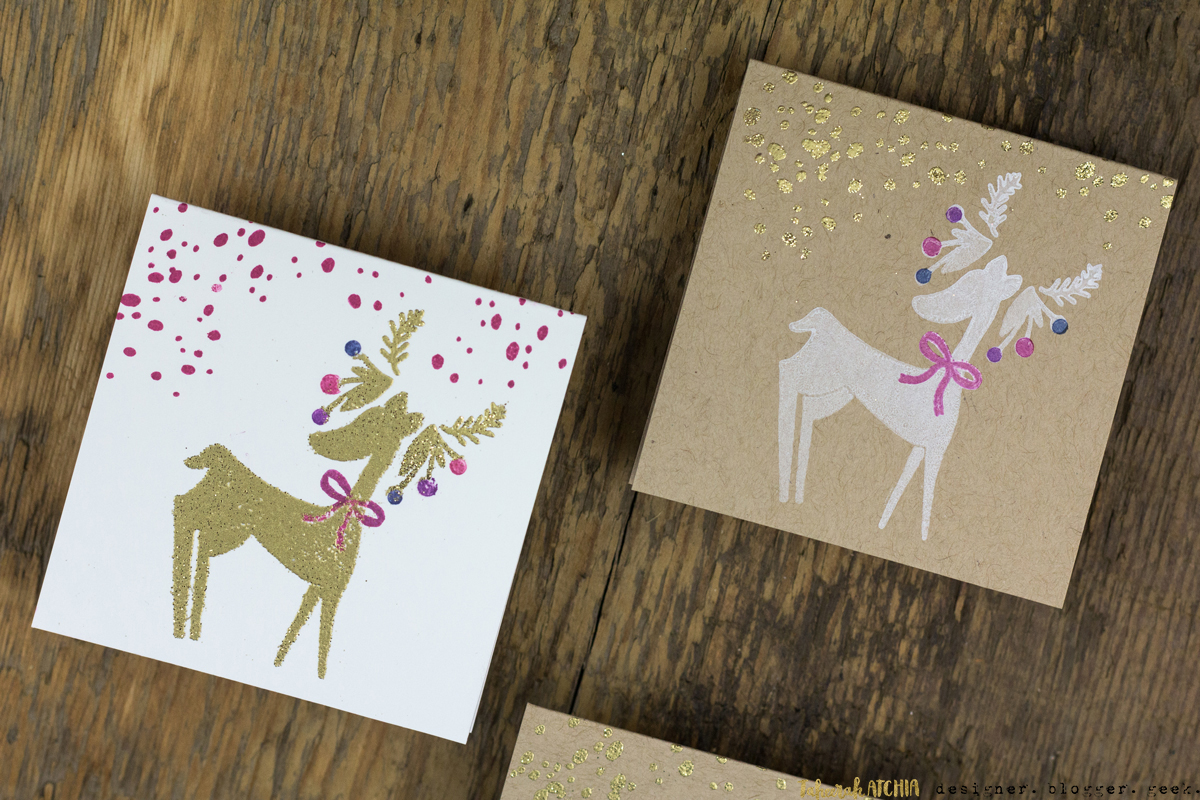 For each of the cards I stamped the deer, fancy antlers, and then individual baubles and bow. I used Peppermint Scrub, Juniper Mist and Royal Treatment inks for these babies!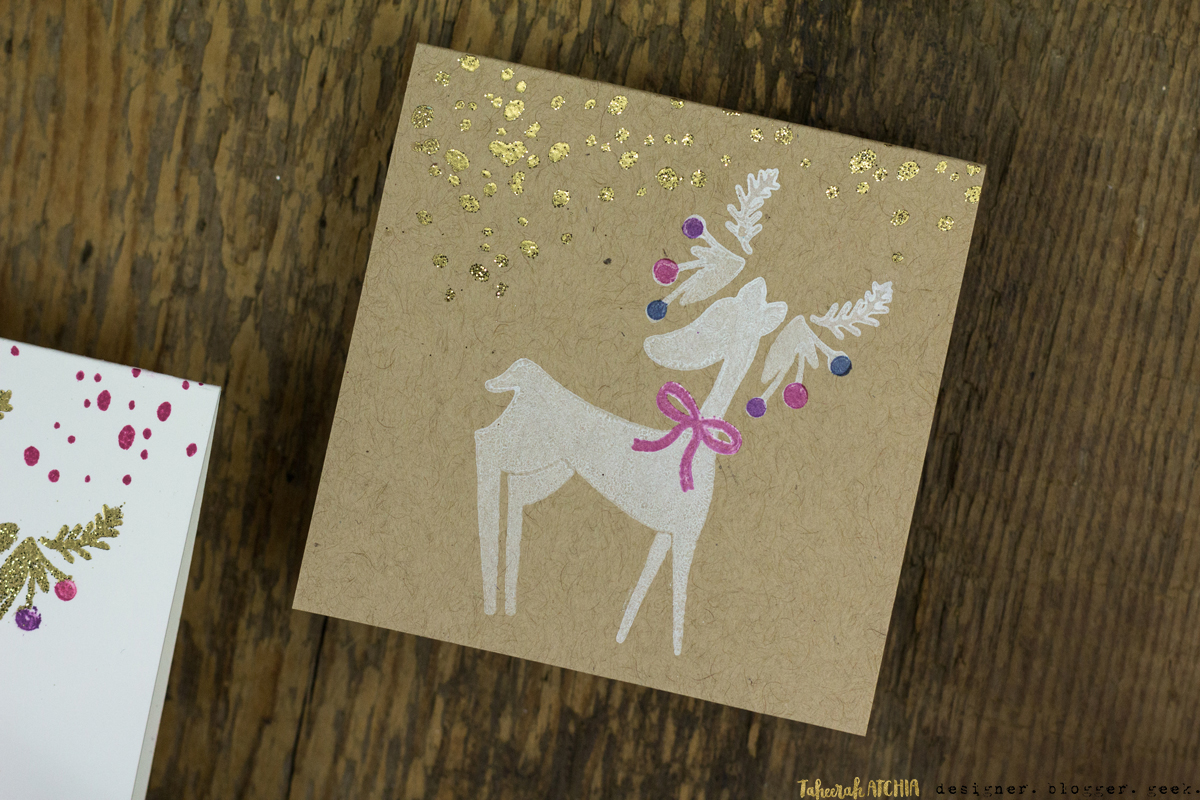 I used a white ink on the Kraft cards. This helped the colours pop even more and looks so fun! I heat embossed the 'snow' with sparkly gold embossing powder.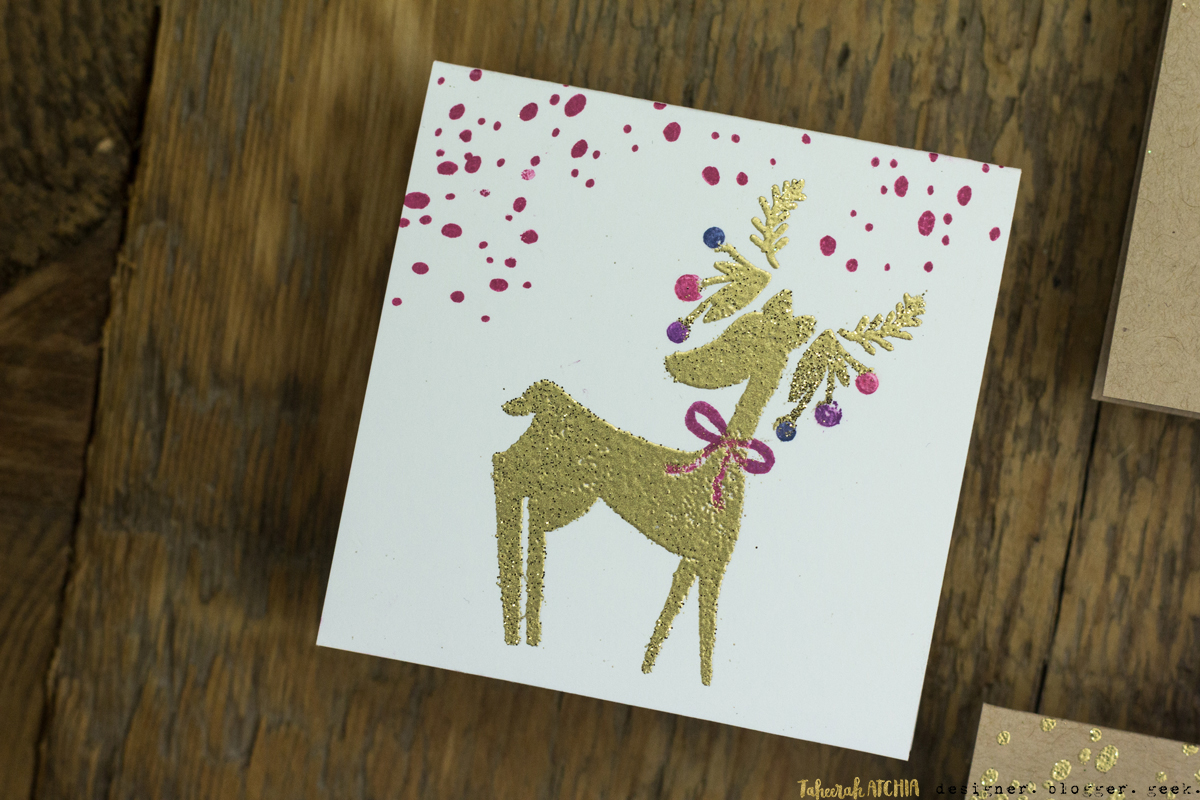 For my white card I had a sparkly gold deer, and switched out the colour of the 'snow' to use Peppermint Scrub ink! I love the regal, rich feel of these cards!
Giveaway!
So I bet you'd like to get your hands on some of these new goodies, right? Read on!
All you need to do to be in with a chance of winning is leave me a comment – and then make sure you visit the other hop destinations too to check out the amazing inspiration and increase your chances of winning by commenting there too!
Here's your Hop line-up for today!
Catherine Pooler
Taheerah Atchia
Julie Mogford
Lydia Evans
Heather North
Emily Leiphart
As I mentioned, this is the third of three Blog Hops – and each day's Hop has a box to give away! Three very lucky random winners will each win a $25 gift certificate to spend in Catherine's store!
You have until 11:55am EST on Friday 17th November to enter. Good luck!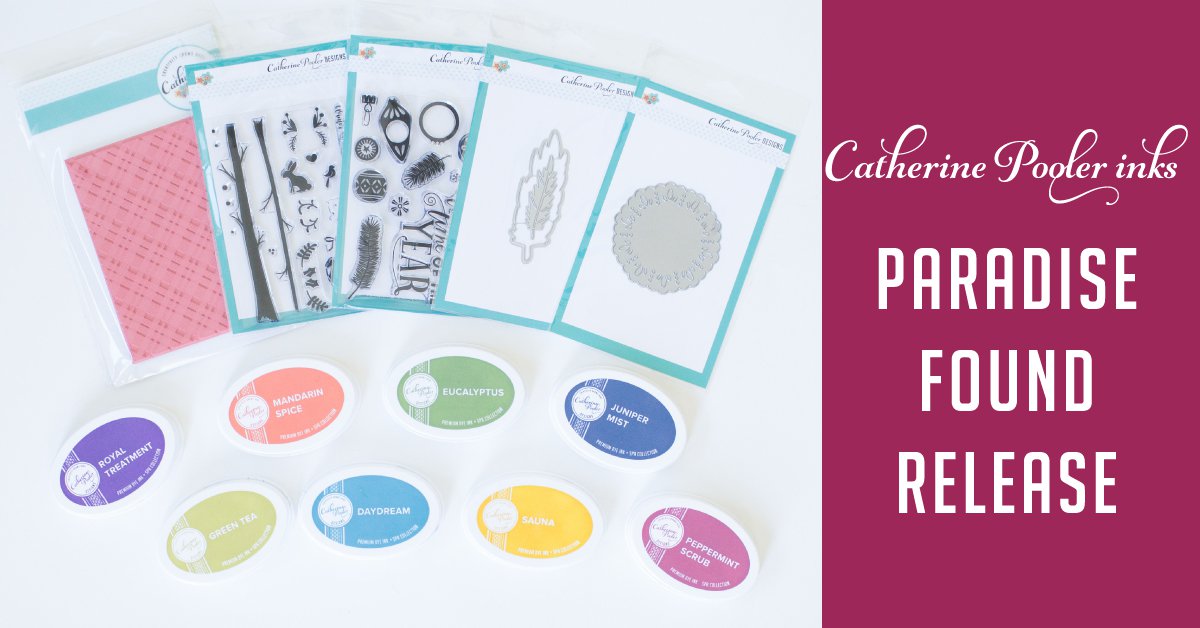 And don't forget to head over to Catherine's store now to get your hands on those new inks and goodies!
Thanks for stopping by!
Supplies