Hey everyone! Happy Tuesday!
The crafting community is one of the most awesome I've known. Not only is it bursting at the seams with super-talented ladies (and even a few guys!) but it's also filled with kind souls, kind hearts, and lots of friendship and love.
I've been a part of this community for several years now, and count myself very lucky to know and have rubbed shoulders with some of the giants. Companies and friends; this place really does feel like an extended family a lot of the time.
It's in celebration of that extended family that I'm here today. One of my favourite companies, Altenew, have pulled together a massive 2-day hop in honour of the crafting community and the awesome designers in it! Hold onto your hats because this hop is filled with inspiration, giveaways from a whole host of sponsors, offers, and even a prize for me too!
Altenew is headed up by my two awesome friends, Jen and Tasnim. To see their talents go from using supplies, to forging their own, has been a joy to watch. I don't have to tell you that Altenew are one of the hottest companies out there. Everyone loves them, and their products – which is evident by the long list of people that will be your Hop stops for the day! The fun all starts on the Altenew blog, so make your way over there if you haven't been already!
I've got a beautiful fresh card today, to say hello to all my crafty friends: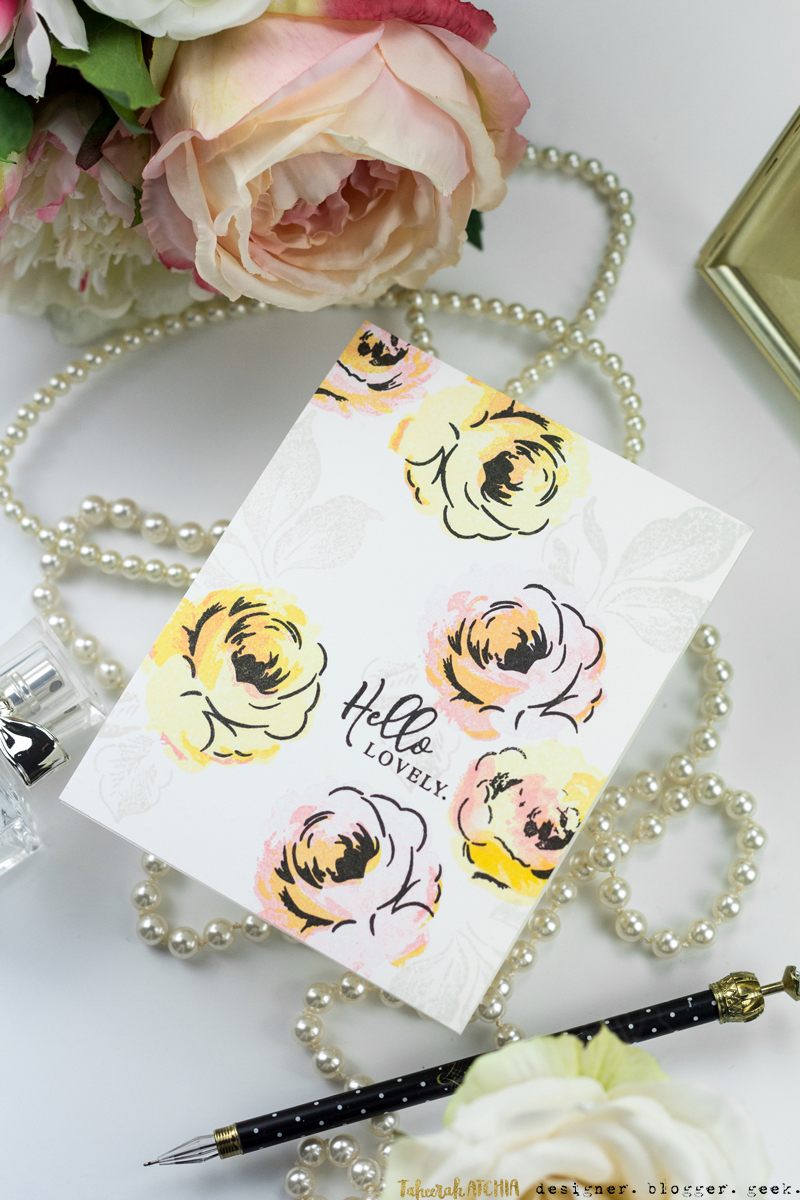 Aren't those flowers *gorgeous*?! They're from the amazing Winter Rose set, which I just had to have!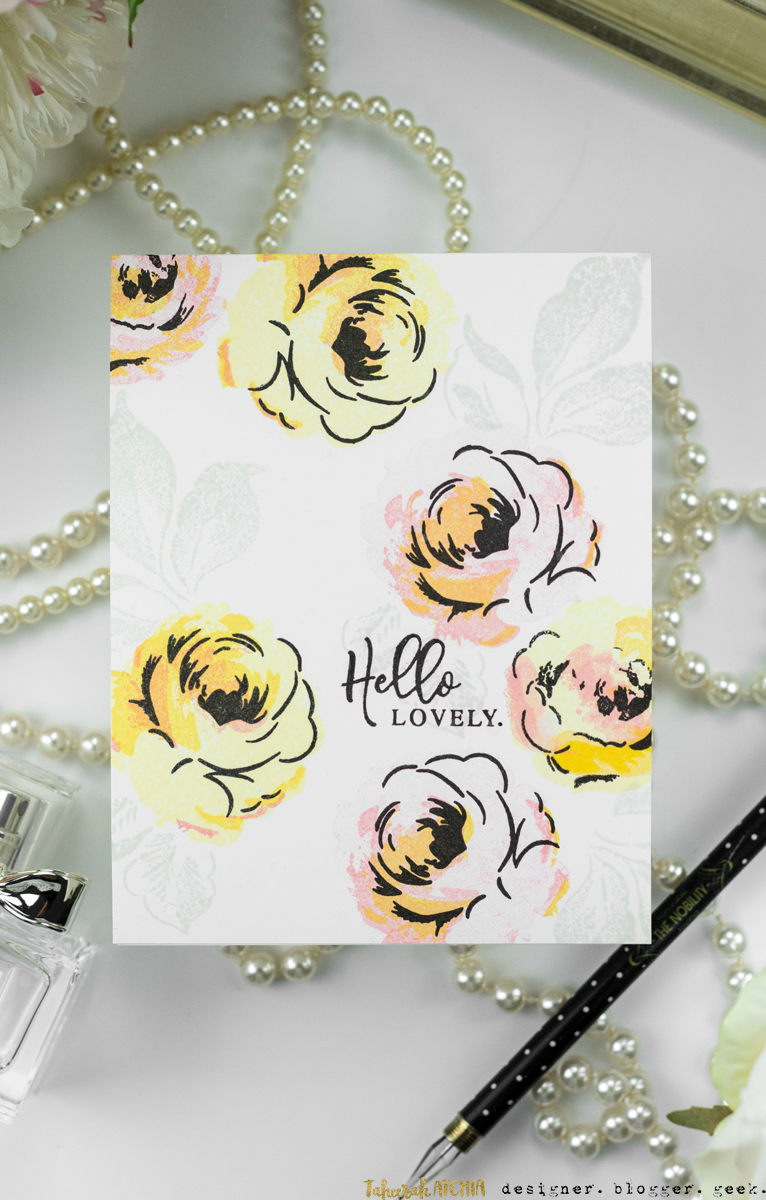 If you've been to my blog before, you know I have said a thousand times that I've OD'd on flowers. It's true, I have. But I think after a long break from them, I'm finally starting to fall in love with flowers again – but there's a catch! There are literally *hundreds* of floral sets out there, which is what first led to my having my fill of them. But, I think I've found a soft spot in my heart for the floral sets that truly stand out as having something 'different' to offer. Only a few companies meet that requirement – and Altenew is one of them!
So anyway, back to the card.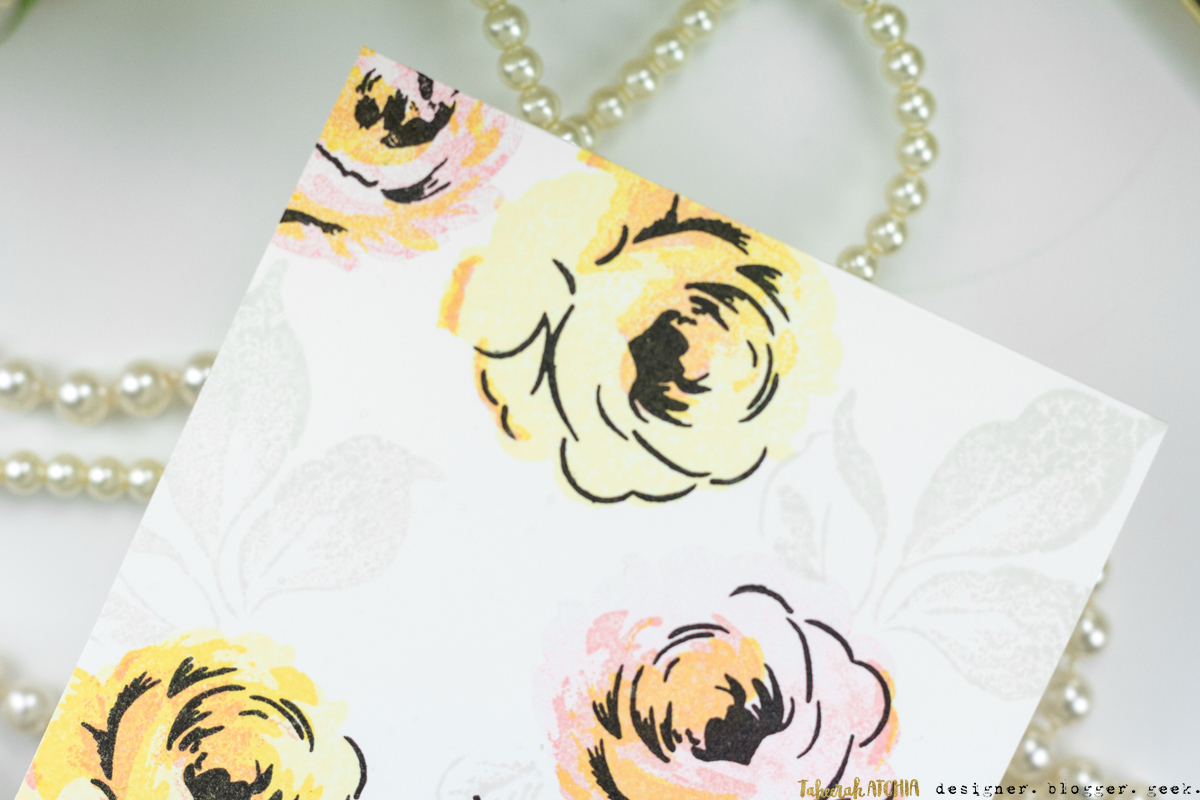 I stamped the flowers with a mix of yellow and pink inks. I love the wonderful contrast and slightly abstract feel of these beautiful, vintage-style flowers. I really think they steal the show!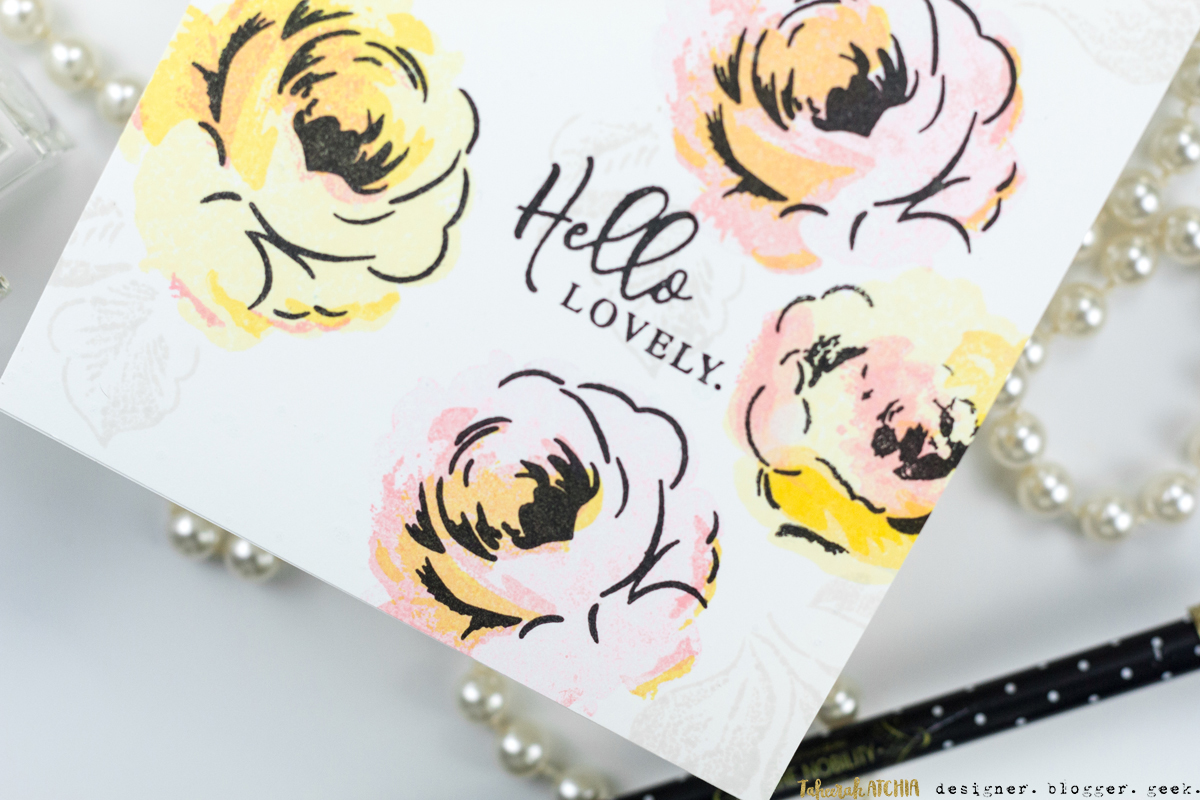 So that those flowers take centre stage, I decided to stamp the leaves in a pale grey. They add just enough interest to the background and help ground the flowers. The sentiment is built from the 'Hello' from the Winter Rose set and the 'friend' from the Sketchy Floral set. Love!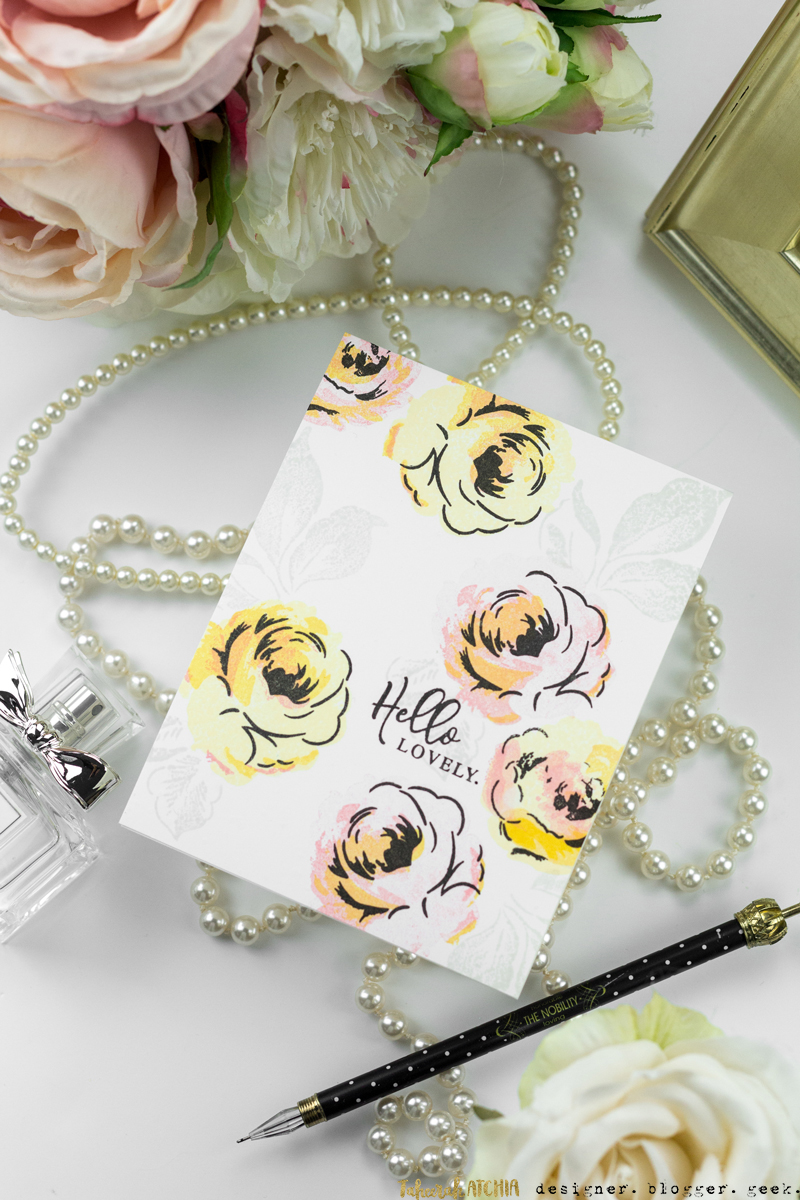 I couldn't resist another couple of shots – I really love how this turned out! There's even a subtle splattering of mist on the card which the camera unfortunately didn't pick up!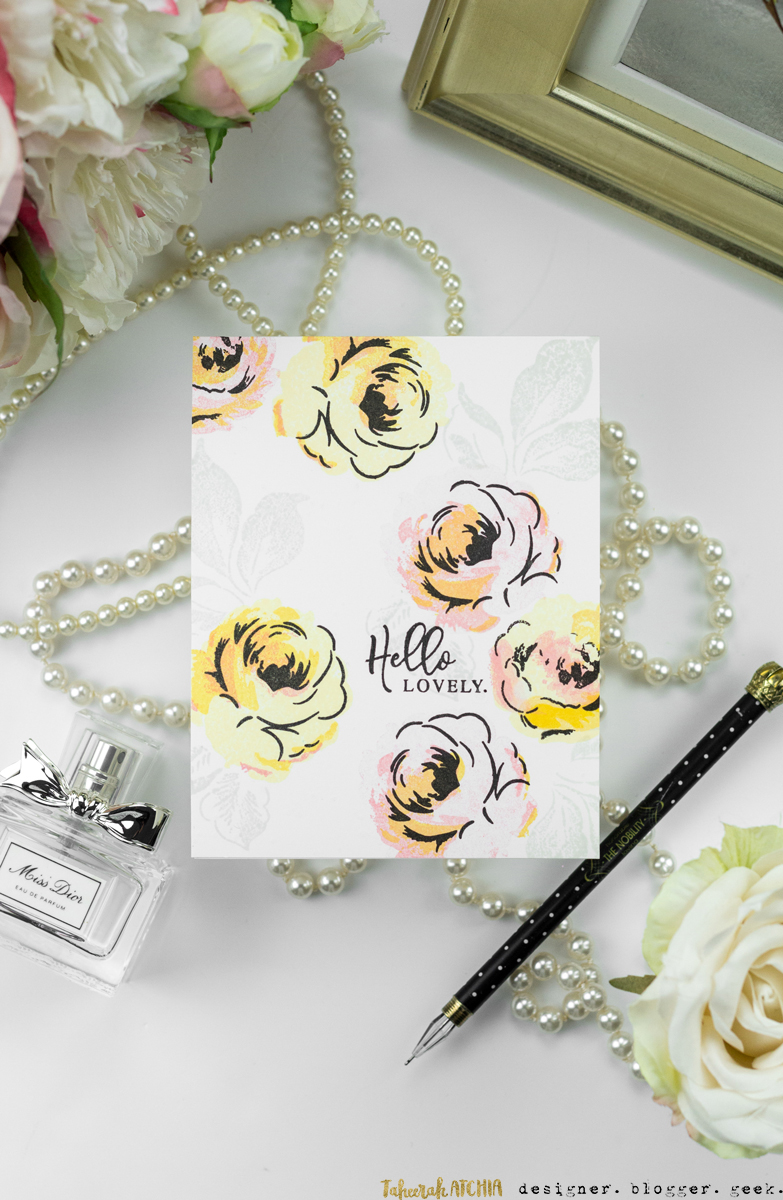 If you couldn't tell already, this card's style was inspired by my amazingly talented friend, Aga – but with a little of my own spin on it, of course!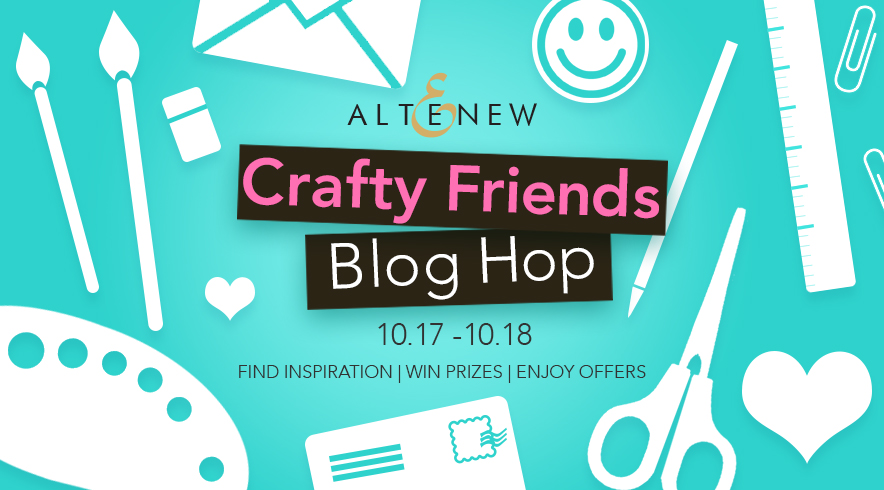 Hooray for Altenew! Hooray for this awesome hop! Hooray for crafting!!
Giveaways!
I promised a bunch of giveaways, and man this will not disappoint!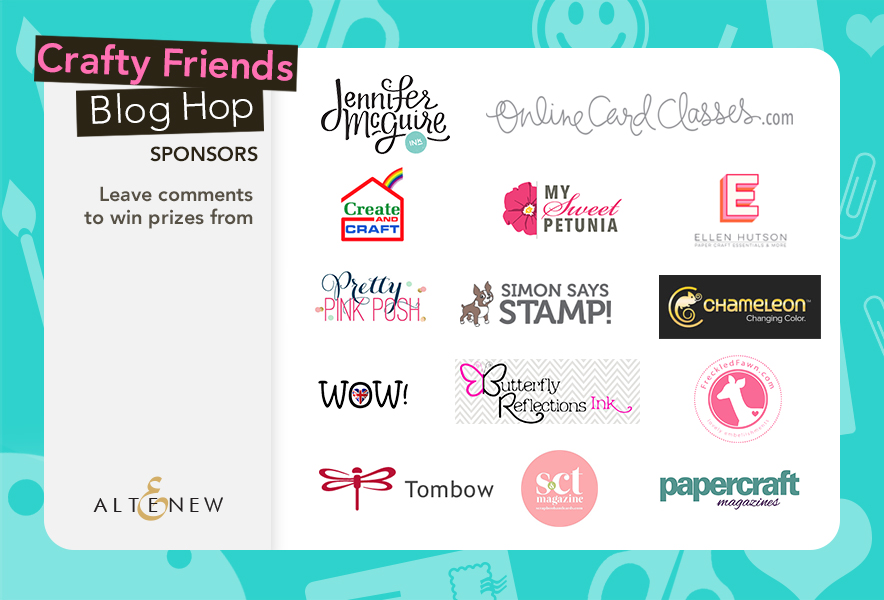 Altenew is giving away a $100 Altenew prize pack to FIVE lucky winners. There are also 13 awesome companies/magazines who are offering the following prizes:
Jennifer McGuire Ink: 3 class spots at Online Card Classes
Create and Craft TV: £50 gift certificate
My Sweet Petunia: Mini MISTI
Ellen Hutson LLC: $30 gift certificate
Pretty Pink Posh: $30 gift certificate
Simon Says Stamp: $30 gift certificate
Chameleon Pens: 1 pack of 5 Chameleon pens
Tombow USA: 1 pack of 10 dual brush pens
WOW! Embossing Powder: $25 gift certificate
Butterfly Reflections Ink: $25 gift certificate
Freckled Fawn: $20 gift certificate
Papercraft Magazines: One copy of each of the latest issues of four magazines
Scrapbook & Cards Today Magazine: 1 year subscription
Be sure to leave comments by Friday, October 27th, 2017 at 11:59 PM EDT for a chance to win! 20 WINNERS will be chosen at random from the comments left on all of these blogs listed below and will be announced on the Altenew Card Blog and Altenew Scrapbook Blog on October 28th, 2017.
But, there's more! I'm also giving away a $20 gift certificate to the Altenew store! So make sure you leave a comment here as well!
Here's your Hop order for today:
Altenew Card Blog
Jennifer McGuire
May Sukyong Park
Keeway Tsao
Svitlana Shayevich
Galina Filippenko
Amy Sheffer
Papercraft Magazines
Taheerah Atchia
Joni Nina Andaya
Virginia Lu
Simon Says Stamp
Enza Gudor
Nina-Marie Trapani
Lilith Eeckels
Laurel Beard
Chameleon Pens
Vicky Papaioannou
Erum Tasneem
Laurie Schmidlin
Carissa Wiley
Awesome, right?! So what are you waiting for – get hopping!
AND, if you want to go shopping right now, Altenew even has the following awesome shipping offer for you!

I hope you've loved what you've seen here today! Thanks again Altenew for inviting me to be a part of such an amazing hop, and thank you all for stopping by!
Supplies