Hey everyone!
I'm back today because it's time for the Neat & Tangled January release! It feels so great to be creating again!!
This has got to be one of my most favourite releases in some time!! So many awesome, cute and clever products being released this month! Definitely something for everyone, with some super-versatile sets!!
Today I'm helping to introduce ab awesome new set called Perfect Blend, which is perfect for all you coffee addicts out there!! Loads of cute images, fun sentiments and accompanying dies too!
I wanted to create a very 'coffee' feeling card, with lots of splats and rings!
Here's what I came up with: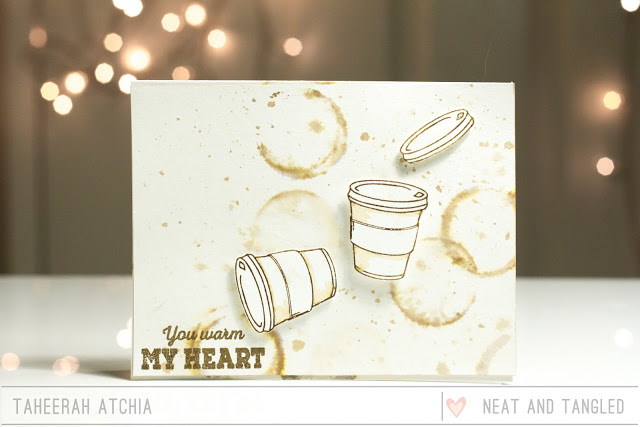 I love how this turned out!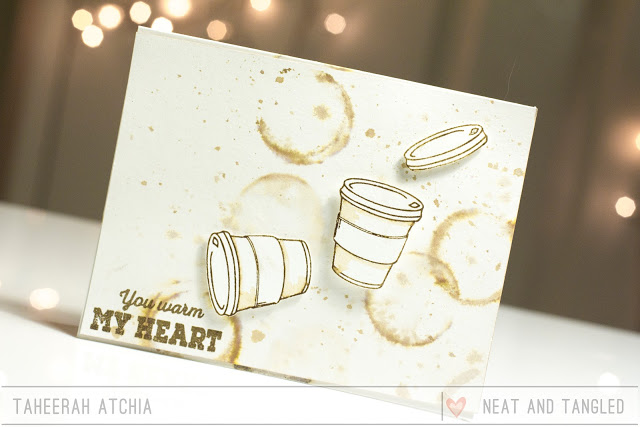 I used a few different colours of Distress Inks to make my coffee rings. How? By inking up the bottom of my Liquid Gilding jar, spritzing it with water and stamping! It's not just useful for gold, you know. *wink*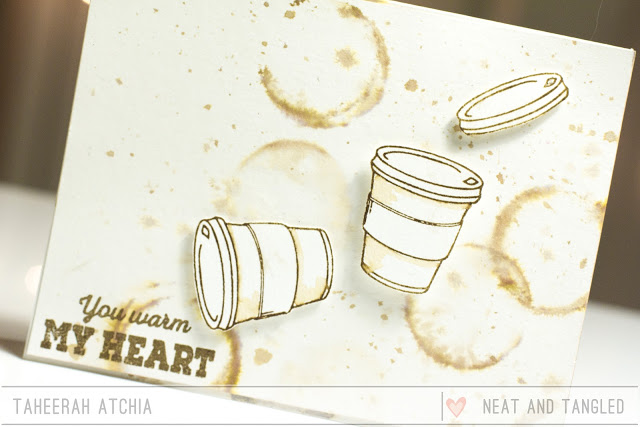 I added some splatter then stamped my coffee cups and lid onto a separate piece of letterpress paper, then added a teeny bit of watercolouring for dimension and trimmed them out, adhering to the panel with Pinflair Glue Gel for dimension, before partially stamping my sentiment to complete the look!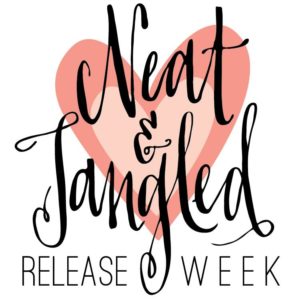 I do strongly encourage you to visit the Neat & Tangled Blog to see what the rest of the DT has created and to hop along and leave them some love! There are prizes in it for you!
Thanks so much for stopping by – I would love it if you left some love before you went on your way!