Hey everyone! Welcome back!
I'm back today because it's time for the Neat & Tangled May release! We have *five* awesome sets being released this month!! And some awesome dies too!! AND some fun new embellishment mixes!! Definitely something for everyone, with some super-versatile sets!!
Today I'm helping to introduce a new set called Sending Pretty Mail, an *amazing* embroidery hoop die and a new embellishment mixs from Lucy's Cards AND some of our own sequin mixes too!!
Sending Pretty Mail is the latest set for the You're So Neat Incentive Program.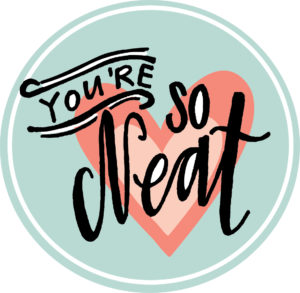 The program is simple really – there's a special incentive set released every two months and any orders totalling $50+ get the set for free! The set will also be available for purchase, but trust me, you'll get to that $50 threshold pretty easily with this month's must-have products! *wink*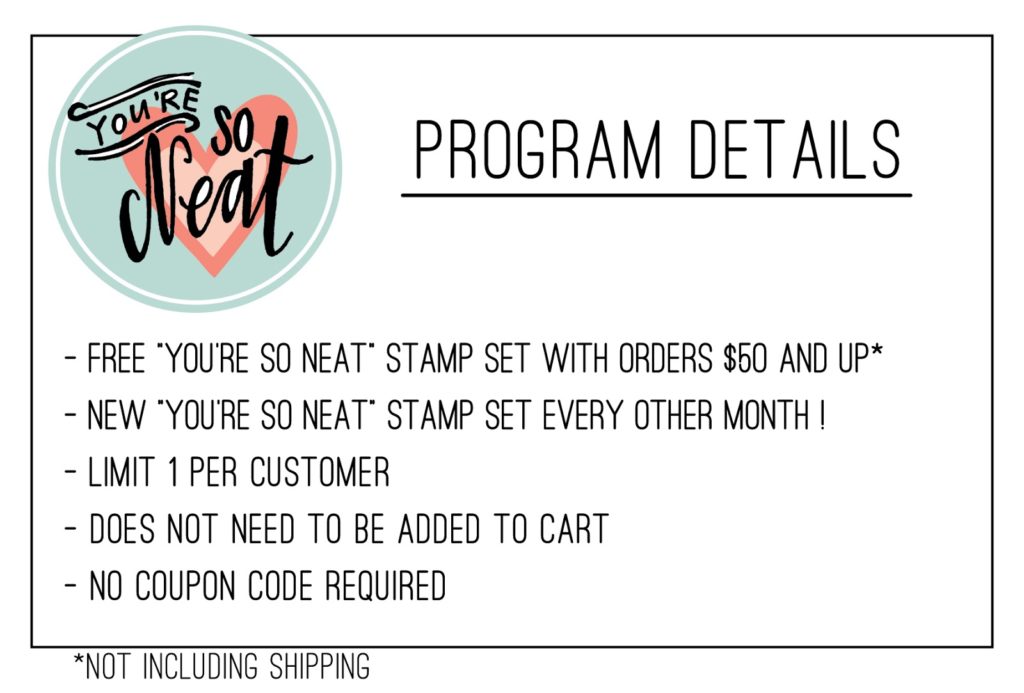 So back to this month's You're So Neat incentive set – the awesome Sending Pretty Mail set, which has some super-cute flower images *and* fun sentiments too – perfect for dressing up envelopes and using for cards alike! I'm combining it today with the *awesome* Hoop die which was designed by my genius friend Miriam Prantner (seriously when you see her name next to something you should just go and buy it immediately *wink*). I also wanted to use some of the embellishments from the silver embellishment mix, and some of the sequins from the Sunset Shimmer sequin mix. I can't wait to show you what I came up with!!
Here's what I came up with: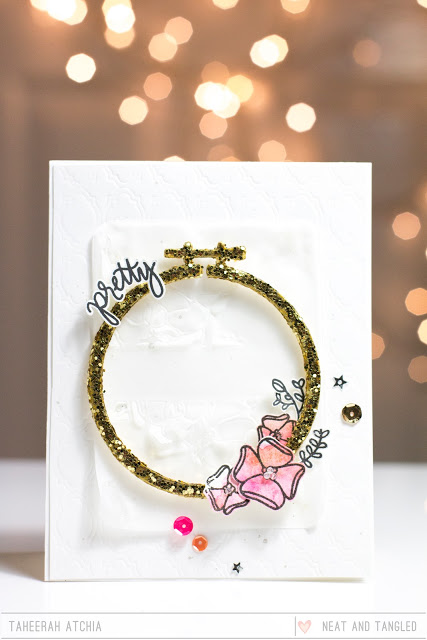 *swoon* Isn't it so darn *pretty*?! I love how this turned out!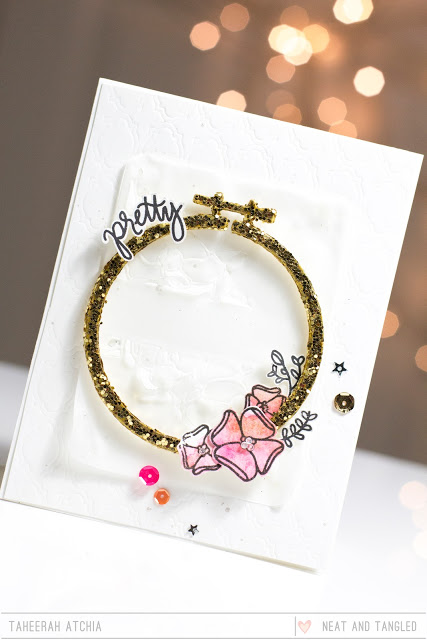 I started with that hoop! I die cut it several times from Gold Shimmer cardstock, adhering the layers using Mod Podge. I then coated the top layer and sides with Heidi Swapp Marquee Love Gold Glitter for a glitzy glamourous finish!! I adhered it on top of a vellum panel die cut/impressed with another die coming out this month (I'm sharing a sneaky sneak peek of it, shhh!).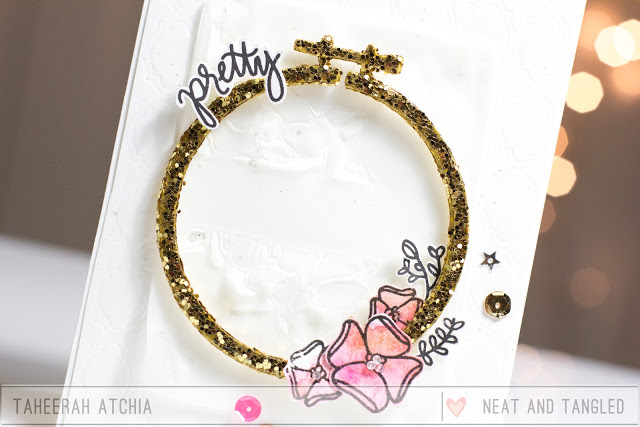 I added a sentiment and few of the flowers and leaves from Sending Pretty Mail, watercolouring the flowers and adding some seed beads from the embellishment mix to their centres. 🙂 I adhered my vellum panel to a panel of white cardstock (which I had impressed with the Moroccan Motifs impression plate) and adhered that to my card base, adding some sequins and some stars from the embellishment mix too and I was all done!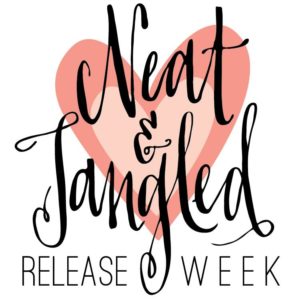 I do strongly encourage you to visit the Neat & Tangled Blog to see what the rest of the DT has created and to hop along and leave them some love! There are prizes in it for you!
Thanks so much for stopping by – I would love it if you left some love before you went on your way!
Supplies