Hey everyone! Happy Wednesday!
I'm honoured to be participating in a very special Video Hop today! My sweet friend Emily Leiphart achieved some amazing YouTube milestones recently – 100 videos and 2500 subscribers! WOW! I hope I manage that one day!!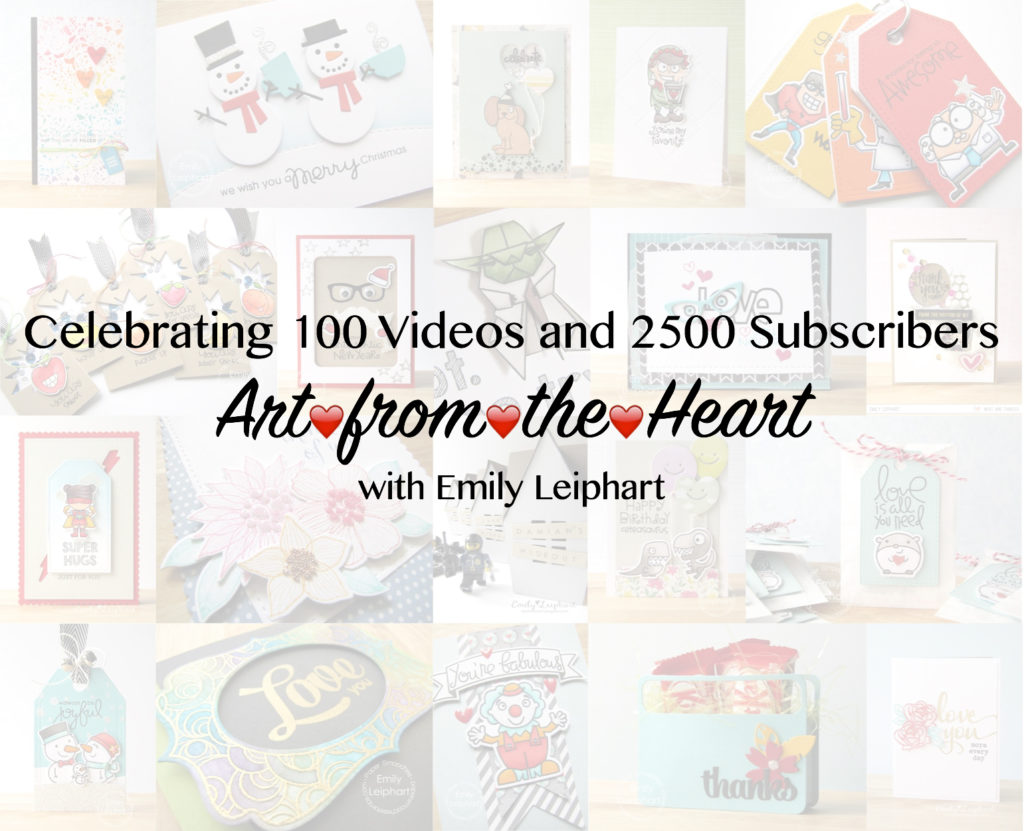 This special Hop would not be a celebration without a chance to win some prizes! There are some *great* prizes up for grabs from these amazing sponsors!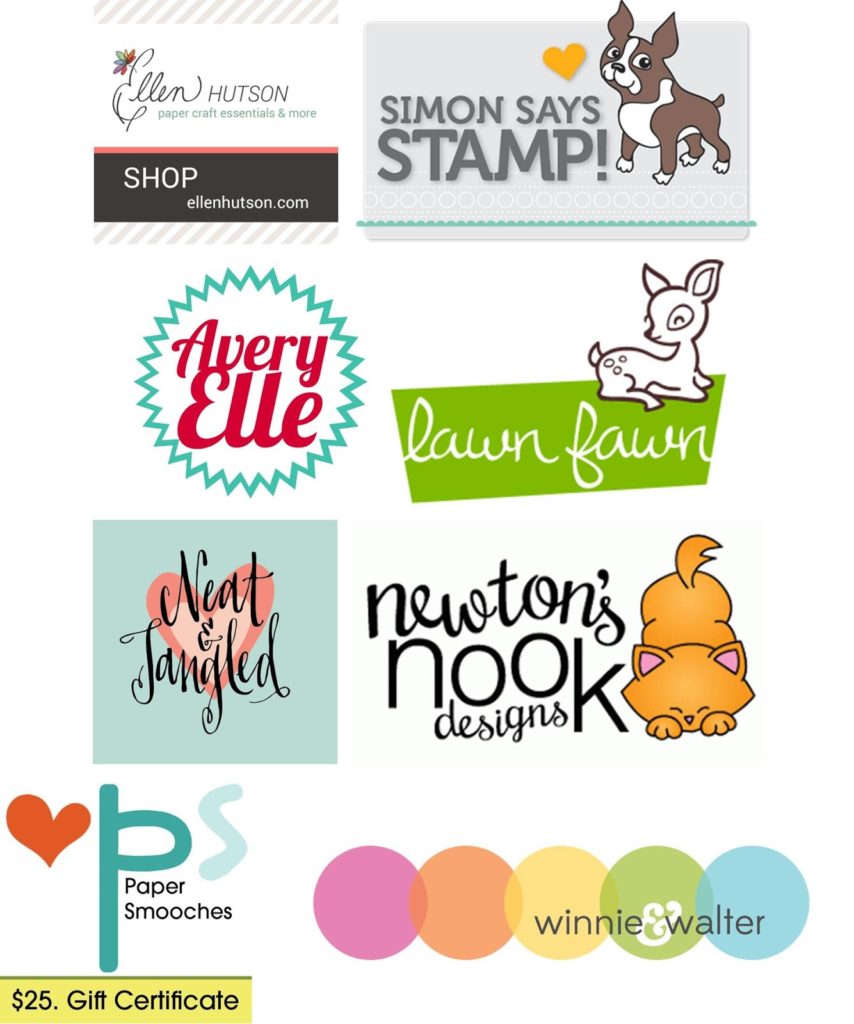 Be sure to read on for details of how to win!
So, before I share, here is what I created: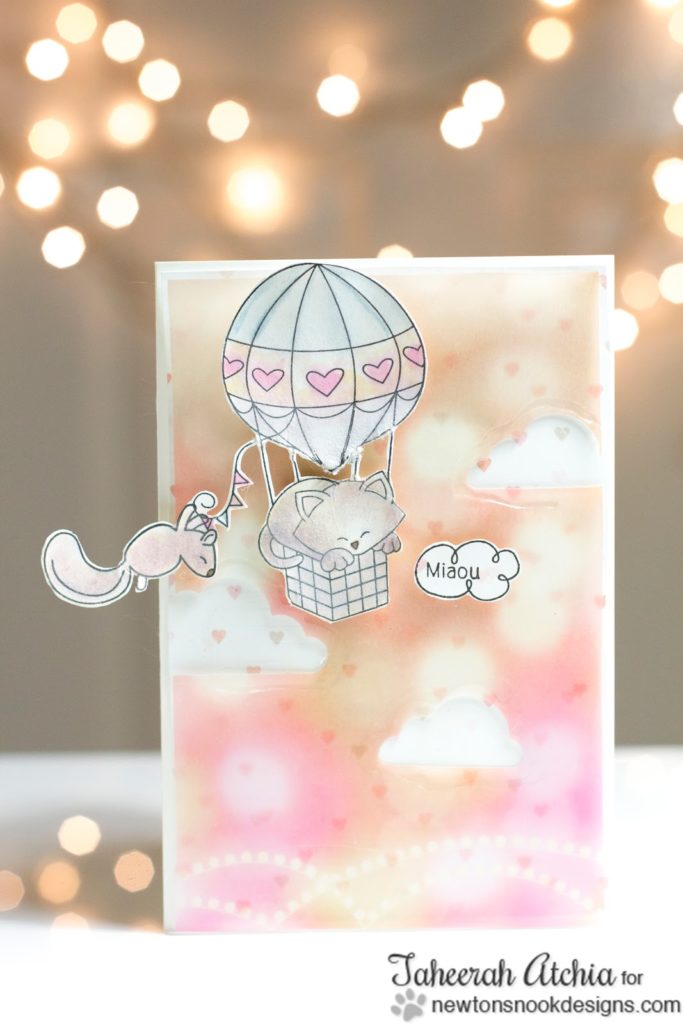 I just love those colours and patterns, and the sweet scene with Newton and his little friend floating along!
And here's the video!!
I'm not going to give too many details here (that's what the video is for! *wink*) but I'll give a summary: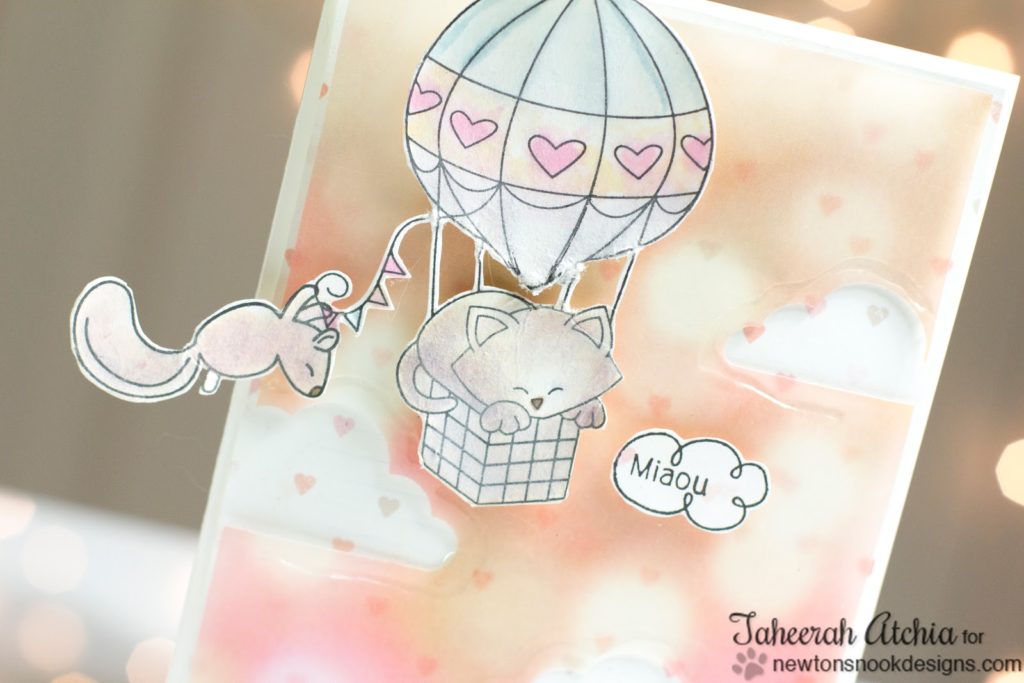 I used Pure White cardstock for my base and some patterned paper from the Glitz Designs Hello Friend collection and some Webster's Pages vellum for my panels. I stamped my images then watercoloured them with Distress Markers, then trimmed out and adhered with Pinflair Glue Gel. I really enjoyed talking through my process in the video so I do hope you'll enjoy it too! 🙂
Supplies are still linked below as usual too. 🙂
***GIVEAWAY!***
Now then, I mentioned prizes!! Each sponsor is giving away a generous prize! All you need to do is hop along to each destination of the Hop and leave a comment on each of the video stops! I would just love it if you would subscribe to my YouTube Channel too – I have some fun videos there and some really great videos to come too! 🙂 My stop on the Hop is very kindly being sponsored by Newton's Nook Designs so head on over to their blog too! 🙂
Your next stop after this is Danielle Walls from Neat And Tangled! I know she will have something awesome to show you, just like everyone who's taking part today! And if you want to start at the beginning please head on to Emily Leiphart's blog or YouTube! 🙂
You have until 11:59 p.m. EST on Monday, February 9, 2015 to subscribe and leave a comment on YouTube (while welcome, blog comments will not count) for each of the 10 videos. The winners will be announced on Emily's blog on Wednesday February 11th.
Thanks so much for stopping by!
Supplies