Hey everyone! Happy Saturday!!
I've been looking forward to this post so very much, and at the same time, I am so sad about it too. I have had *such* a blast as Winnie & Walter's Leading Lady for this month that I really don't want it to end.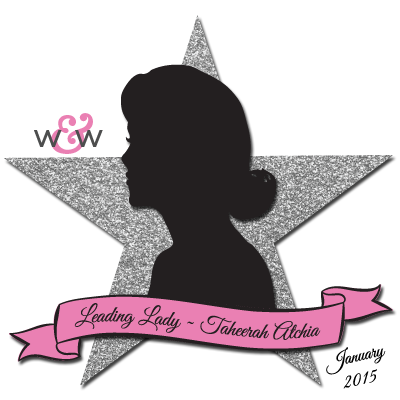 Firstly, let me thank you for all the fantastic support and sweet comments left on my debut performance. and also my second performance, third performance and fourth performance! And I have said it every week, but will still say it again: I cannot thank Julie and Shay enough for their amazing hospitality!! I have rarely been showered with such love, encouragement, praise and generosity. They are truly some of the most wonderful people I have ever had the privilege to work for.
I just wanted to remind you that my appearances as Leading Lady are just one of many many events happening on the Winnie & Walter blog in celebration of their birthday month!
NOT ONLY have I been able to bring you some new and fun projects every Saturday for the entire month of January on the Winnie & Walter blog, but I also got a front row seat to all the birthday celebration fun they had too! AND January is my birthday month too, so I felt even more like a pampered star, with my birthday being celebrated in a very special way! I feel utterly spoiled and can't thank Julie & Shay enough for their hospitality and generosity!!
AND THERE'S MORE!!!

I wanted to also remind you that Julie and Shay very generously offered to sponsor my Cure For The Monday Blues Challenge for this entire month too!!! 
So not only did I get to bring you some inspiration every Saturday (& a giveaway for those posts too!!) but you also get the chance to win prizes for my challenge also!!! Make sure you play along with the challenge to be in with a chance of winning awesome prizes!! The final sponsored one ends this weekend!!

So, back to today's scheduled performance! My final performance!!
Warning: photo-heavy post, like really heavy, ahead!!
We've just had an amazing month of celebrations, challenges, a *jaw-dropping* release (have you got your goodies yet?!) and even more!! Winnie & Walter certainly know how to throw a party!!
But, as anyone in Hollywood knows, the real fun starts at the After Party…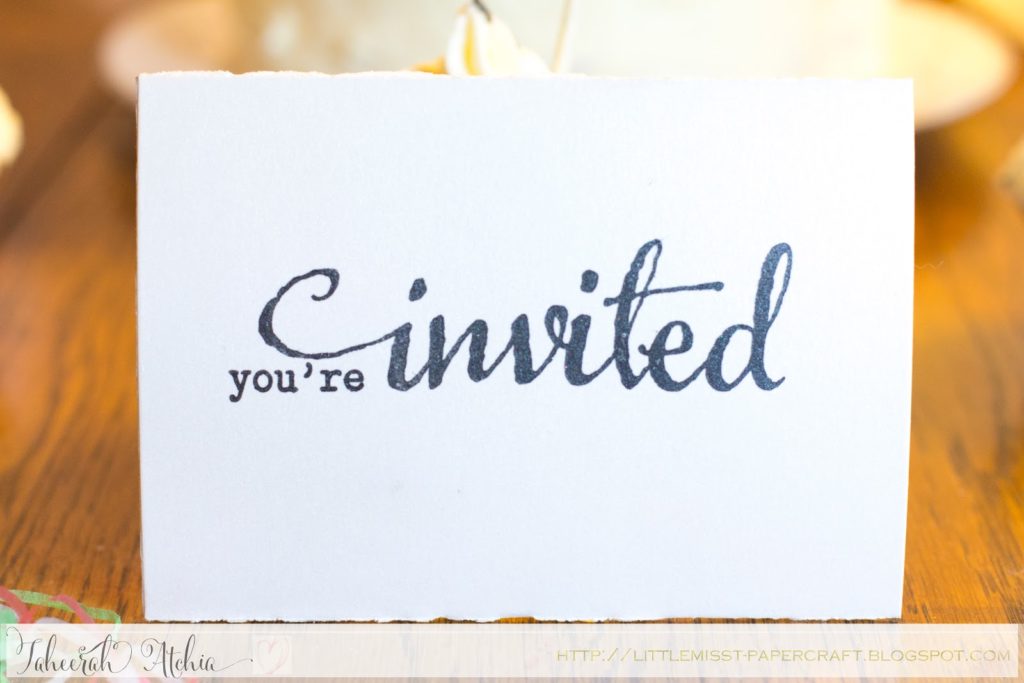 An understated, yet elegantly enveloped invitation, stamped with sentiments from The Big, the Bold and Party, to invite you to the most exclusive of events…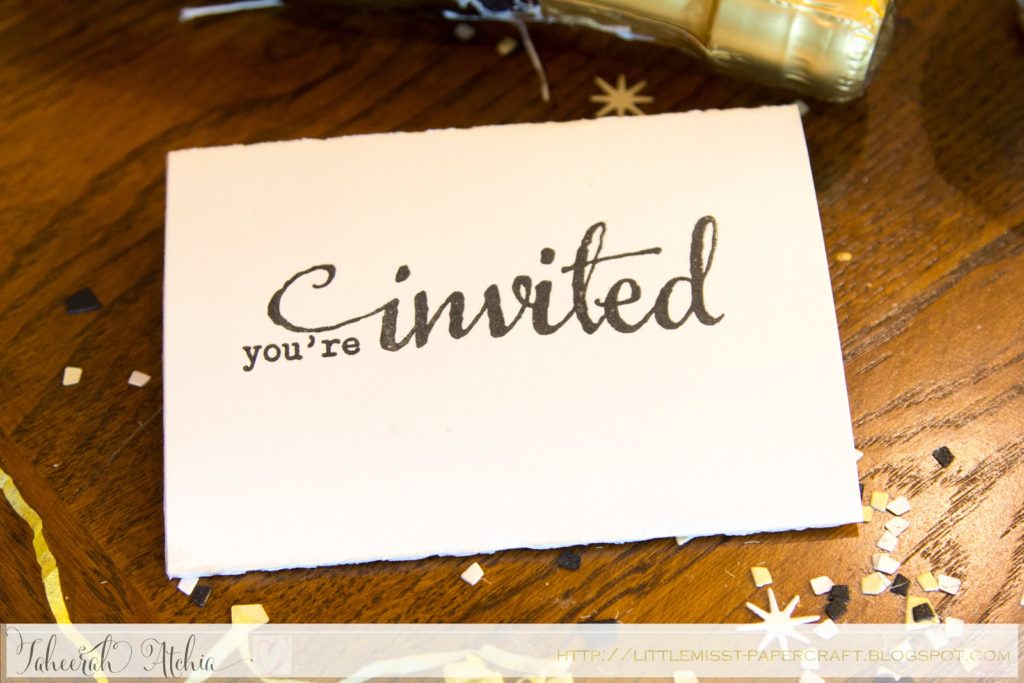 And on the reverse, a glittery gold wax seal, impressed with one of the images from Sparkle…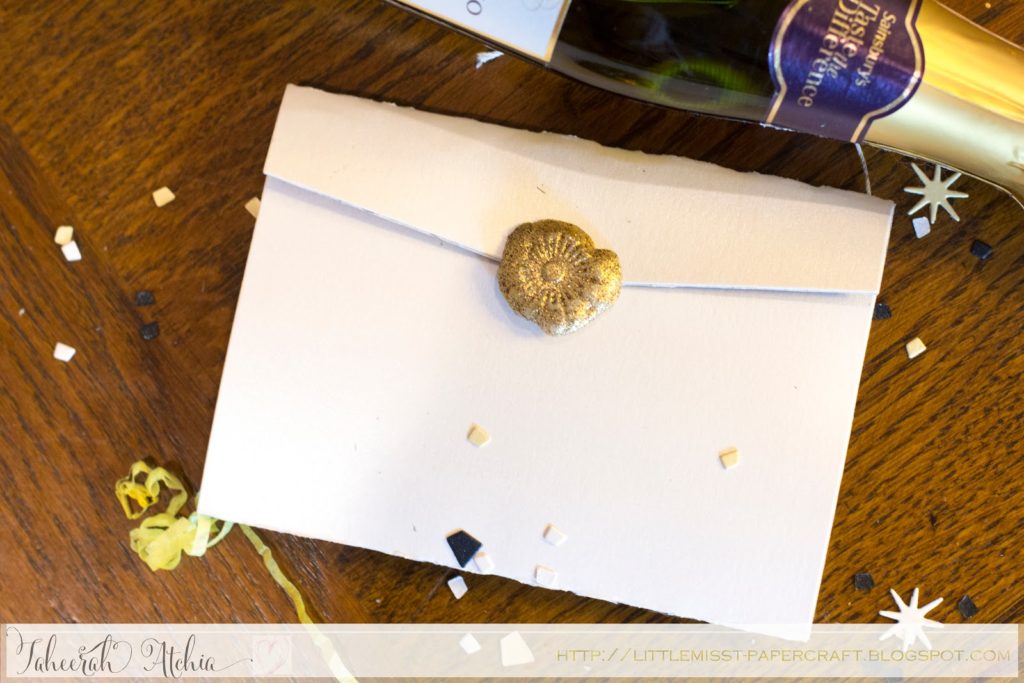 Shall we get the party started?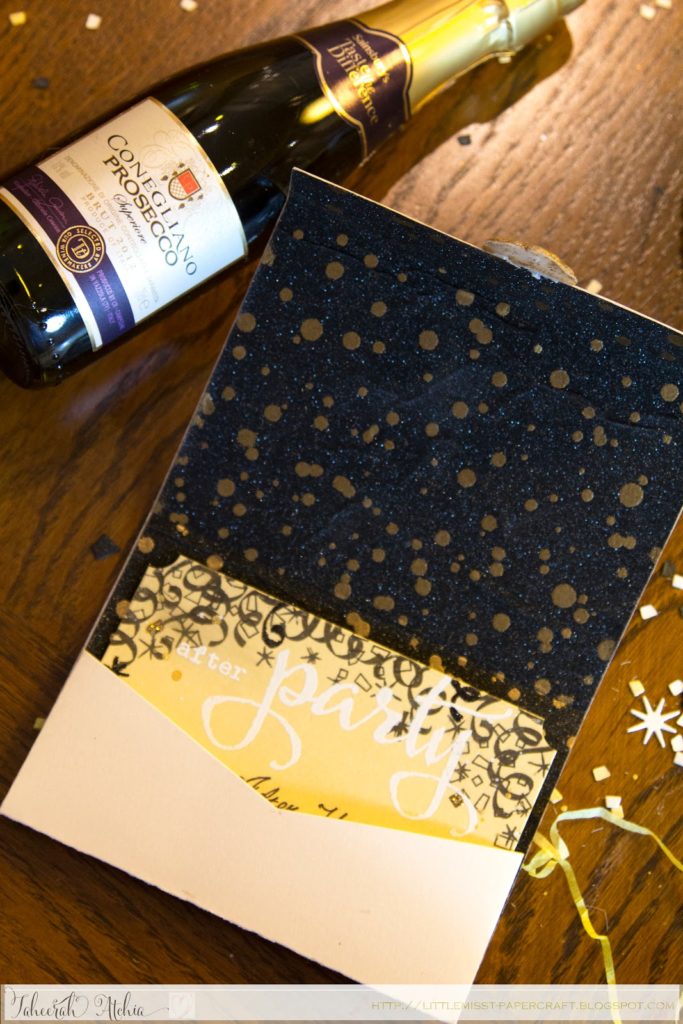 Open up the envelope, and wow, what a sight!! Dazzling black glitter paper interior, with heat embossed dots created with the Scenery: Big Bang Circle Creative Screenings!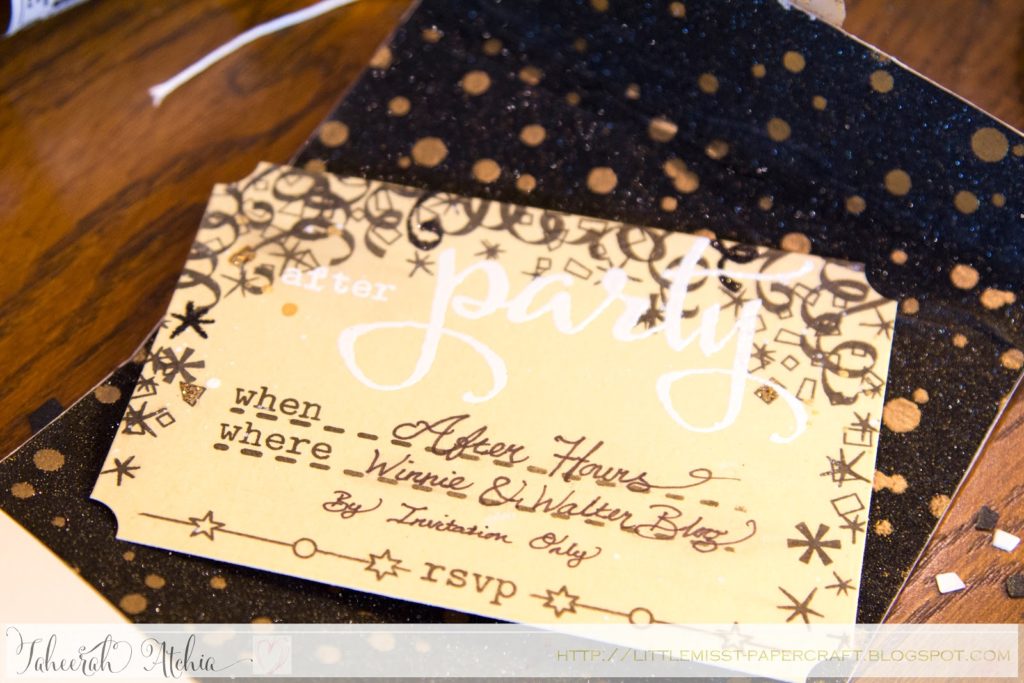 And the invitation itself – a glitzy affair, with the streamers from The Party, sentiments from The Big, the Bold and Party, with a custom sentiment ('after') created with sentiments from The Big, the Bold and the Happy. More images from Sparkle, and some of the images touched up with some glitter too! The line at the bottom flanking the rsvp is from Scenery: The Party Hangover. I hand wrote the details of the invitation along the dashed lines created by Scenery: Stripes. By Invitation Only…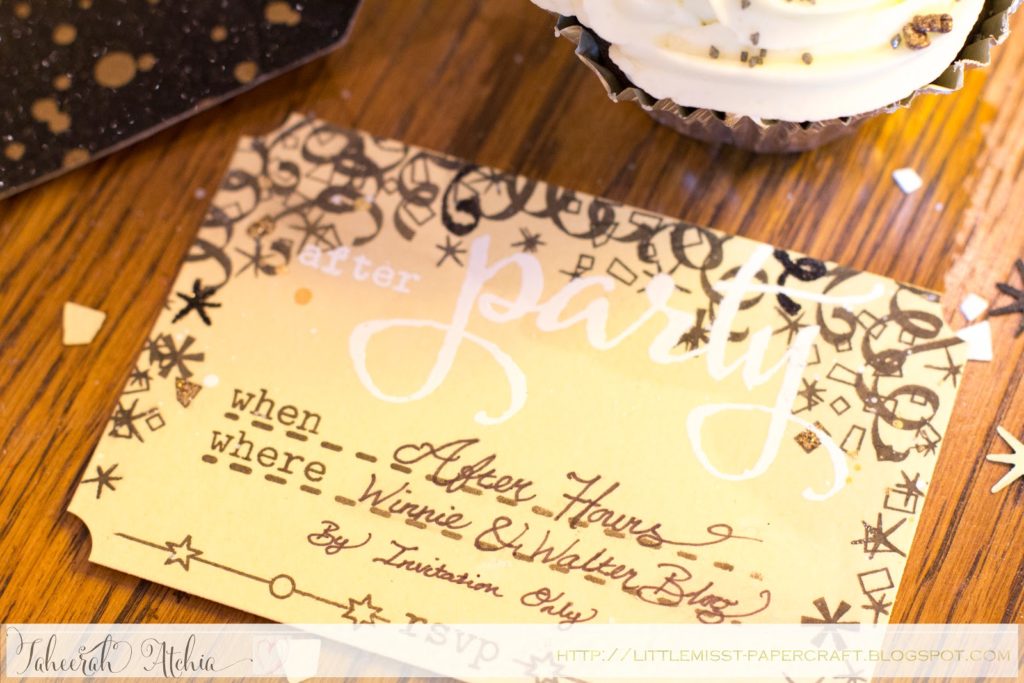 Such an A-List invitation surely indicates one heck of a Soiree…
Are you ready to party?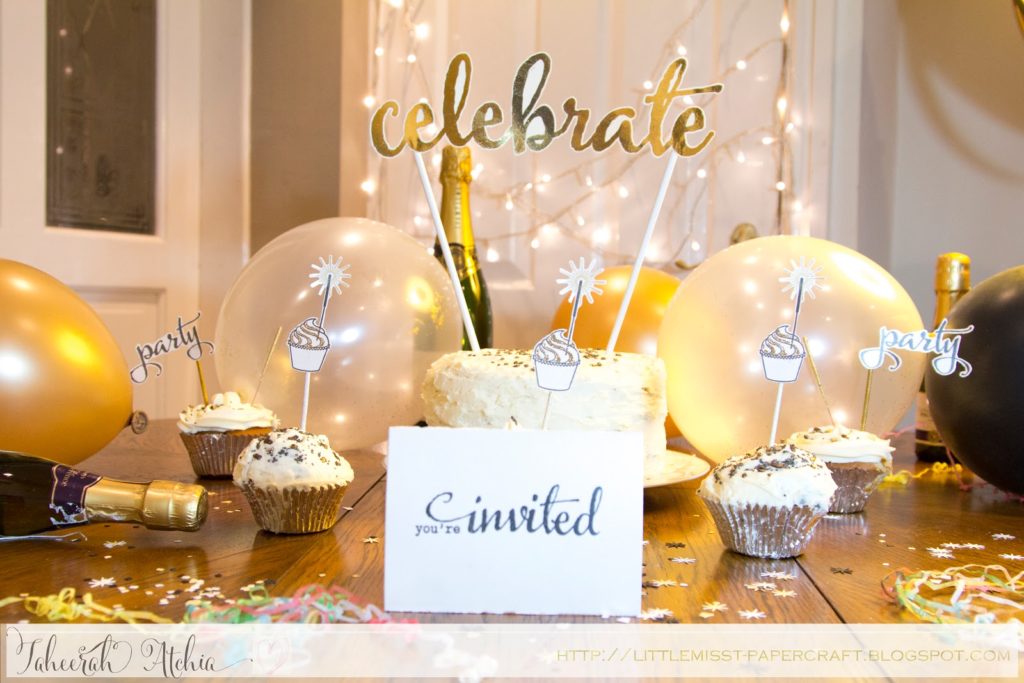 How's that for a party?!?! 
As you can see, I really went all out!! I baked that cake and those cupcakes, added frosting (disclaimer: this is my first ever attempt at frosting a cake/cupcakes, and I definitely have a new-found respect for those who can do it properly!) and black and gold sprinkles, then added some cute toppers!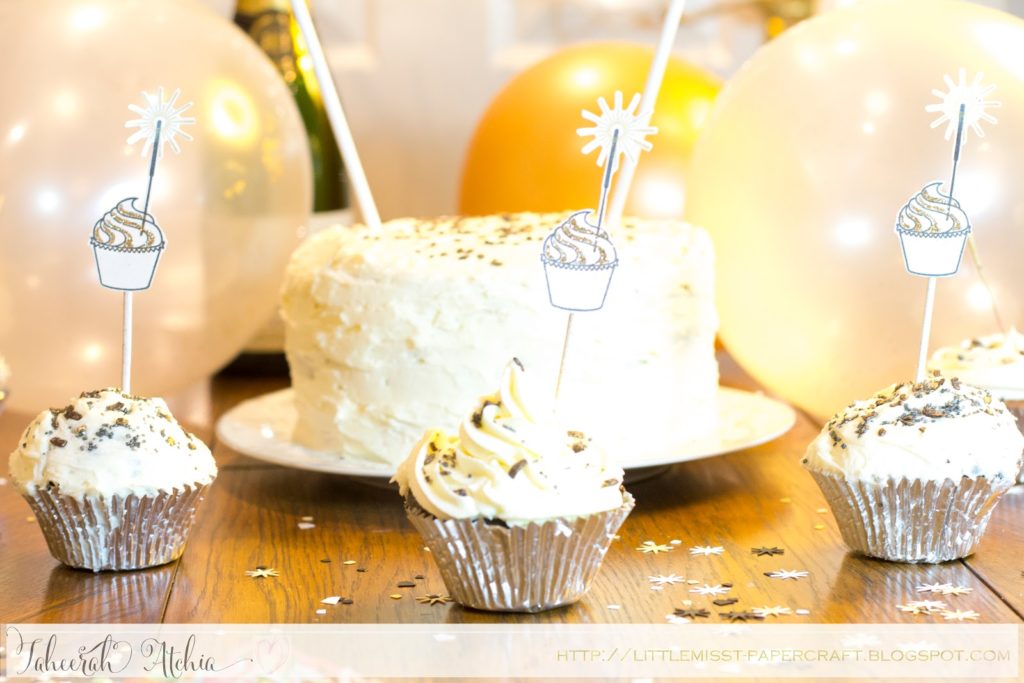 Some were topped with cute little cupcake toppers, complete with sparklers! Sugar Rush and Sparkle are such pretty sets!!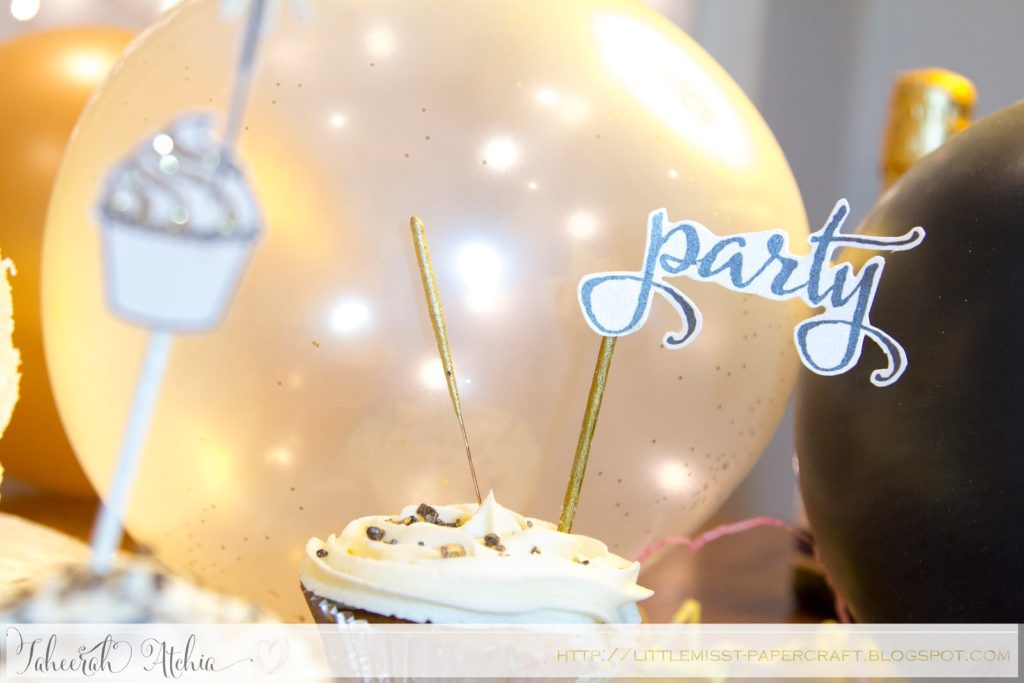 And others topped with sentiment toppers, courtesy of The Big, the Bold and Party!!
BTW, see those mini sparklers? They're pretty awesome… 
One of my favourite details? The large banner on the cake!!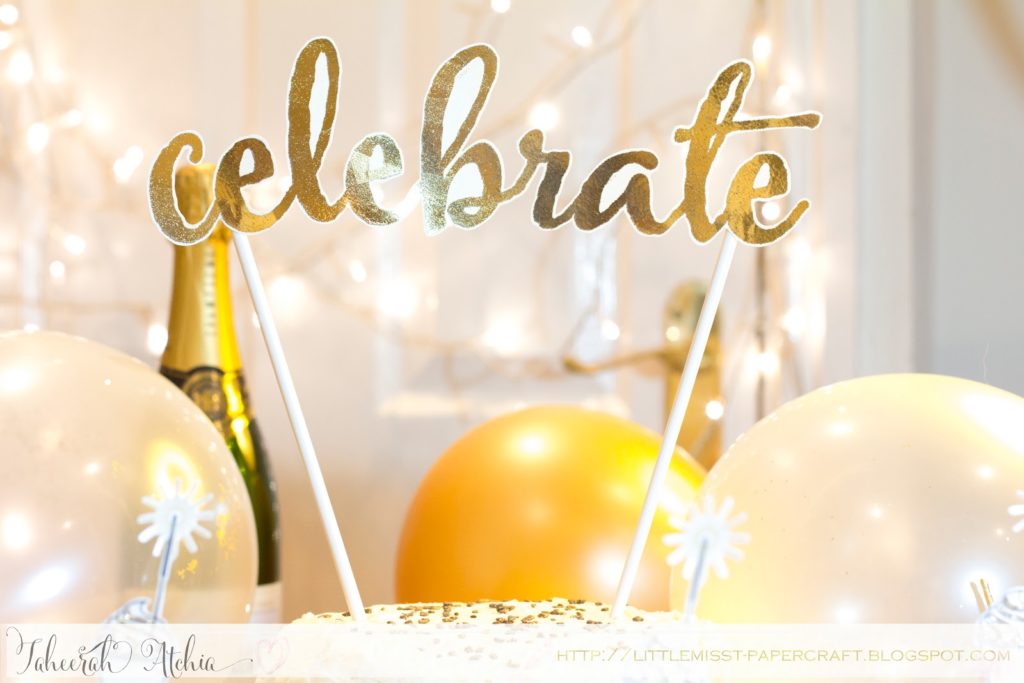 I created this by resizing the digital file of The Big, the Bold and Party to fit an 8."x11″ piece of cardstock, printed with my laser printer then foiled with my Heidi Swapp Minc Machine! I then adhered it to two cake dowels and pushed it into the cake! BTW, the cake has white, gold and black layers inside – but I couldn't bear to cut it open!!
A few other finishing touches, such as adding some glitter into the clear balloons, adding some die cut confetti to the table, and some champagne (of course!) and you can party on into the night in style!
So, that's a wrap on my final week as Leading Lady! What do you all think? I've had the -most- *amazing* time as Leading Lady, and I really hope I left you inspired, excited, enthralled and amazed!! If you ever want to keep an eye on what else I'm making then please feel free to visit my blog and follow me in one of the many possible ways! 😀
To make my parting a little easier, how about a little something to sweeten the deal? 🙂
I'll be giving away a $30 gift card to Winnie & Walter this month! All you need to do to be in with a chance of winning is to leave a comment on the Leading Lady posts on my blog! The more posts you comment on the greater your chance of winning, so be sure to comment every week to improve your odds! I'll announce the winner at the end of the month! 🙂 Today is the last day to leave comments on all FIVE of my posts!
I want to end this post by once again thanking Julie and Shay from the bottom of my heart. None of this would have been possible without them, and I am grateful and humbled and touched in ways they cannot ever fathom. Thank you girls, and I hope I did you proud!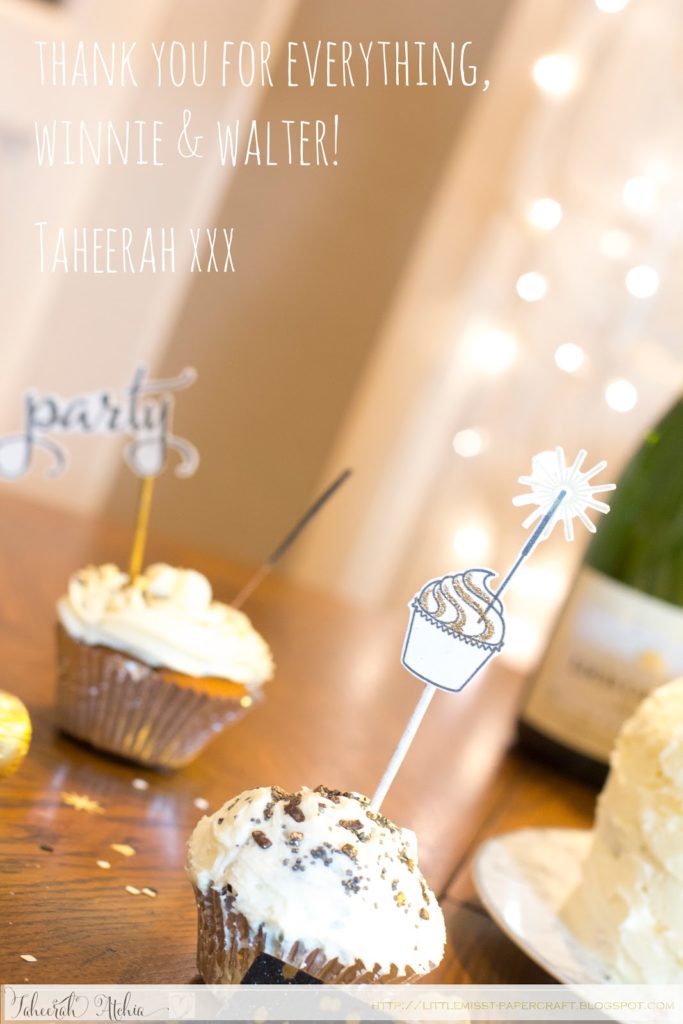 Supplies