Hey everyone! Happy Thursday!!
Welcome back!! I'm so excited to bring you today's post!
As you'll know, I've had the honour of being Winnie & Walter's Leading Lady for this month, which means I've been able to bring you *tons* of inspiration featuring their amazing products!!
But there's something else I managed to keep a lid on during this entire month! (not quite sure how!).  I am super *super* thrilled and excited to be joining in with the Winnie & Walter team for their January 2015 Release!!!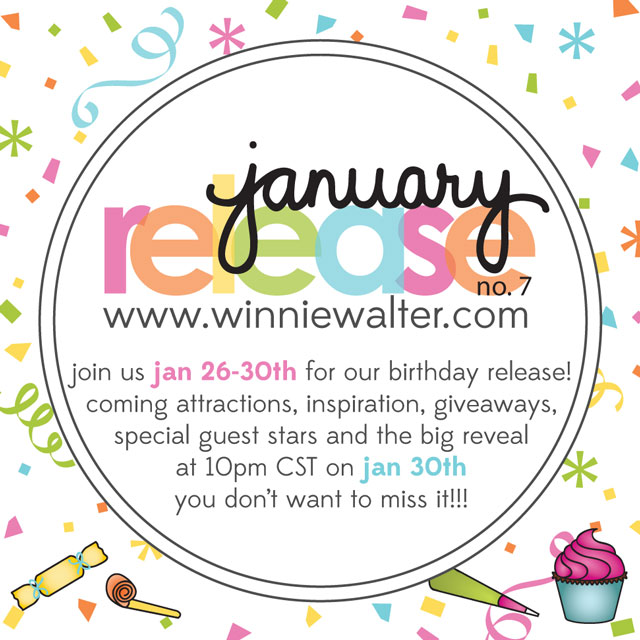 I *told* you they were amazing, didn't I? *wink*
This release is CHOCK FULL of *amazing* products!! Seriously, I think this is Winnie & Walter's best release yet!!!
REMEMBER: all new release products will be on sale TONIGHT! at 10pm CST!! Woo hoo!!! Are you excited?!?!
Today I'm helping to introduce two awesome party-themed stamp sets to round up the release. The Party is a jumbo-sized set filled with *amazing* party imagery, fun sentiments and just, well, awesomeness!! Scenery: The Party Hangover has some great streamer images that co-ordinate perfectly with The Party!!
Along with this introduction Winnie & Walter are also bringing you TWO more *amazing* Cutaways (dies). Goldie Trim Cutaways has dies that co-ordainte perfectly with Scenery: The Party Hangover, and Lulu Fringe Cutaways enables you to create your own awesome trims!!!
And here's what I came up with today to bring the party home: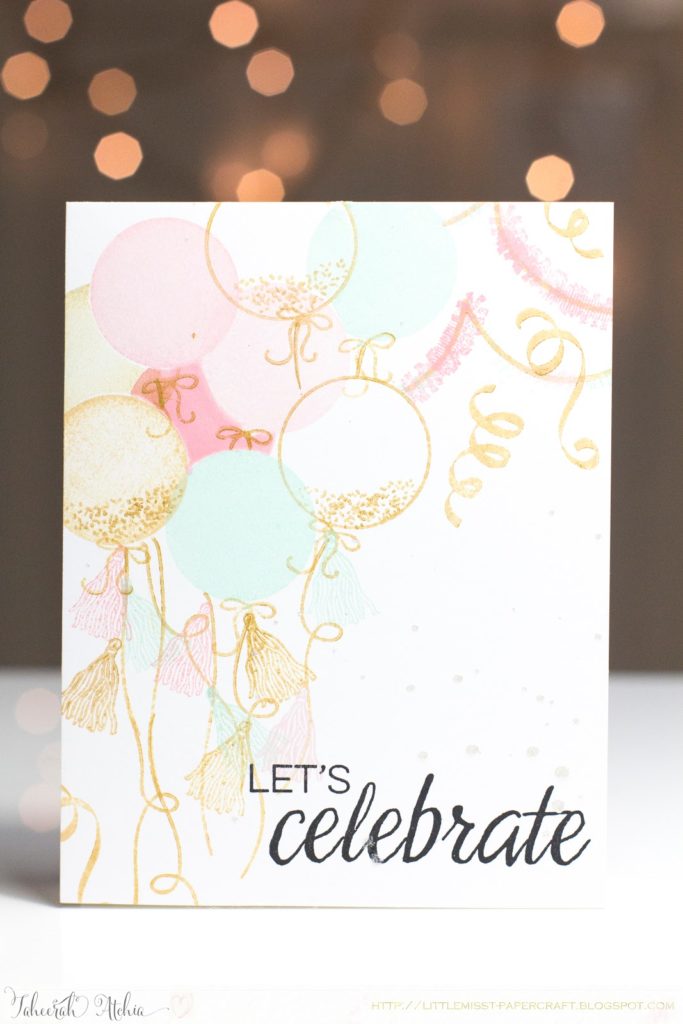 I love how this turned out!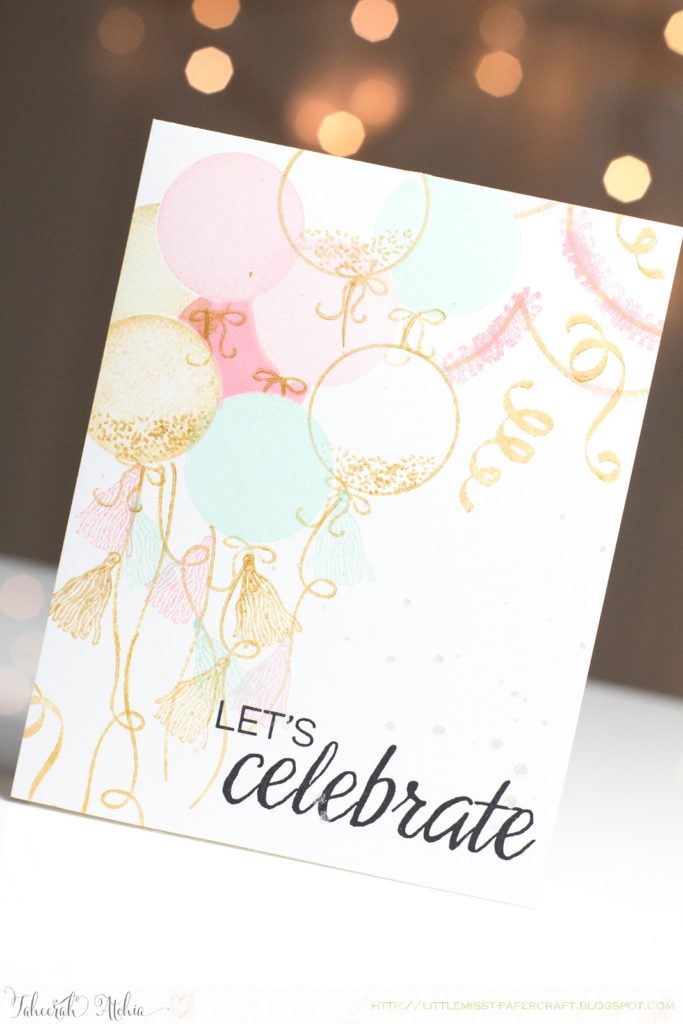 I once again was utterly inspired by the colours and imagery in the latest Crate Paper: Confetti Collection designed by Maggie Holmes!! I just seem to be loving all this party décor styling lately! 🙂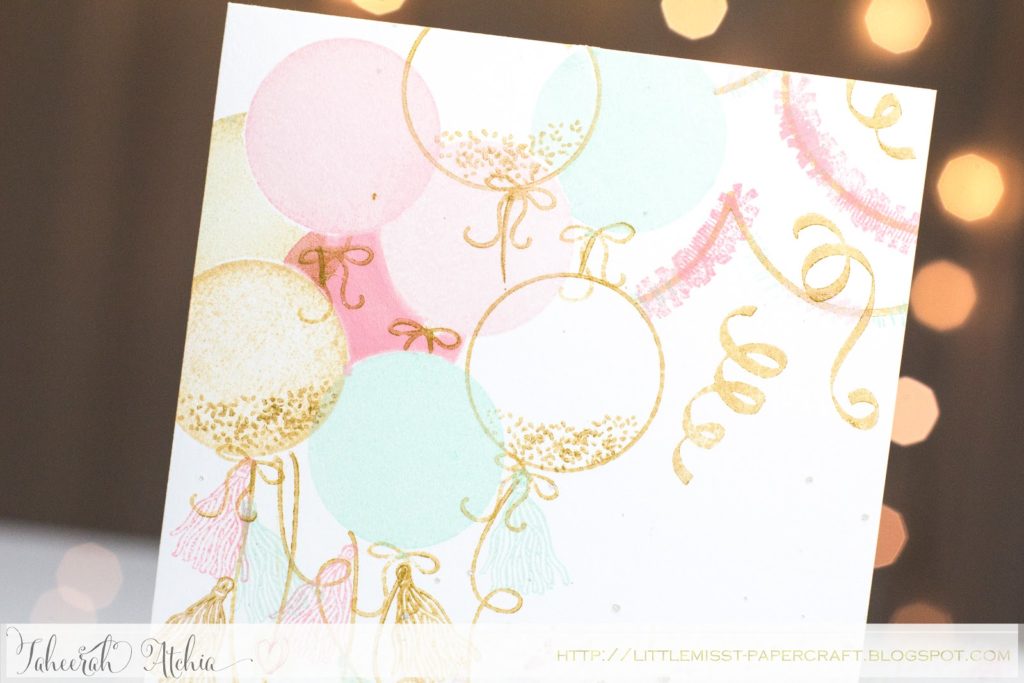 I started by stamping my balloons onto a panel of Pure White cardstock. I used Versamagic Aquatic Splash ink, Mama Elephant inks in Blush and Bubblegum, and Delicata Gold ink. I created some masks to help with my balloons and once again my MISTI was invaluable in helping to get the depth of colour and quality of stamped impression I wanted! The gold confetti inside the balloons is the little doughnut sprinkles stamp from Sugar Rush. 🙂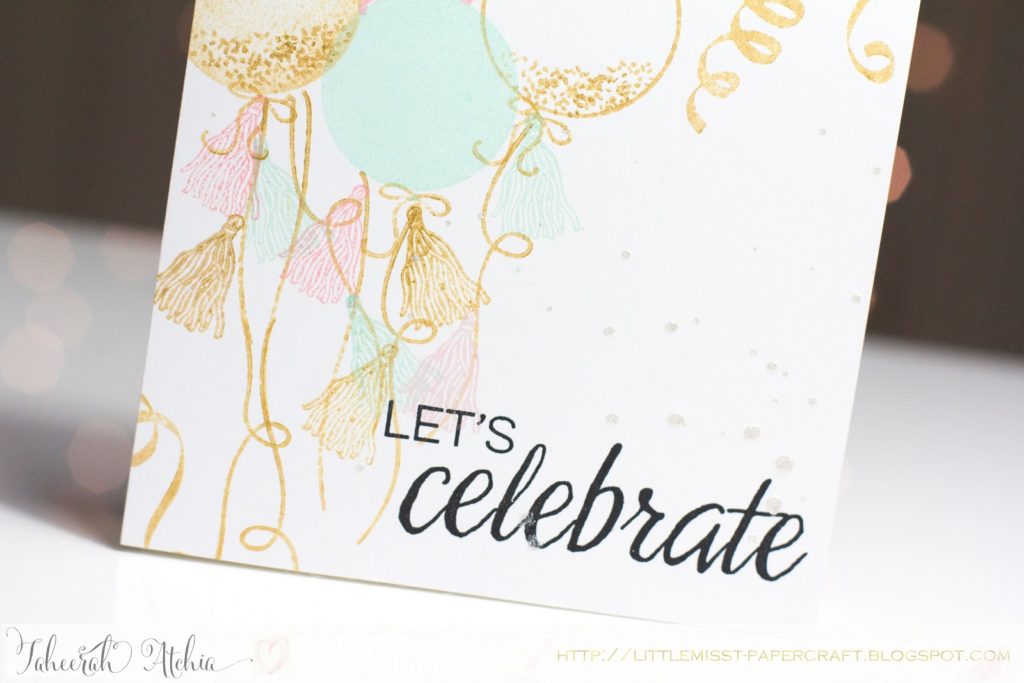 I added the balloon strings, tassels and streamers next. I stamped the sentiment using Versafine Onyx Black ink then splattered on a little Mister Huey's Calico Shine mist and adhered my panel to my card base to finish up!!  
ENTER TO WIN!
========================================================================
Now then, there is a *huge* party going on at the Winnie & Walter blog – with a plethora of opportunities to win items from this release!!! Here are some helpful links for you as there's so much going on, I don't want you to miss a single opportunity to win!!
As well as these opportunities, there is a veritable candy store of yummy inspiration awaiting your eager eyes from The Talent (Winnie & Walter DT):
AND there's even more inspiration from Special Guest Designers AND Shay and Julie themselves – and all the details about the products, of course!! You will be BLOWN AWAY by all the amazing creations!!!
Remember – all new release products will be available on TONIGHT! at 10pm CST!!
Thanks so much for stopping by – I would love it if you left some love before you went on your way! AND DON'T FORGET I have one final Leading Lady post for you tomorrow, and you have until the end of this month to comment on all my Leading Lady posts to be in with a chance of winning a $30 gift certificate to Winnie & Walter!!
Supplies