Hey everyone! Happy Saturday!
I've been busy creating a couple of cards over the Christmas break, and I've actually filmed them as videos! So I'm bringing you the second of those today! I've put in a lot of time and effort to try and create a more professional video, so hopefully you'll think it's paid off!
So, before I share, here is what I created: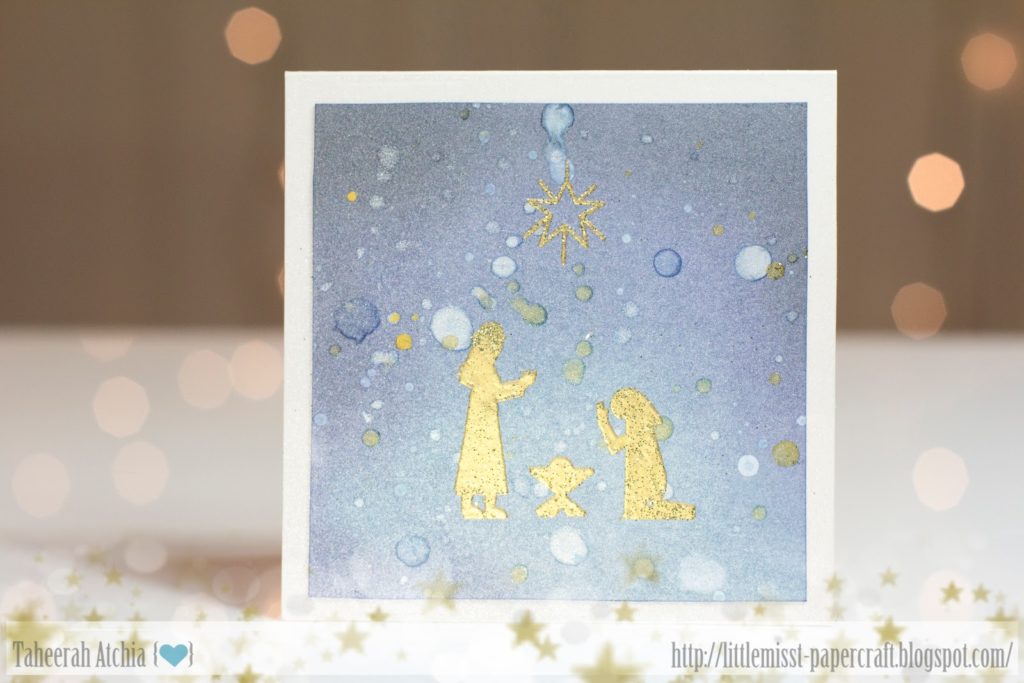 I just love that mix of gold, white and blue!! I think it makes for a great Nativity card!
And here's the video!!
I'm not going to give too many details here (that's what the video is for! *wink*) but I'll give a summary: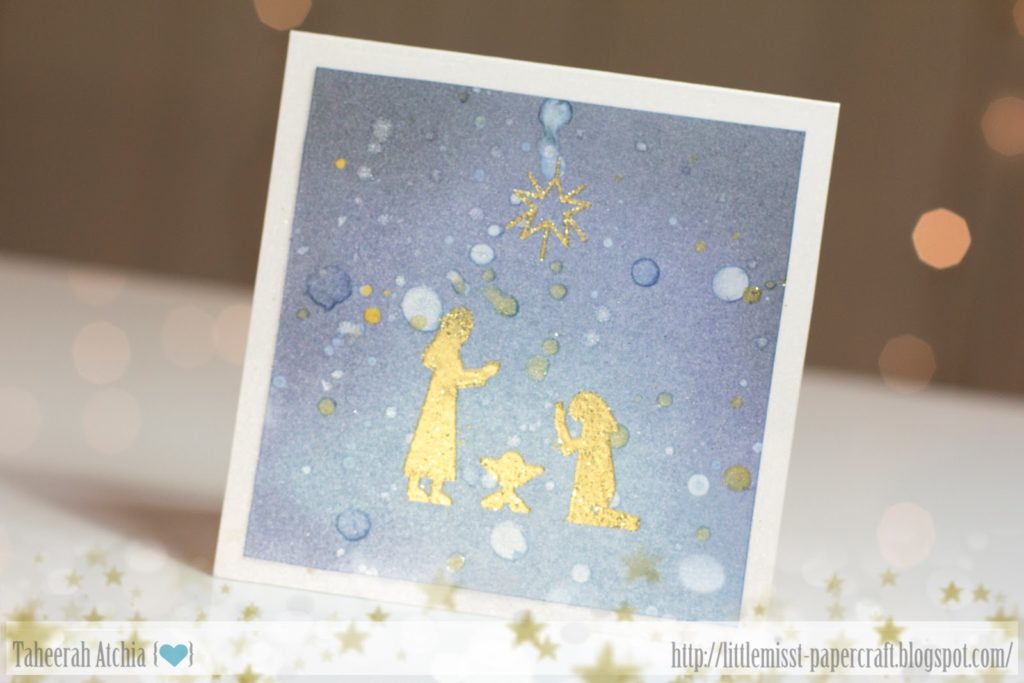 I used Cream Shimmer cardstock for my base and my panel, and stamped the figures and star and then embossed with WOW! Metallic Gold Sparkle embossing powder. The panel itself has several Distress Inks blended to make the background, and some mists feature too! I really enjoyed talking through my process in the video so I do hope you'll enjoy it too! 🙂
I'd really love some feedback on the video and the tag! Supplies are still linked below as usual too. Thanks so much for stopping by!
Supplies