Hi everyone! Happy Thursday!
I'm back with Uniko Studio one last time for the Countdown to Christmas Blog Hop! This is in place of the usual release Blog Hop and focuses on all brand-new sets now available in store!
Please feel free to start at the Uniko blog to hop away from the beginning!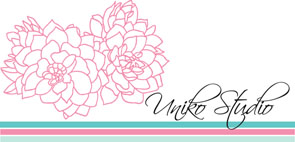 This release is so very awesome!! Don't forget – all new release products are available today to purchase from Uniko Studio!!
Bev is doing the full reveal of all the products today – go and check out the Uniko blog to see it all and comment for a chance to win an awesome prize!! How awesome is that?!
So, here are some projects I cooked up featuring this month's new stamps: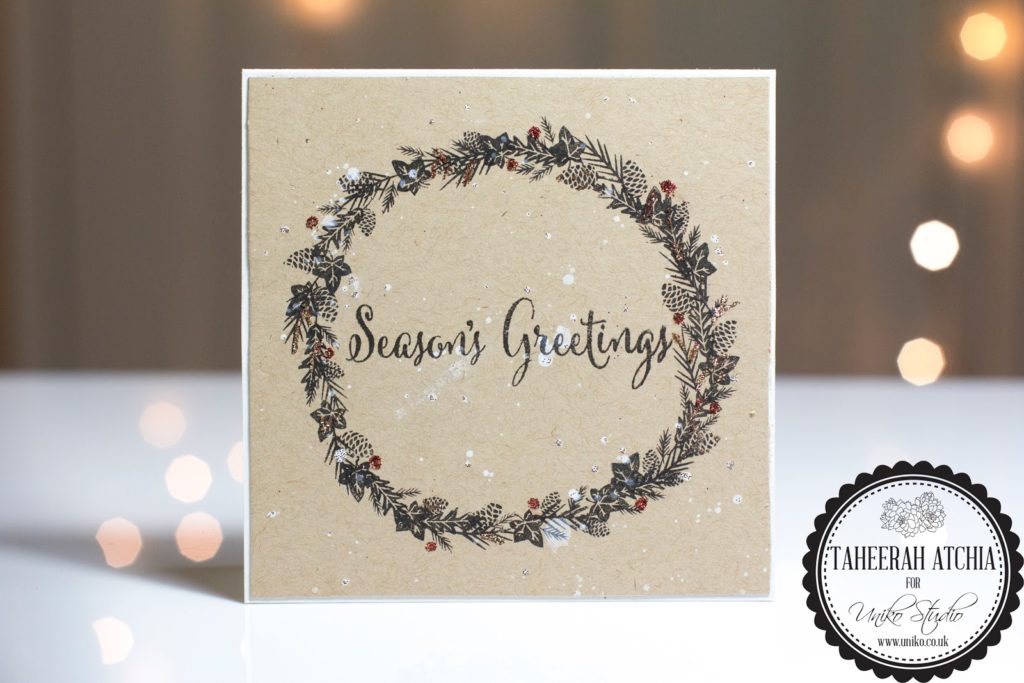 First up – a fun, rustic style card created with the Background Builders: Vines Winter Additions and Simply Said Christmas sets!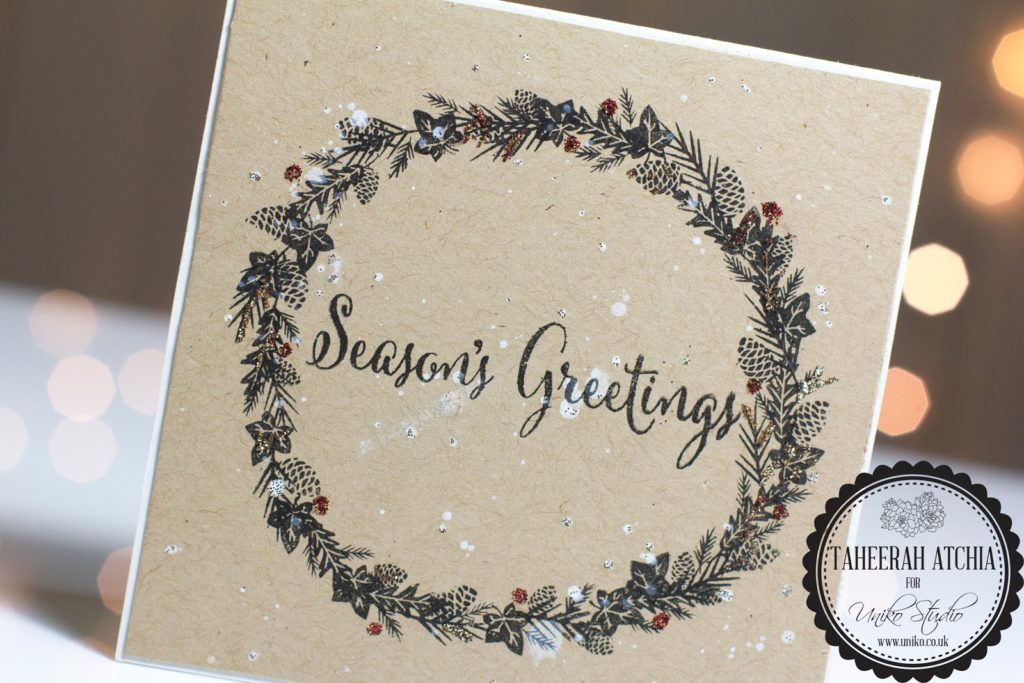 I built my wreath from a lot of the fun images from this set, using a lightly pencilled circle to guide the shaping. I added some glitter and white splatter for added interest!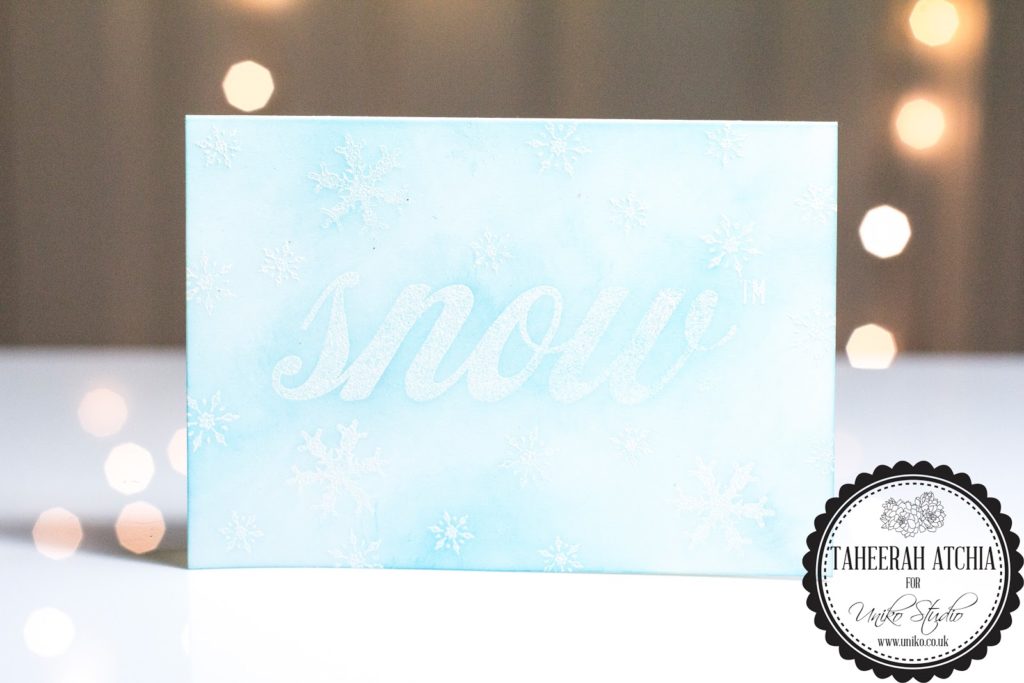 Next up, a fun wintry card featuring the BIG & Bold – Snow and Rustic Christmas sets! I heat embossed all the images in white then blended some Distress Inks over them and splattered with water mixed with a little Perfect Pearls.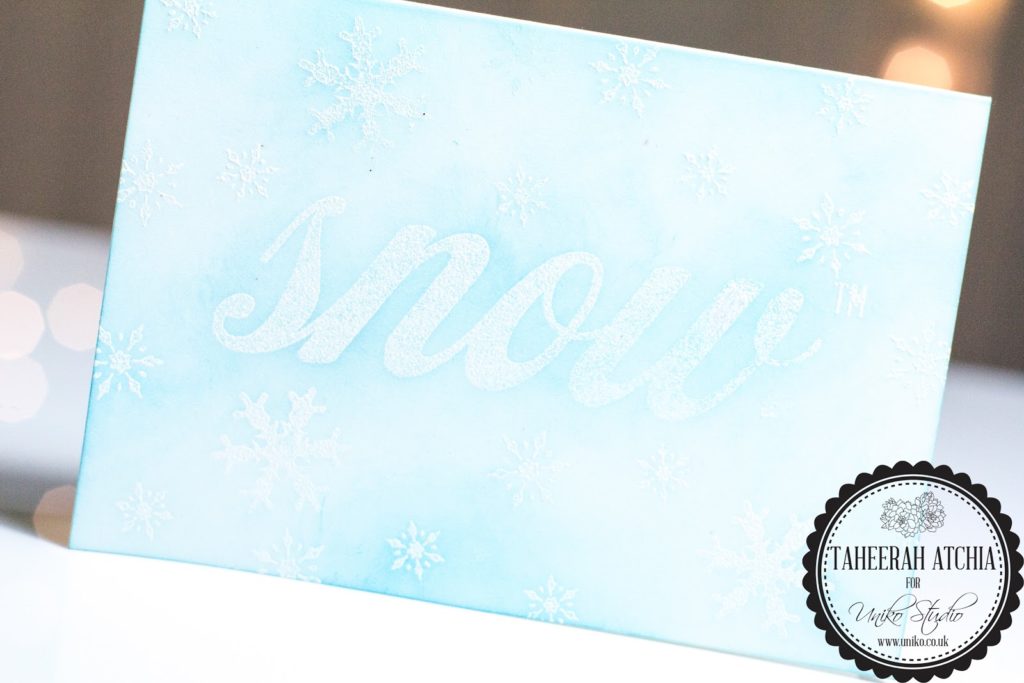 I loved selectively masking some of the letters from one of the sentiments from Rustic Christmas to create the fun 'TM' part of the sentiment!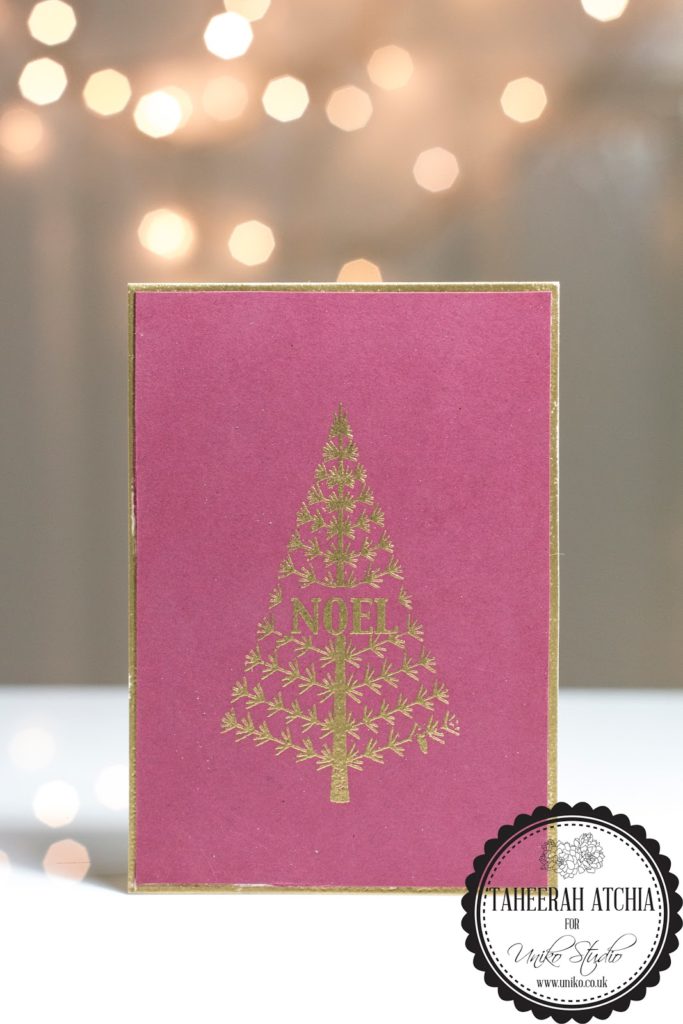 Finally, a very traditional card featuring Rustic Christmas and Simply Said Christmas!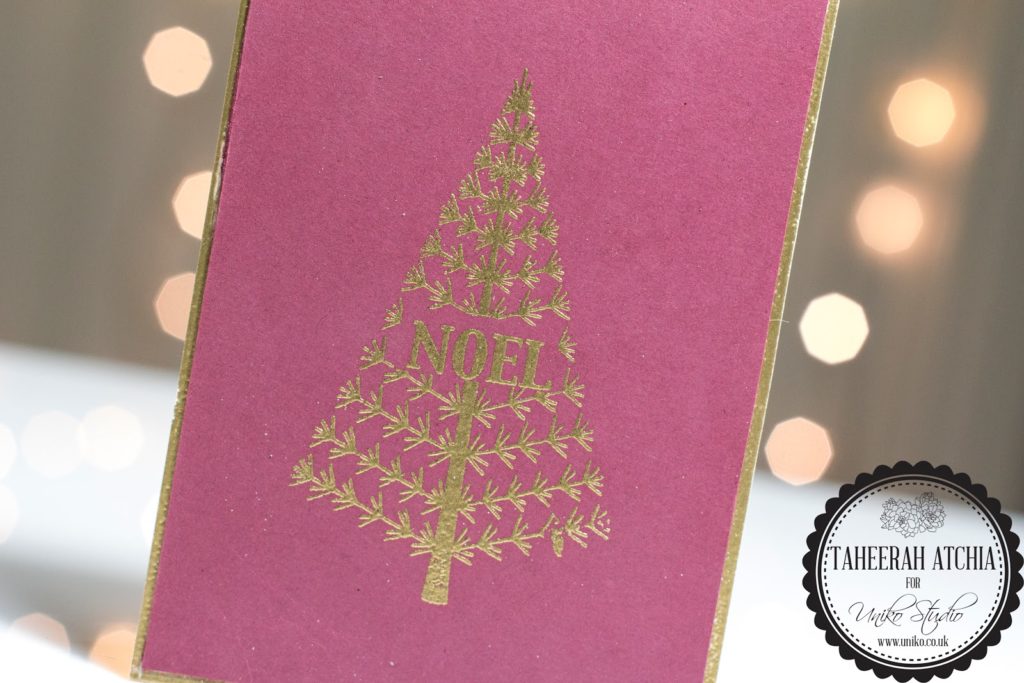 I masked off a rectangle in the centre of the tree before inking it up, then removed the tape and stamped leaving the rectangle in the middle, perfect to nestle the sentiment in! I also used the same WOW! Metallic Gold Rich Pale embossing powder to add the gold border to my card base before adhering my panel down! 
So are you ready to hop?! The DT has put on an amazing spread of creations and you simply must check them out!! Make sure you also head back to the Uniko blog where Bev is doing the full reveal of all the products in this month's release – you definitely want to see these beauties in their entirety!! And just as a reminder – all products from this release are now available at Uniko Studio – so run, don't walk! – over there to fill your baskets and own these sets for yourself!! – Make sure you comment on each of the blogs on your travels – there's an *awesome* prize giveaway in it for you!! *wink*
Just before you leave, I just wanted to mention that this is my last post as a member of the Uniko Studio Design Team. I've had a wonderful time on this team and loved working with all the products. I want to personally thank Bev for having me on the team and I will be cheering the company on from the sidelines as it will always hold a special place in my heart. I hope you've enjoyed seeing all my creations with Uniko products, and I'm sure I'll still post the odd card here and there featuring some favourite sets of mine. *wink* 
Please do leave some love before you head on your way – it always makes me smile! Thanks so much for joining me on this release – I do hope you'll pop back here very soon!
Rustic Season's Greetings Wreath Card
Snow(TM) Card
NOEL Tree Card