Hey everyone! Happy Tuesday!
It's time for another Runway Inspired Challenge! I so love creating for these!!
Here's the *awesome* inspiration image for this challenge:
WOWSERS!! Gold! And Black! And White! And STARS! Oh my!! Not only is this outfit totally striking but the photo itself and the staging has such an awesome comic book vibe to it too! Jen really does pick out the most awesome inspiration!!
Of course I was totally drawn to the colours and the stars!! Here's what I came up with: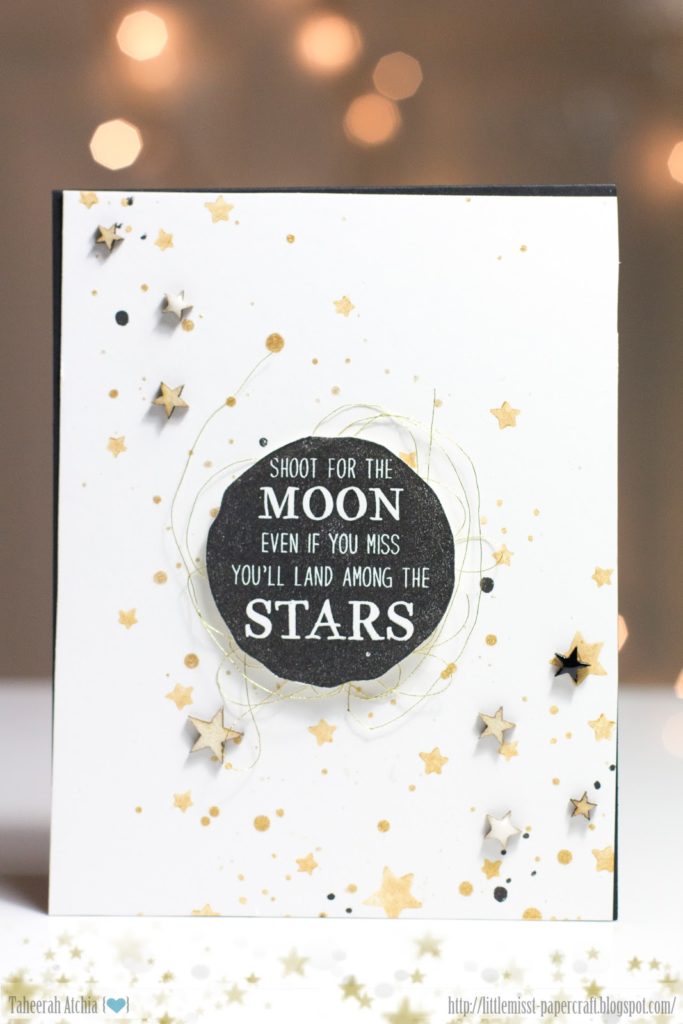 I love how this turned out!!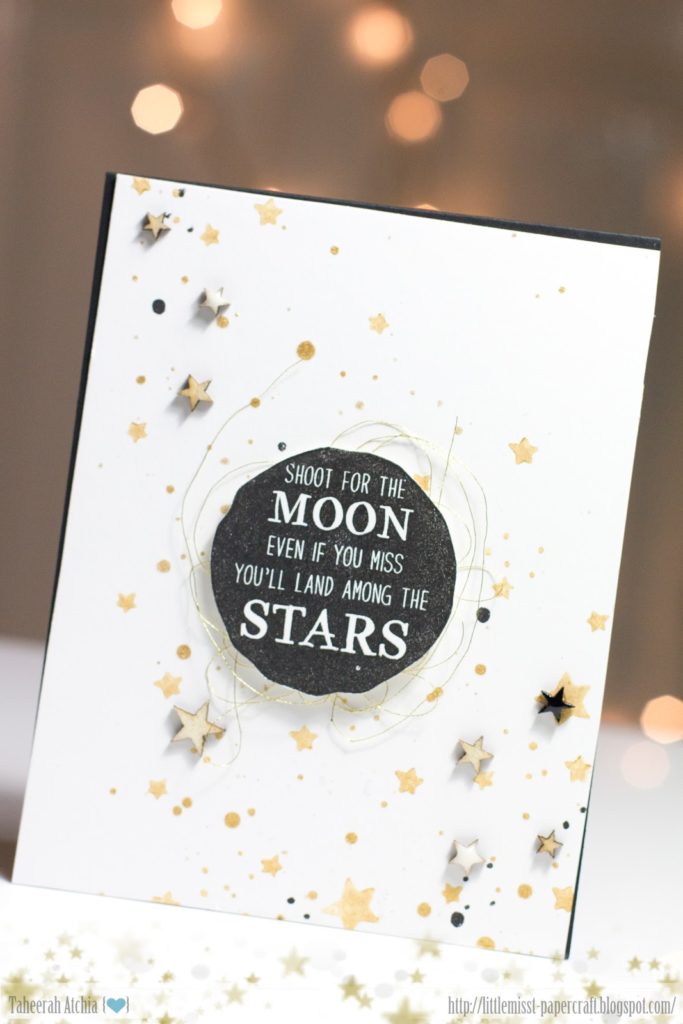 I started with a panel of Pure White cardstock and splattered it with Heidi Swapp Colour Shine Mist in Gold Lame. I then stamped it repeatedly with several of the star images from the awesome Starry Night stamp set from Waffleflower Crafts! They're our sponsor for this challenge and not only that but the stamps are designed by my awesomely talented friend Nina Yang!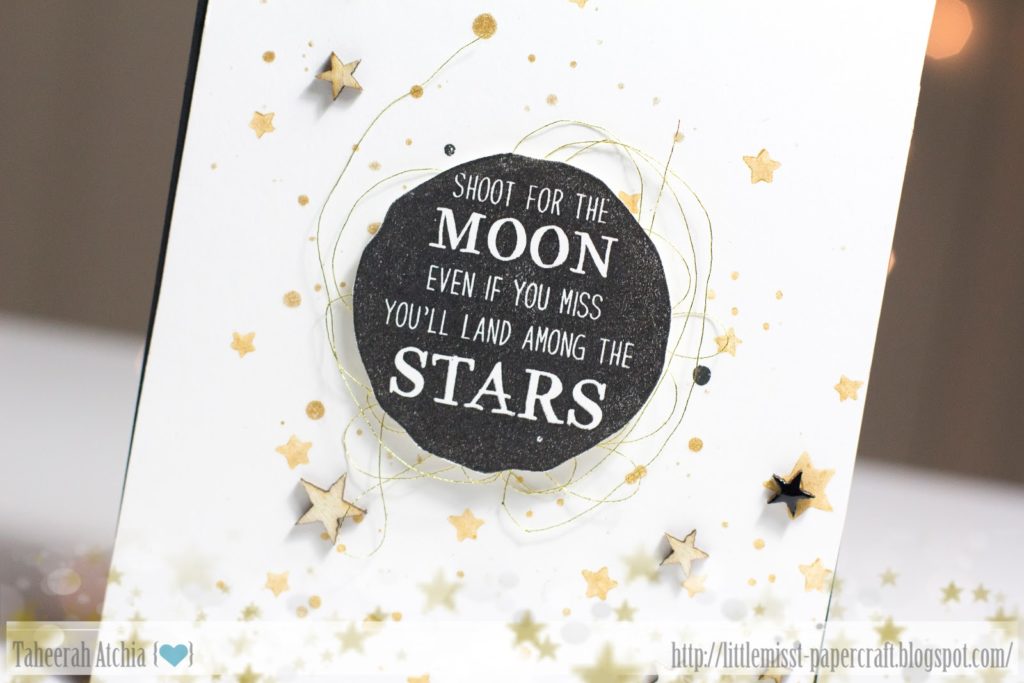 I've been meaning to place an order for this set in *forever*, but in the meantime I was lucky enough to be able to borrow it from my uber-talented and fellow Runway Inspired Challenge team-mate, Aga!! 🙂 I stamped the stars using Gold Delicata ink.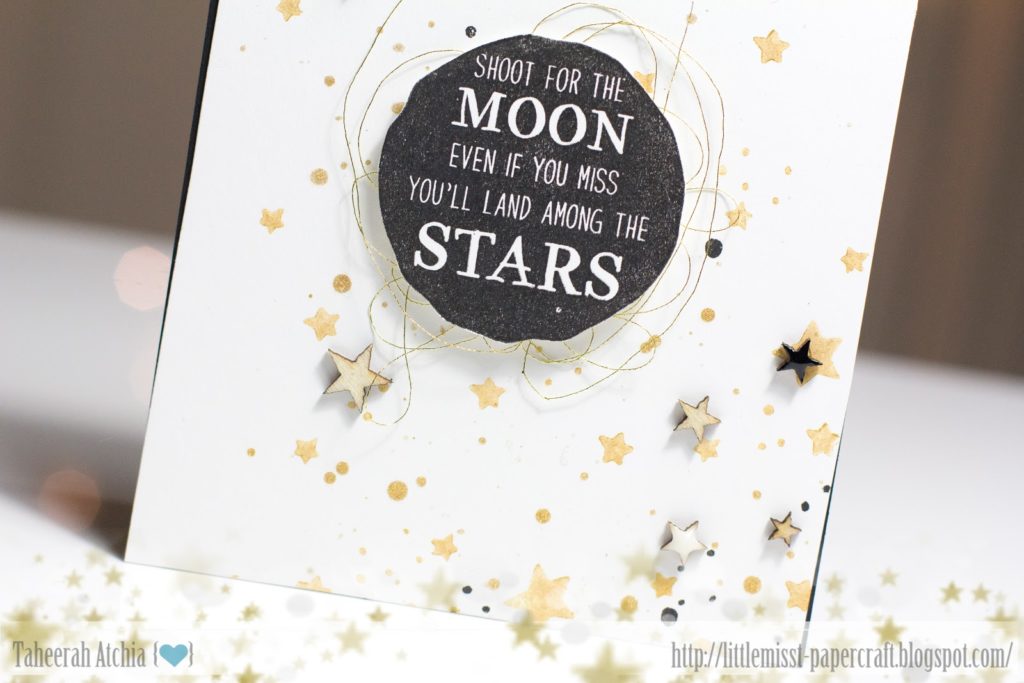 I stamped the moon onto a separate piece of cardstock using Versafine Onyx Black ink and adhered it in place over some gold thread using Pinflair Glue Gel. I adhered some Studio Calico Wood Veneer stars, some coated with Enamel Accents, before adhering my panel to my True Black card base and calling it done!
So anyway, now I'm all done squealing and monkey clapping with excitement and all the rest of it, you definitely want to check out what the rest of the DT have come up with!!
Thanks so much for joining me today and sharing in my excitement!! I would love it if you left some love before you went on your way!
Supplies