Hey everyone!
Happy Monday! I know, I know, Mondays are tough. We all need a little tonic to help us get through the day. Luckily there's a new challenge in town to help us do just that – the Cure For The Monday Blues Challenge!!
This is a challenge which I've created myself, yay me! Every Monday I will bring you a photo inspiration challenge, with images that focus on lifting us out of those Monday doldrums and all inspired to create!! I'll be asking you to play along as well and linking up your creations! At the end of each week I'll pick a Top 3 who'll be my Cures For The Monday Blues and receive a special badge to add to your blog!!
Before we get to this week's challenge I want to thank all of you that submitted entries for the last challenge. They were all truly beautiful entries and you did not make my life easy when choosing the winners!! I really wanted to pick you all!! Here are my Top 3 Cures For The Monday Blues:
Winners please contact me to be sent your challenge winner's badges!
I have to say, it is getting harder and harder to pick winners each week! Seriously! I almost go 'aaaaaaaaaaahh!' when narrowing it down to my Top 3!! There were about 5 or 6 people who I really wanted to pick as winners this week – so please do keep playing and trying if you haven't won yet! It was too close to call this week!!
So are you excited to get this week's challenge under way?! Let's see what's up for this week's challenge: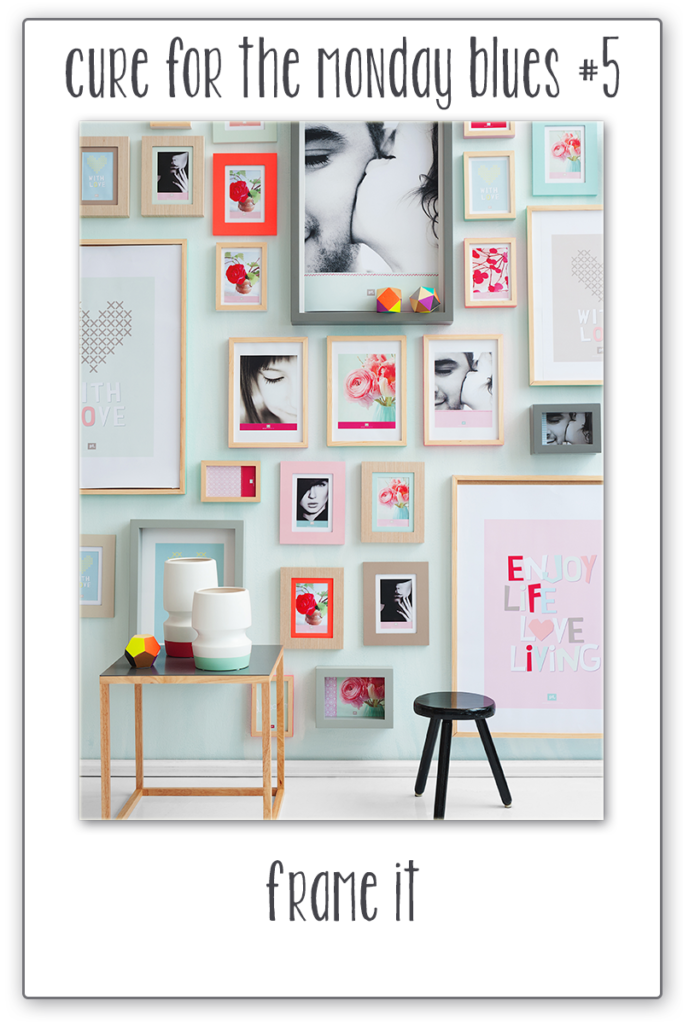 From the serene colours to the multiple sized frames and the repeating of images – I just love this! It is so so versatile!! There are so many possible interpretations of this inspiration!!
Because this image is jam-packed with possible ideas, I took a little while before I settled on my design. Once the idea came though I ran with it and knew exactly what I was going to create: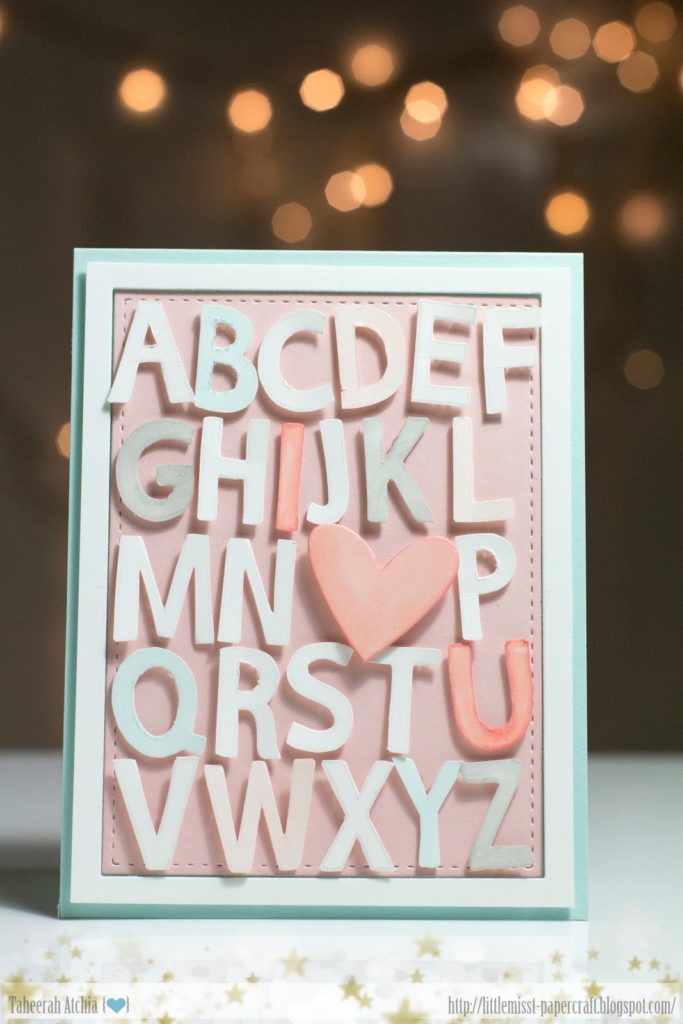 I love how this turned out!! And it may look simple, but there was a lot of work that went into it!!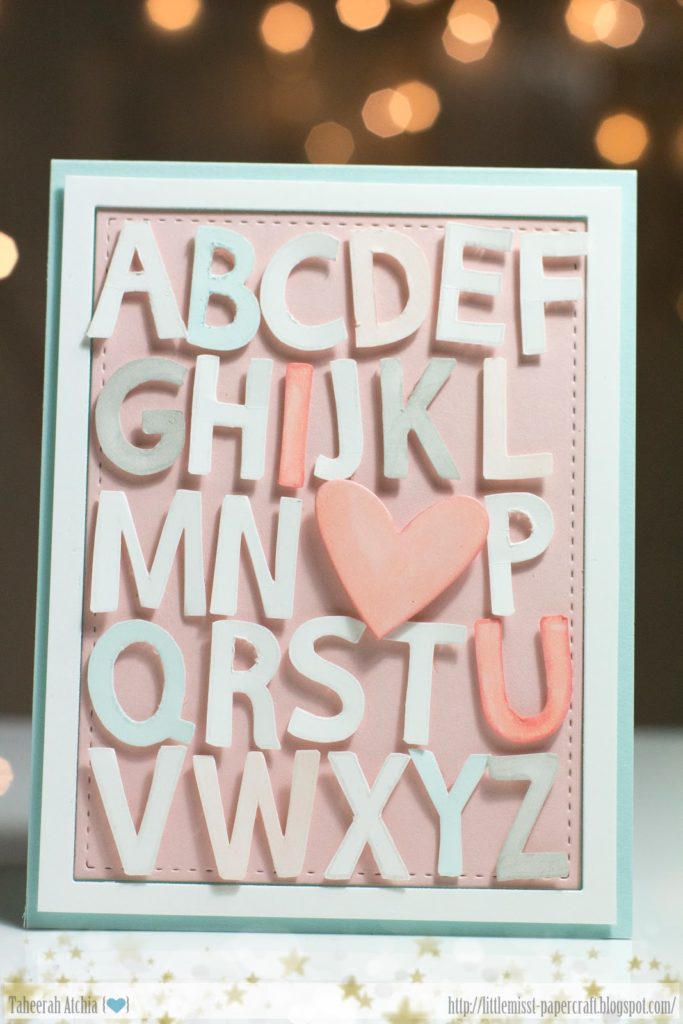 I started with a panel of Pure White cardstock and stamped the letters from Lawn Fawn's Quinn's Capital ABCs set using Soft Stone ink, which I had stamped off once to give a paler result. I then trimmed out all the letters, including the gaps in the centres, phew! I replaced the 'O' with a heart which was die cut using the Lawn Fawn Hearts dies. So cute!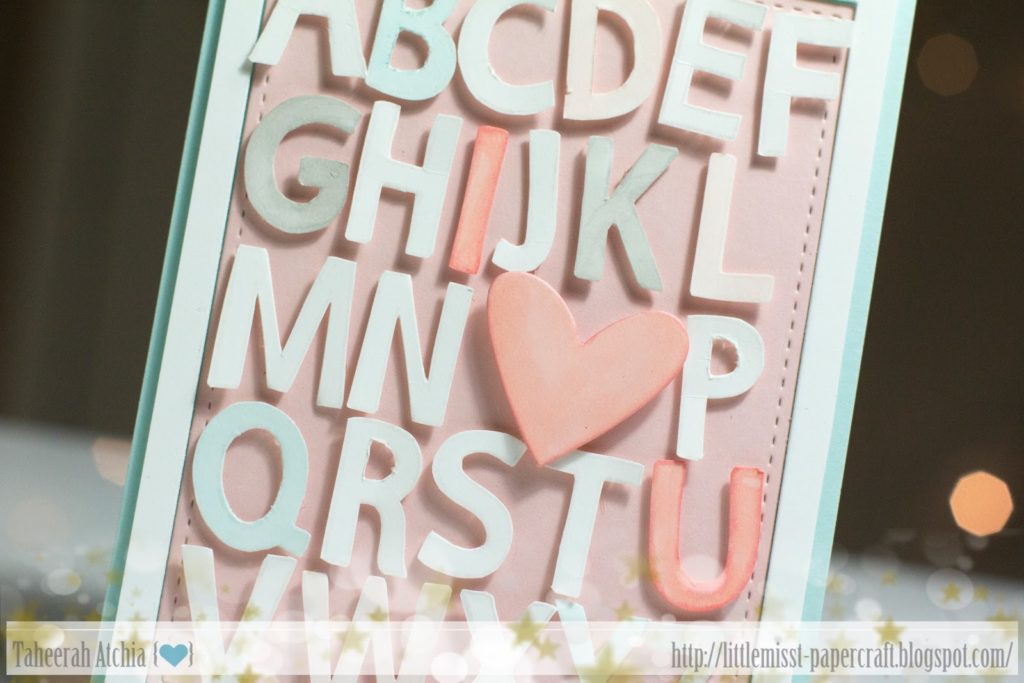 I used an assortment of Copic Markers to colour in some of the letters, emphasising the 'I' and the 'U' with a darker pink. I then set about preparing my card base.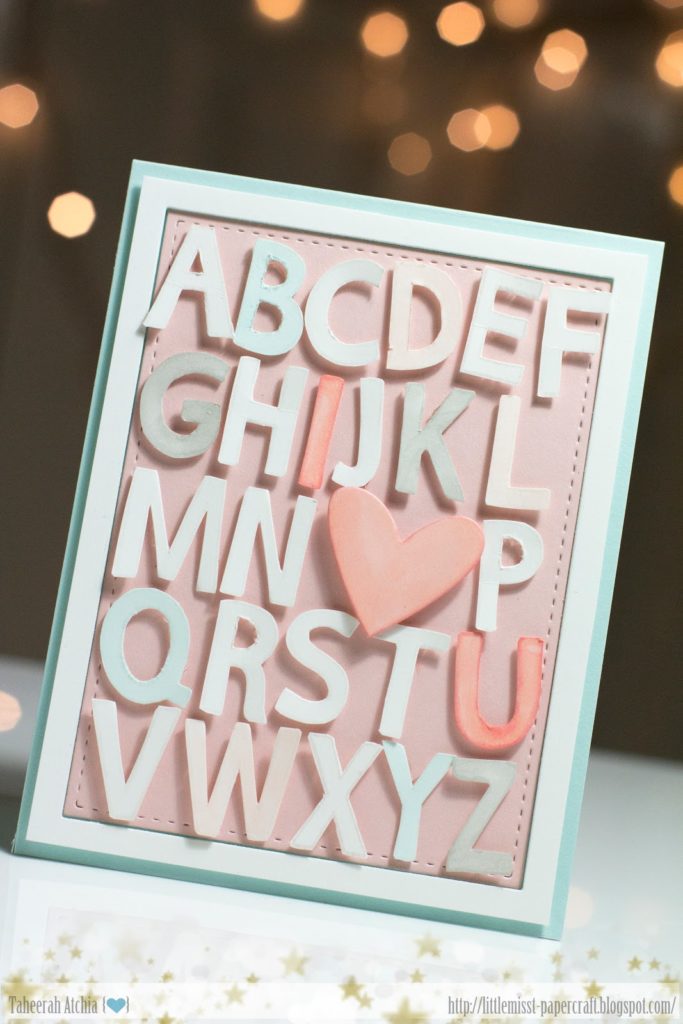 I used the Simon Says Stamp Sea Glass cardstock as a base, then added a mat of Sweet Blush cardstock cut using the Mama Elephant Femme Frames dies. I added a frame of Pure White cardstock, adhering to the base with Pinflair Glue Gel to give it some height above the pink mat.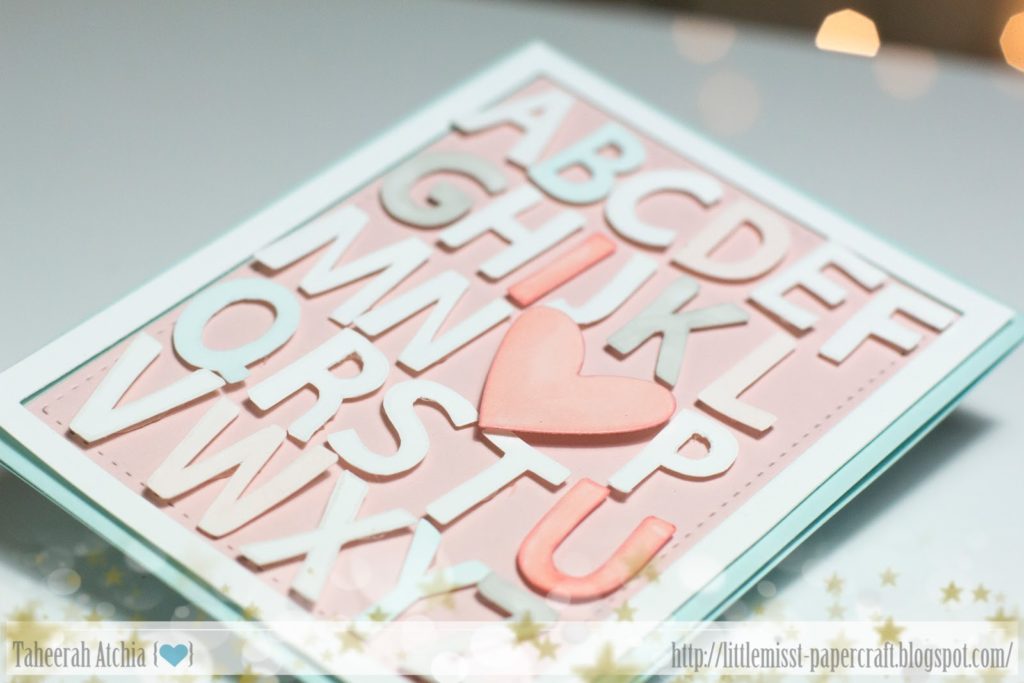 Finally I adhered all those letters in place using Pinflair Glue Gel and I was done! Phew! A lot of work but I *so* love the end result!!
So now it's your turn to cure the Monday Blues! Here's how to participate in the challenge!
The Rules
Create a brand new project using the photo inspiration
Post on your blog or to an online photo album. Ensure you link up to this challenge post in your blog post and include the inspiration photo
If it is not obvious how the image inspired you then please explain your process in your post
Link up your creations to this post using the Inlinkz below. Please use the link to your actual post rather than the link to your blog
You can enter as many times as you like!
The deadline for linking submissions is Sunday 23rd February at 9pm GMT/4pm EST
So are you ready to play?! I can't wait to see your creations!!
I'll be back again soon with something new! Thanks so much for stopping by – I would love it if you left some love before you went on your way! And I would love some feedback on the challenge itself!!
document.write(");