Hey everyone! How are you today?!
Last time I'll be reminding you of this! Today is the FINAL day to comment on the Made With Love Blog Hop! Have you got your comment in yet? Make sure you do to have a chance of winning some amazing crafting goodies! Just click here to get started, but you only have until 23:59EST to do so!!
So today I'm bringing you another card I made for my brother. Aww. 🙂
I recently helped him to redesign his bedroom and so I wanted to create a little piece of 'art' he could display that went with his new room colours: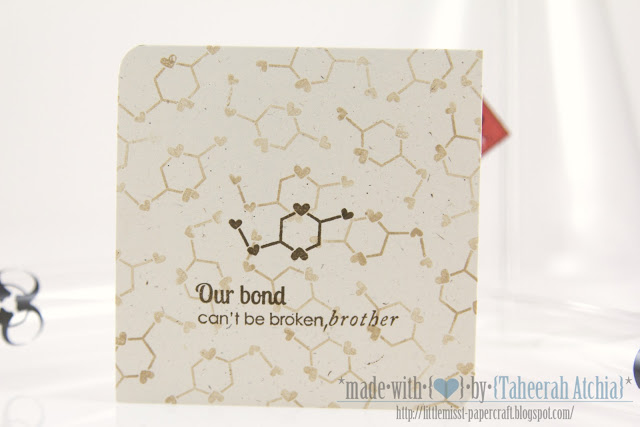 Sweet huh?! The Love Potion set isn't just good for Valentine's cards!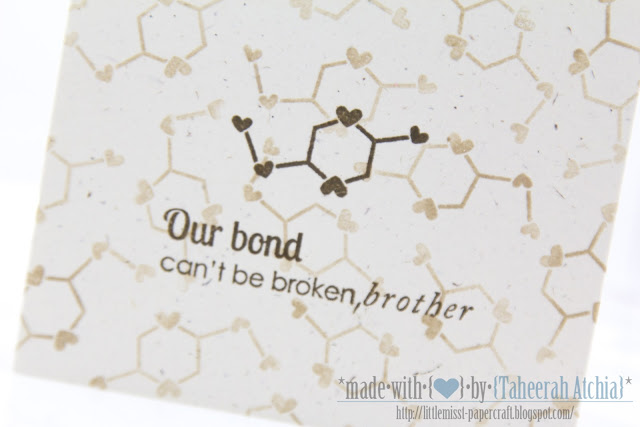 I started with a Rustic Cream card base and stamped it with the molecule for Love Potion using Kraft ink. I rounded two corners then stamped the molecule again using SU! Soft Suede ink.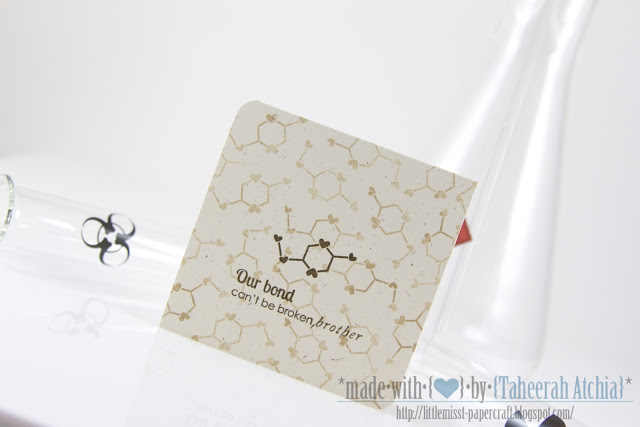 The sentiment is made from Love Potion and Masculine Motifs. I stamped both using Soft Suede ink, then added a 'comma' by stamping just a tiny part of the 'brother' sentiment again. Quick and simple – I hope he'll like it!!
ETA: as this card uses more than one font, I am also entering it into the latest A Passion for Papertrey Challenge!
Short and sweet from me today! I do hope you'll be back again tomorrow though! Thanks so much for stopping by – I'd love it if you left some love before you got on with your day! 🙂