Hi everyone – happy Saturday!
I've got a quick and simple card to share with you then I've got to get back to whipping up some more cards, lol!
So, you know when you get inspiration from household objects? Well, I seem to be getting inspiration from the strangest things. Take this, for example. I received a blu-ray home cinema system from my Dad for my birthday (um, my Dad ROCKS, just so you know) and while I was unpacking and setting it up I had to cut off those plastic strips they use to hold things together. I thought 'hey, I can save those – they'll be great on a card!'.
And great they are indeed: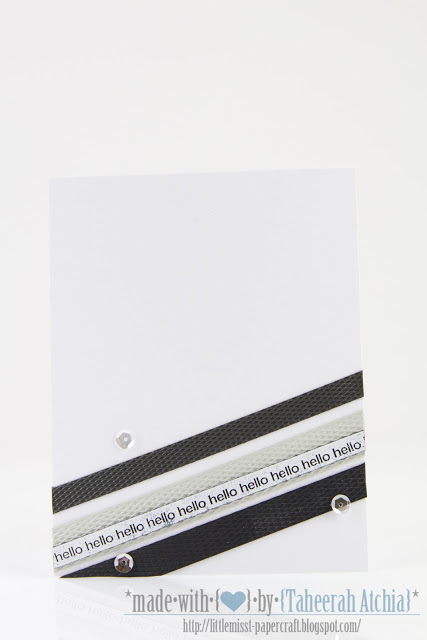 Fun huh?! I still have quite a bit left over to use again too!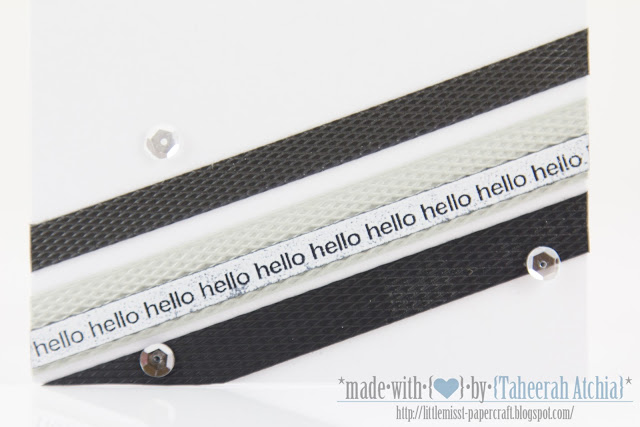 I started with a Stamper's Select White card base and adhered the plastic strips using Scor-Tape. I then took the hello strip from Neat & Tangled's On The Strip set and stamped it onto some True Black cardstock using Versamark ink. I heat embossed it with WOW! Super Fine White embossing powder and adhered that on top of one of the strips.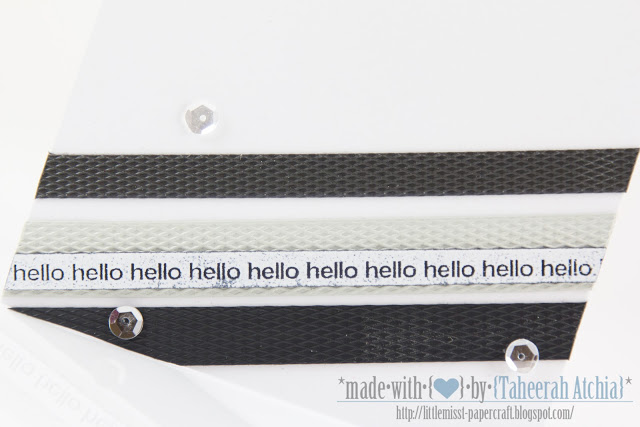 All that was needed to finish off were a few sequins, adhered in place with Pinflair Glue Gel and I was done!
ETA: thanks to a friendly alert from a commenter, I am also entering this card into the latest CASE Study Challenge (#129)!
Right, I'm afraid I'm going to have to love you and leave you! I'd love to know what you think of this card though before you go. Thanks so much for stopping by!!