Hey everyone! How are you all today on this fine Tuesday?
I'm popping in to show you a card I created for Gel-à-Tins. None of their stamps on this today but I am using their *awesome* Gelly Gem roll-ups! These are a sheet of bling all woven together – such a great idea! You can cut off and use individual gems, or you can use a strip, like I've done today: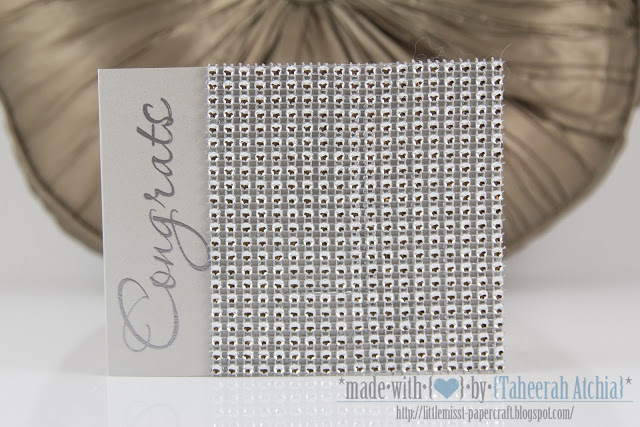 Colour me sparkled!! I think this all-silver card would be perfect for a Silver Anniversary!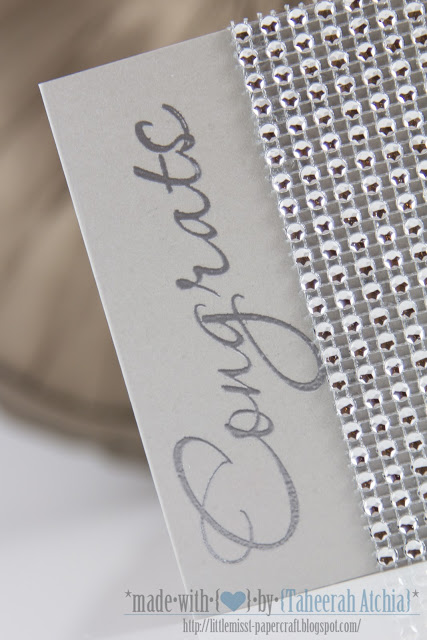 I started with a Sterling Silver card base and stamped the sentiment from Think Big Favourites #5 using Versamark ink. I then heat embossed with WOW! Metallic Silver Super Fine embossing powder.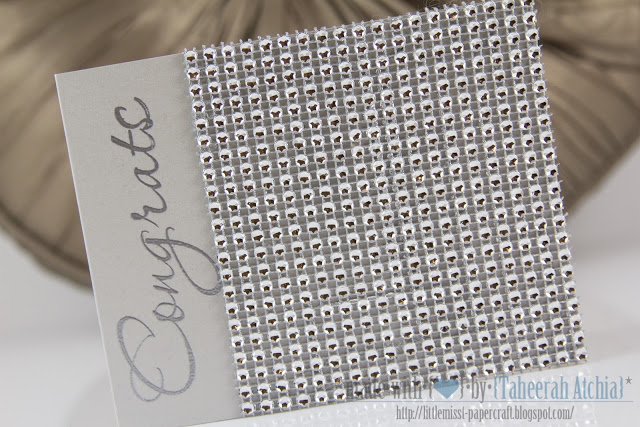 All that I needed to do then was to adhere my strip of gems! I did this with a little Pinflair Glue Gel on the backs of some of the rows. No need to glue the whole thing down, just the edges will do!
Well, I am still trying to busily create lots behind the scenes to share with you! So I'd better get back to it! Thanks so much for stopping by – I'd love a little comment before you leave, if you would be so kind! 🙂