Hey everyone!!
Well, it's been a month exactly since I last posted! Life's just been far too crazy to create much. But with the latest Papertrey Ink Blog Hop I just had to take part!!
This month's hope was based on an inspiration photo. Here's Nichole to set the challenge:
"We thought we would start a short inspirational series with the Blog Hops for the next few months as a fun way to spice things up! This month we are providing you with a beautiful photo to help trigger some creative ideas with color! This inspirational photo is just dreamy and it's the perfect thing to give you a creative jumpstart that will lead to nothing but fabulous results! We look forward to seeing everyone's interpretations using this inspiration!"
And here is the gorgeous inspiration photo she chose: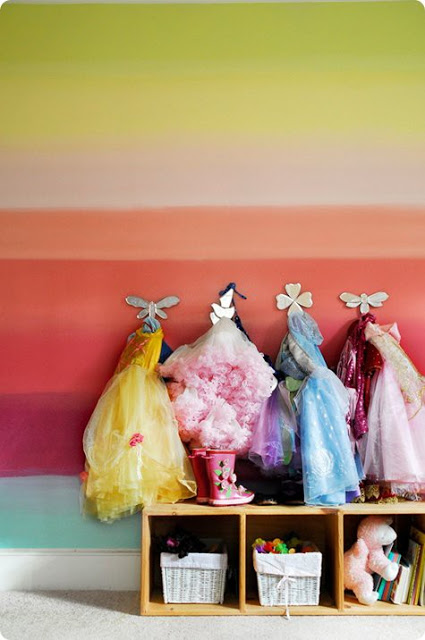 How pretty is that?!!
For my card I decided to focus mainly on the gorgeous rainbow of colour, the softness of the image, and the little cubby holes. Here's what I came up with: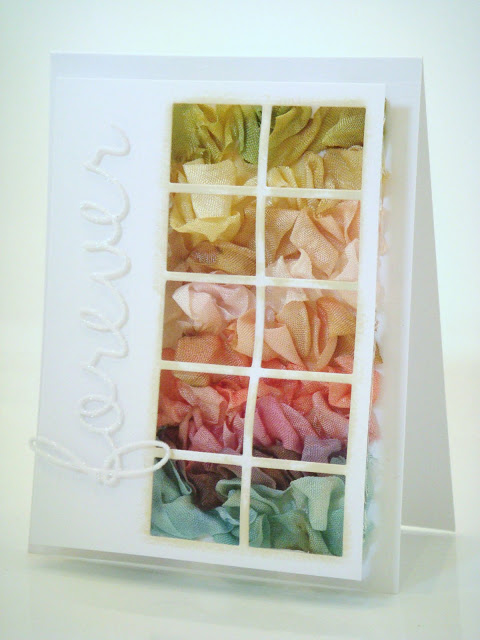 I'm just so thrilled with how this turned out! And I'm starting to fall in love with white. Whereas before it was just far too cold and clinical, now it's starting to grow on me!!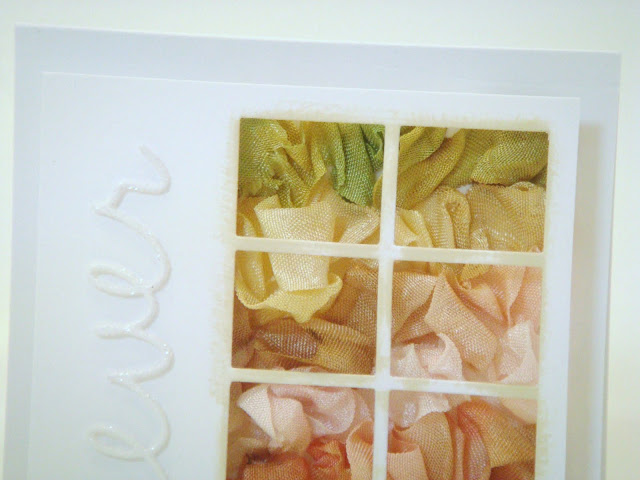 I started with a Stamper's Select White card base and adhered some wide strips of Scor Tape to one side. I then stuck down a rainbow of wrinkly ribbons. I decided to use wrinkly ribbon to represent the ruffles in one of the dresses in the picture. So thrilled with this design detail!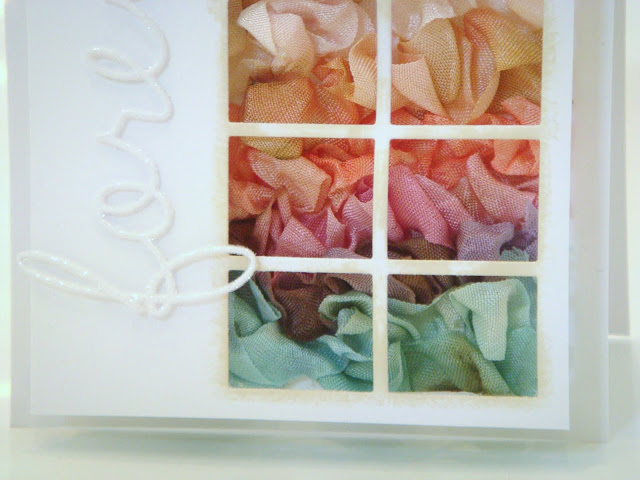 I then cut another panel of Stamper's Select White cardstock. I used the Alpha-Blocks die to cut the series of windows, overlapping the third window in the cardstock so I could get 5 windows, evenly spaced. I gently inked the edges of the cuts with VintageTouch Chamomile ink (the only ink on this card, gasp!!).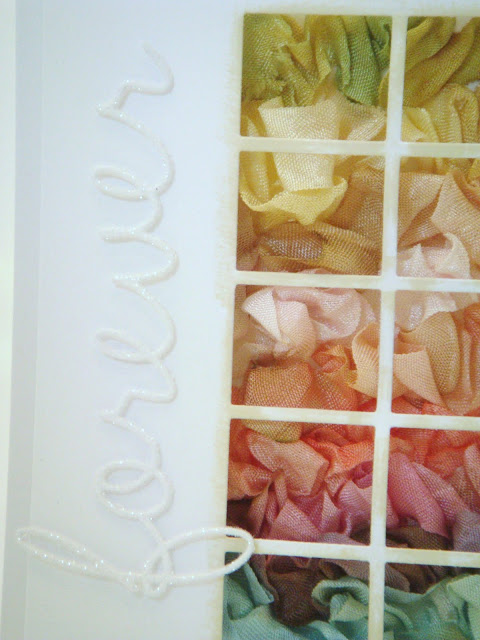 I adhered the panel to the base using lashings of Pinflair Glue Gel. I then die-cut the word 'forever' using the Wonderful Words die, sprayed it with spray adhesive then coated with Martha Stewart Crystal Fine glitter. I used tiny amounts of Pinflair to adhere this to the panel, with just a little depth off the panel.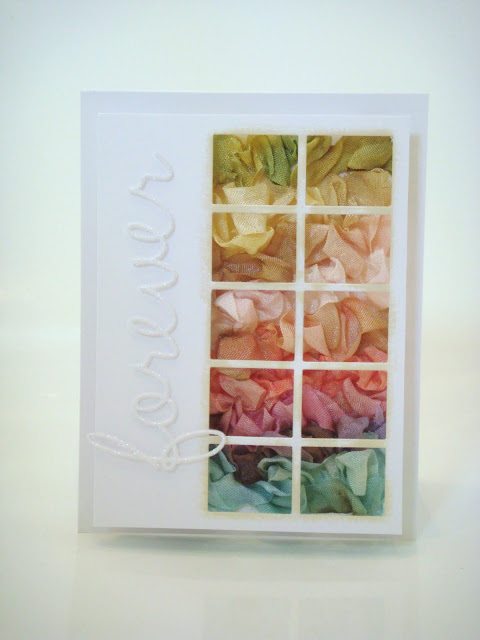 And that's it! I'd love to know what you think of this card! Happy Hopping, I can't wait to see what you've all created!!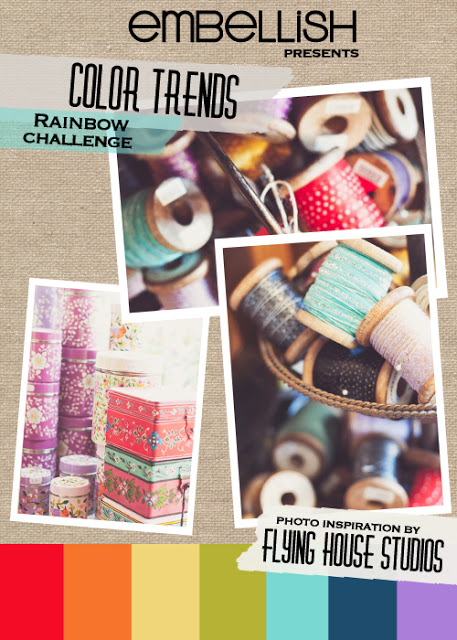 Stop over and check it out!!