Hi everyone, Happy Sunday, Happy April Fool's Day, and Happy Easter!
I thoroughly love the look of high-end stationery. From premium notecards to wedding invitations, modern stationery really does convey an opulence in a sometimes surprising way.
High-end stationery is one of my favourite looks to recreate in card form, and one of the best sources of modern designs is Flora And Fauna. In fact I love pretty much everything they design, floral or not! But from the newest release this year it was definitely the Live Life Wildflowers stamp set that caught my eye the most: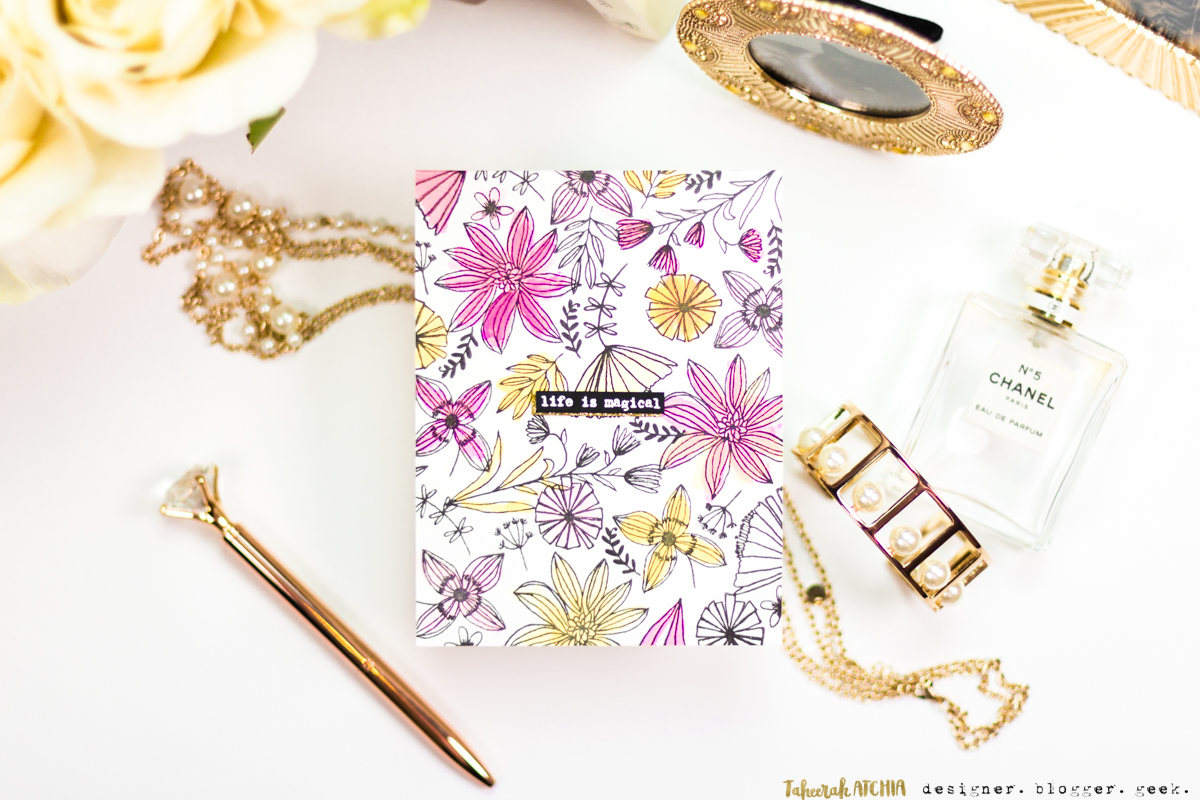 I love how fancy this looks! Very high-end, modern, and quirky!
I stamped my pattern to create the card background using several different stamps from the Live Life Wildflowers set using Versafine ink, and then watercolouring some of the blooms in a rough/loose style using — what else? — my Catherine Pooler inks! I love the bold, bright colours from the Party Collection that I used here – they remind me of a warm sunny day, perhaps even with a Summer Californian vibe!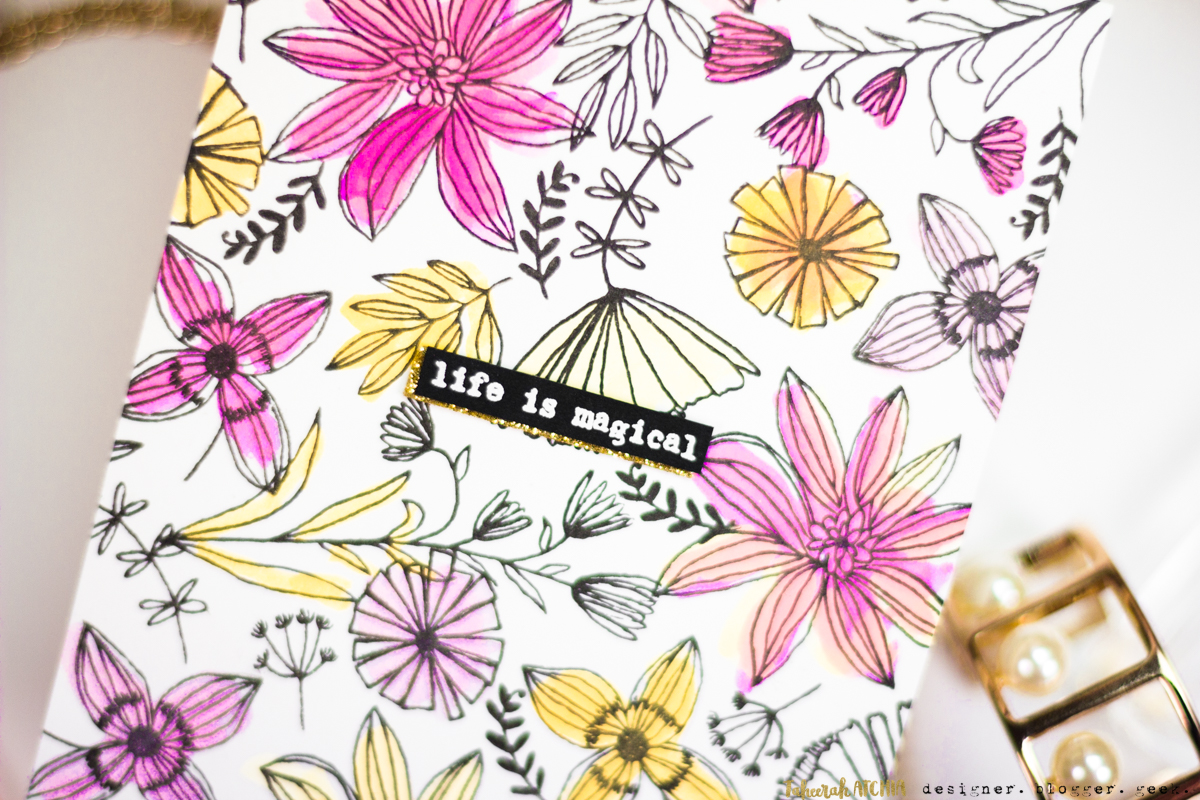 I stamped the sentiment from the Unicorn Magic stamp set onto some black cardstock and heat embossed it with white embossing powder. The little added trim of gold glitter cardstock really helps add a designer touch!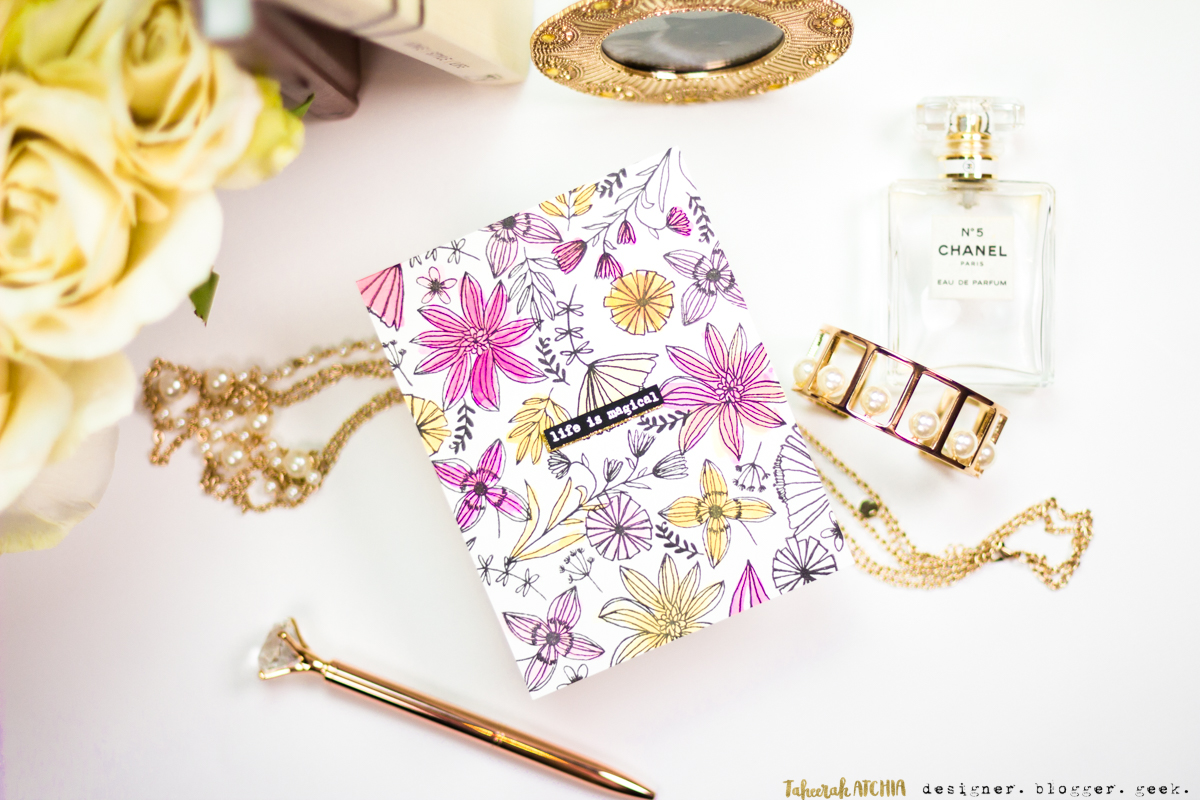 As you might be able to tell I'm trying to be a bit more active on my blog. Finding a work-life balance has been hard recently and I had to unfortunately let something slide, so it was blogging that suffered. I'm hoping to correct that a little at a time so you don't only see giveaways and blog hops here. *wink*
I'd love to hear your thoughts and hear about what your Sunday plans are. We're off to a Maker's Market to hopefully pick up some delicious handmade food and maybe a trinket or two too!
Thanks for stopping by!
Supplies