Hi everyone, happy Saturday!
I'm interrupting your Advent Calendar Extravaganza schedule to bring you a special post!
I think you can tell by now that Christmas is without a doubt my favourite holiday to create cards for. I've truly loved every single project I've put together that has a Christmas theme – whether it's for Advent Calendar Extravaganza, Design Team work, or Guest Design work – or even simply for fun! Creating for Christmas brings me so much joy, and I really enjoy mixing it up in terms of styles, and it feels a bit like anything goes – colours, techniques, traditional, modern, funky, vintage, cute, religious… the possibilities feel as endless as the magical feel of the season.
Working with products from my favourite companies is also something I love doing even more so at Christmas. I especially love playing with new goodies but finding different ways to use them, stretching my supplies and creating something others haven't, thanks to a few clever techniques.
Today's projects are a perfect example of doing something a bit different with some products (in this case, dies). It also has given me the opportunity to team up, once again, with one of my favourite companies – Ellen Hutson, who very kindly and generously offered me an opportunity to Guest Design for them this month! The result is a fun duo full of glitz, Scandinavian charm, and a clever technique thrown in for good measure too…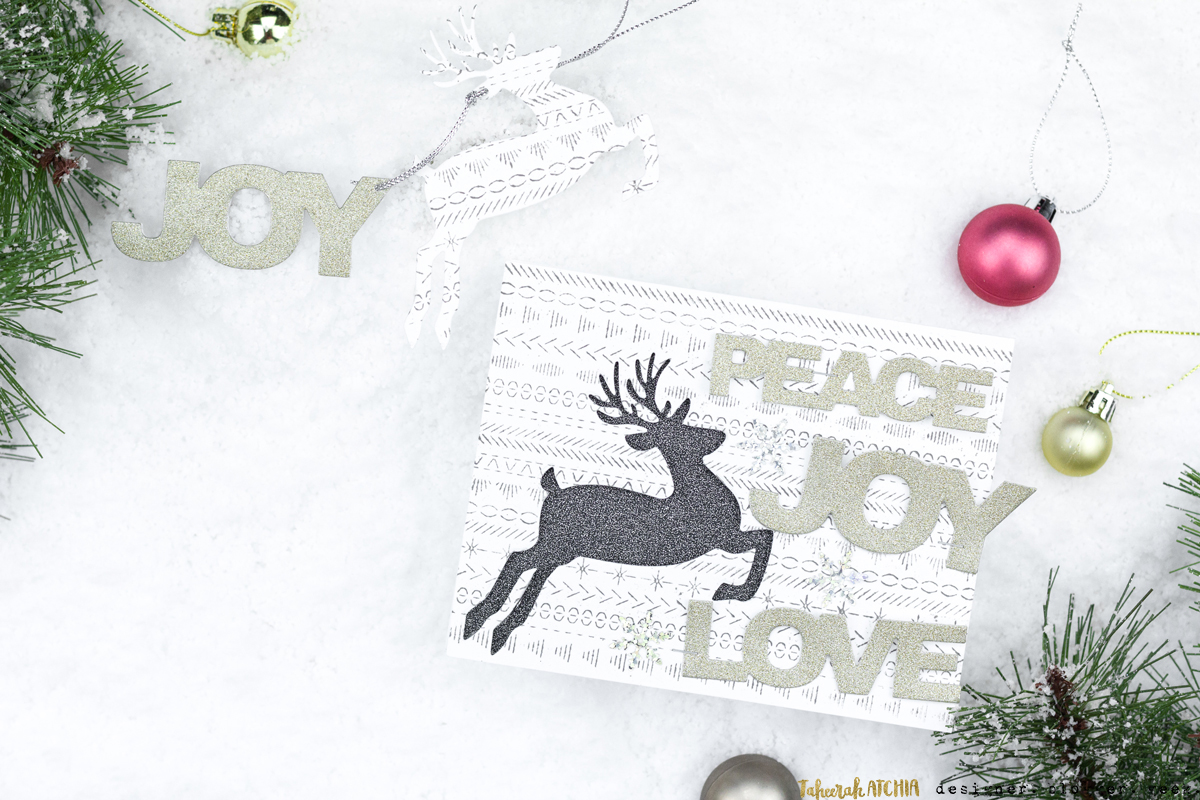 This is just one shot of this project – you can find many more images, close-ups and a full step-by-step description of how I made them over at the Ellen Hutson CLASSroom blog (squeal!), where I'm guesting today! I'd truly appreciate you hopping over there and taking a look! See you there!
Giveaway
Ellen Hutson have very generously offered a $25 gift certificate for me to give away – and there's a matching one on the CLASSroom blog too, so that's $50 up for grabs!!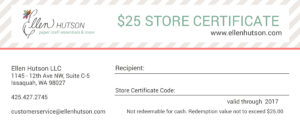 Simply leave a comment on this post for a chance to win!! You have until 23:59EST on 31st December to enter, and I'll draw a winner shortly after that. Good luck!!
Supplies