Hey everyone! Happy Tuesday!
It's time for another Runway Inspired Challenge! I so love creating for these!!
Here's the *awesome* inspiration image for this challenge: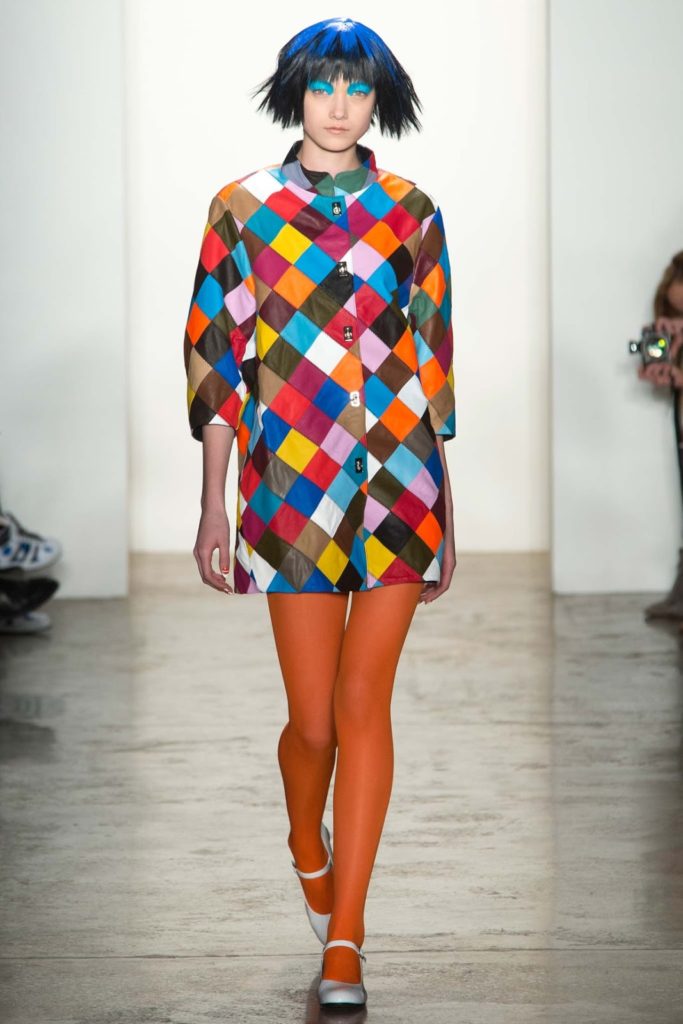 That pattern is *seriously* amazing!! Love it!!
Here's what I came up with: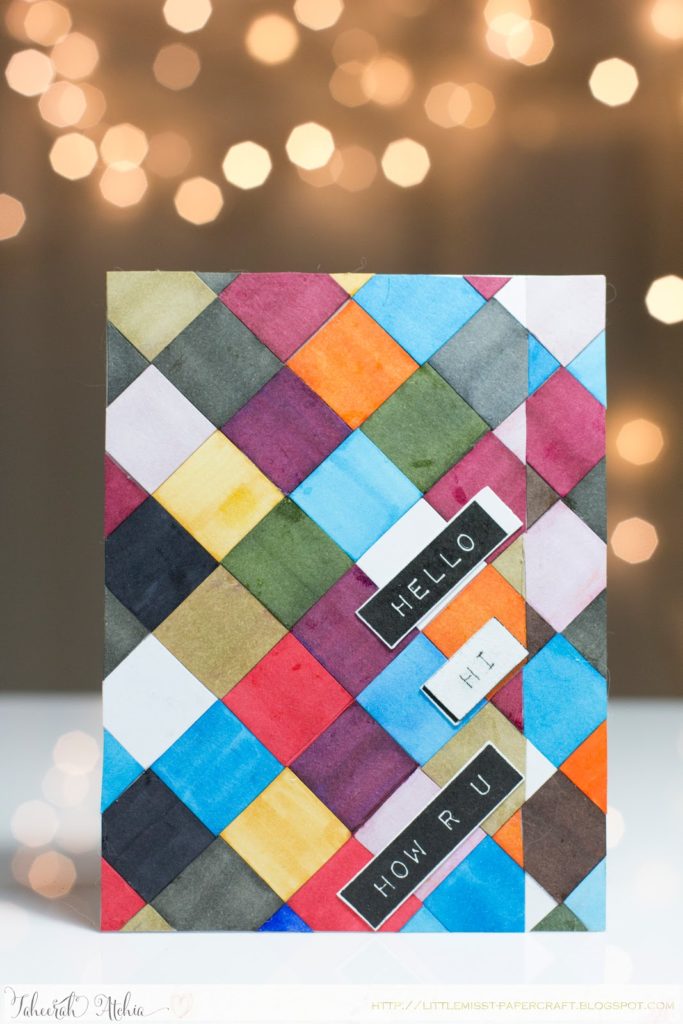 I could not be more thrilled with how this turned out!! It may be a very literal approach but don't let that fool you in terms of the effort it took!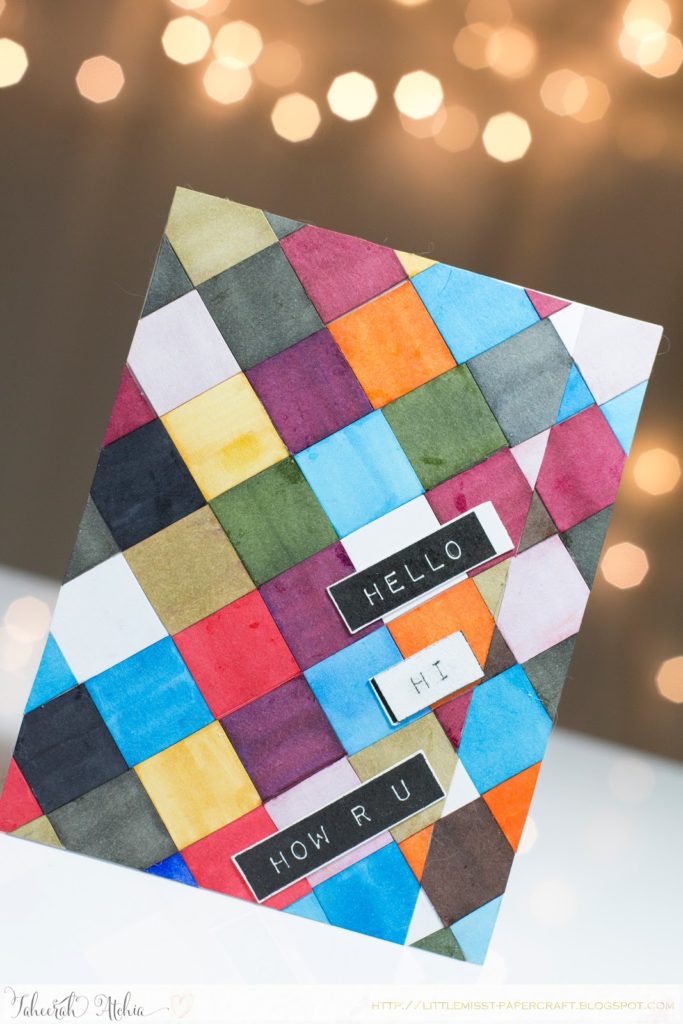 I started by cutting a piece of Stamper's Select White cardstock into 3/4″ squares – and that's a lot of squares! I studied the dress carefully and picked out the colours of the squares on part of it, then coloured the squares with Copic Markers to match!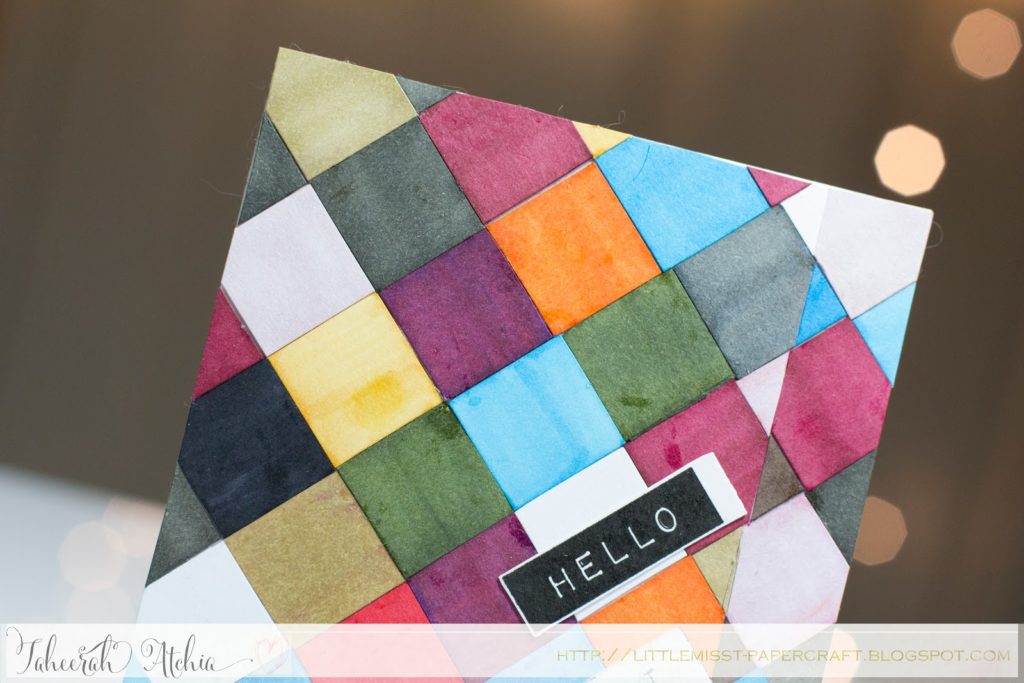 I then spread some Pinflair Glue Gel all over another piece of cardstock and adhered all the squares in place. I used Pinflair because it has a longer 'open' time so I could adjust the positions of the squares if need be. I was particularly interested in where the top buttoned up as the squares were chopped and different colours were against each other, so I mimicked this on my panel too, trimming the squares and lining them up to match!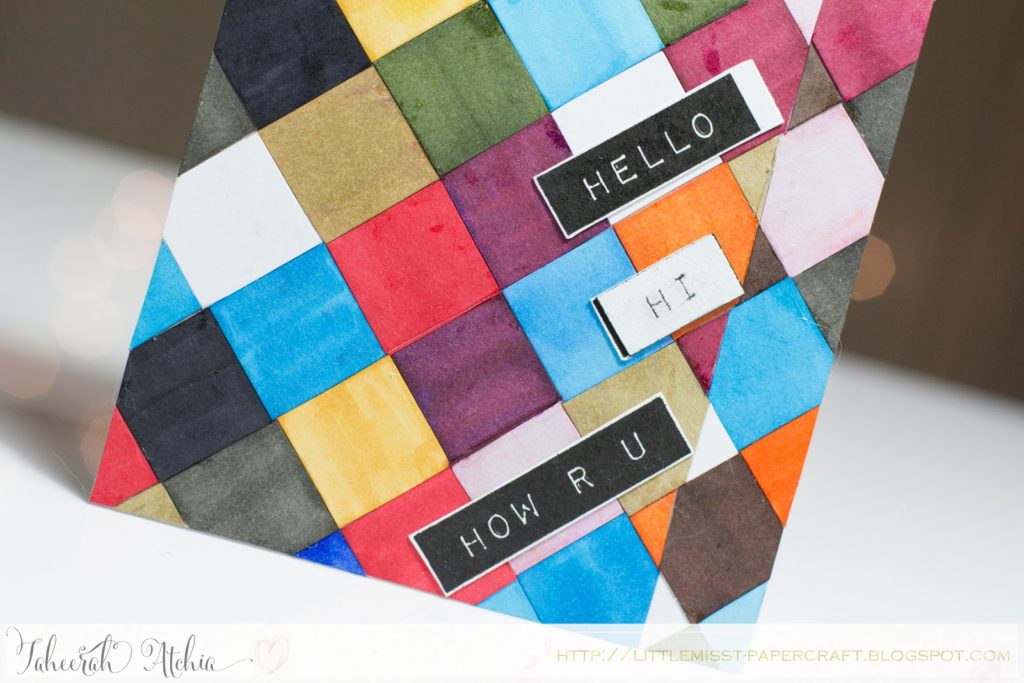 I broke out Altenew's Label Love set for the sentiments. stamping two with Versafine Onyx Black ink and the third with Versamark, heat embossing it with WOW! Opaque Bright White embossing powder then using a tool to 'push' some Versafine into the letters to make them black! I adhered them all in place at an angle to complete the look!
So anyway, now I'm all done squealing and monkey clapping with excitement and all the rest of it, you definitely want to check out what the rest of the DT have come up with!!
Aga | Jennifer | Gayatri | Karolyn | Kristen | Lindsay | Mayuri | Tasnim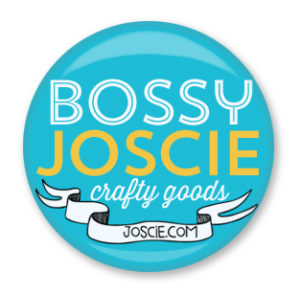 Our sponsor this week is 
Bossy Joscie
 so be sure to enter to be in with a chance of an awesome prize!
Thanks so much for joining me today and sharing in my excitement!! I would love it if you left some love before you went on your way!
Supplies