Hey everyone! Happy Sunday!
I'm just popping in to share a crafting video!! Yes, you read correctly – I finally got around to creating a video!!
It didn't go off without a hitch (I've since learned that D-SLRs will only record videos up to a certain length then stop, so the last few minutes are missing. Ah the things you wish people told you before you started, lol!). But I'm still sharing it and if there's good enough feedback and appetite I will continue to make videos for you and share them when I can!
So, before I share, here is what I created: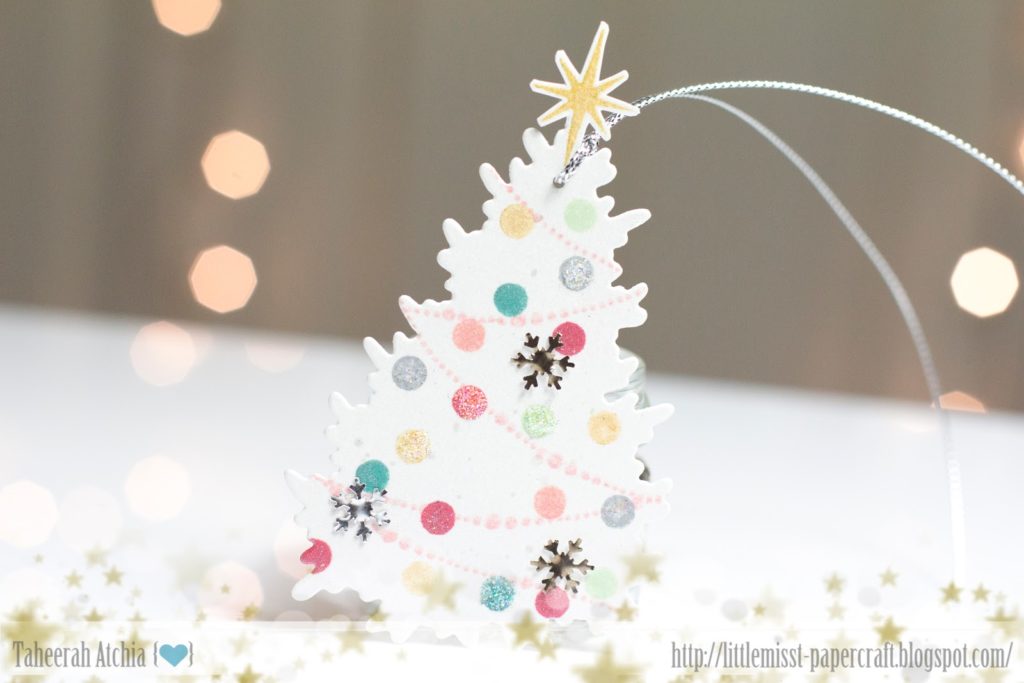 It's a *gorgeous* tag isn't it?! I love all the festive touches!!
And here's the video!!
I'm not going to give too many details here (that's what the video is for! *wink*) but I'll give a summary: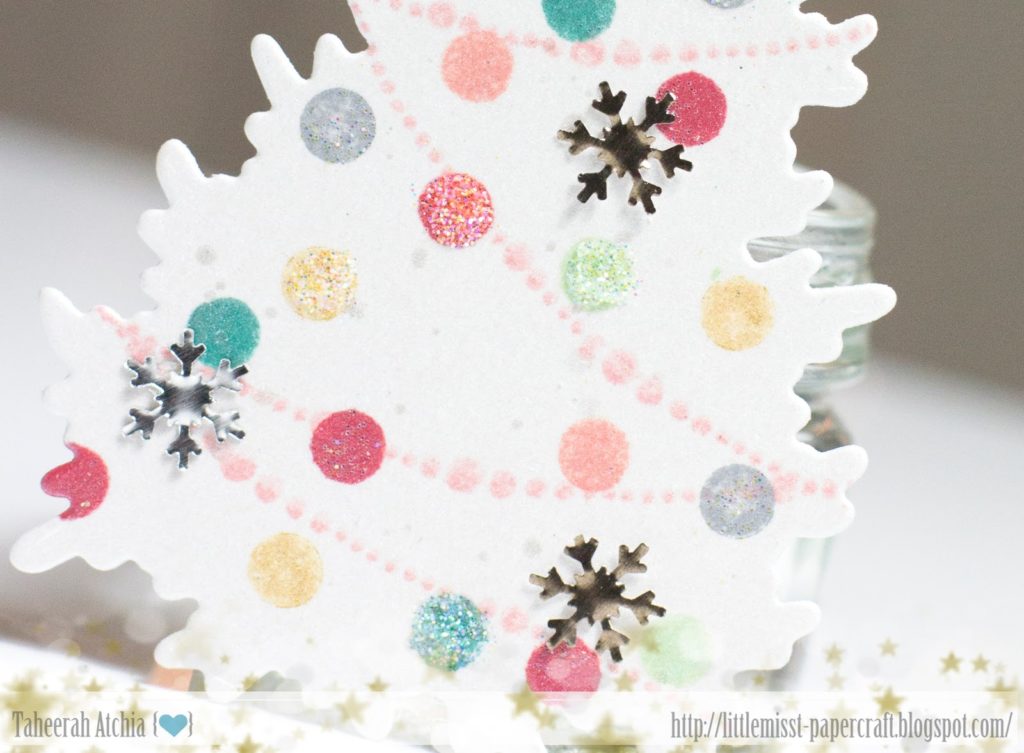 I die cut the trees from Shimmer Cream cardstock using the In The Meadow die, leaving the edge of the die off the cutting plate so the whole tree didn't cut. This allowed me to stamp my star and then trim the rest out later.
I used the Paper Smooches Holly Jolly set to add the strings and baubles, and adhered glitter to some of them using Glossy Accents. The snowflakes from my snowglobe post make an appearance again too!
I'd really love some feedback on the video and the tag! Supplies are still linked below as usual too. Thanks so much for stopping by!
Supplies