Hey everyone! Happy Tuesday!
I have an awesome post lined up for you today!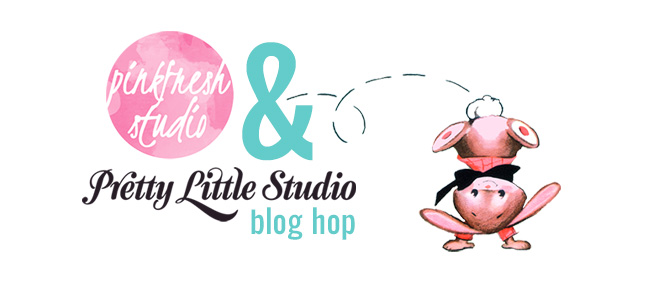 Pinkfresh Studio is so excited to join with Pretty Little Studio today to inspire you with some cute creations. Pretty Little studio is known for their vintage inspired products which are so full of fun and colour! I have so loved creating with their amazing lines! Throw in some of the unique and colourful embellishments that only Pinkfresh Studio could produce and you are guaranteed an amazing pairing!!
You should have made your way over here from Sindi Jeffers' blog – but if not please feel free to start at the beginning of the hop over at the Pinkfresh Studio blog!
I have a couple of cards to share that I created by mixing products from both companies!
First up, I paired some of the gorgeous patterned paper from the Neapolitan collection with stamps from the Pinkfresh Studio Sweet Dreams and Summer Time stamp sets: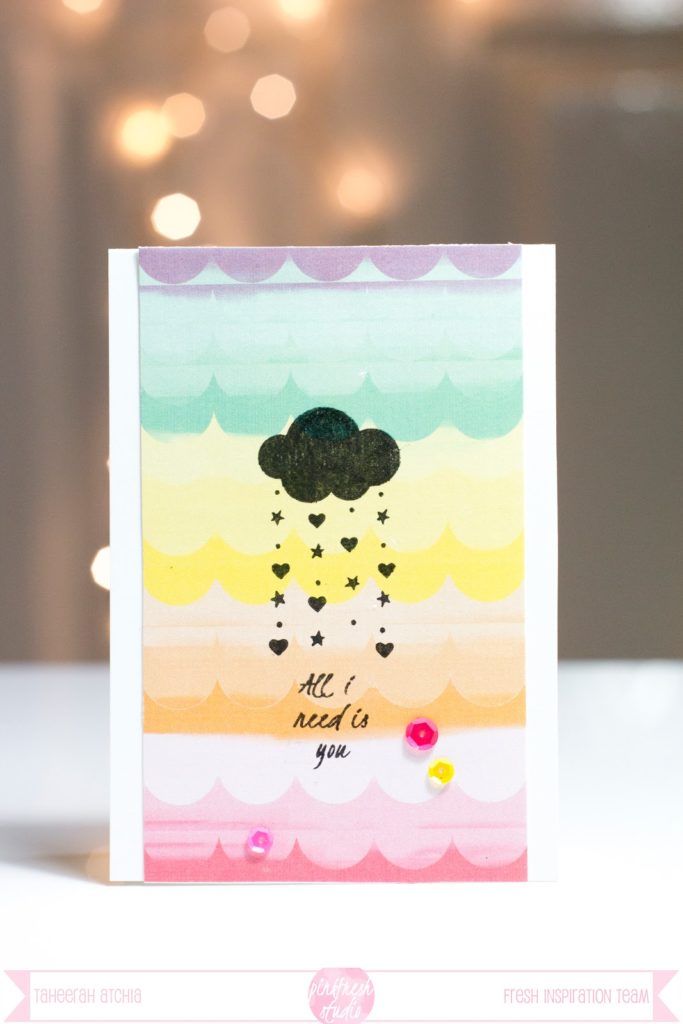 I love how fun and happy this card is!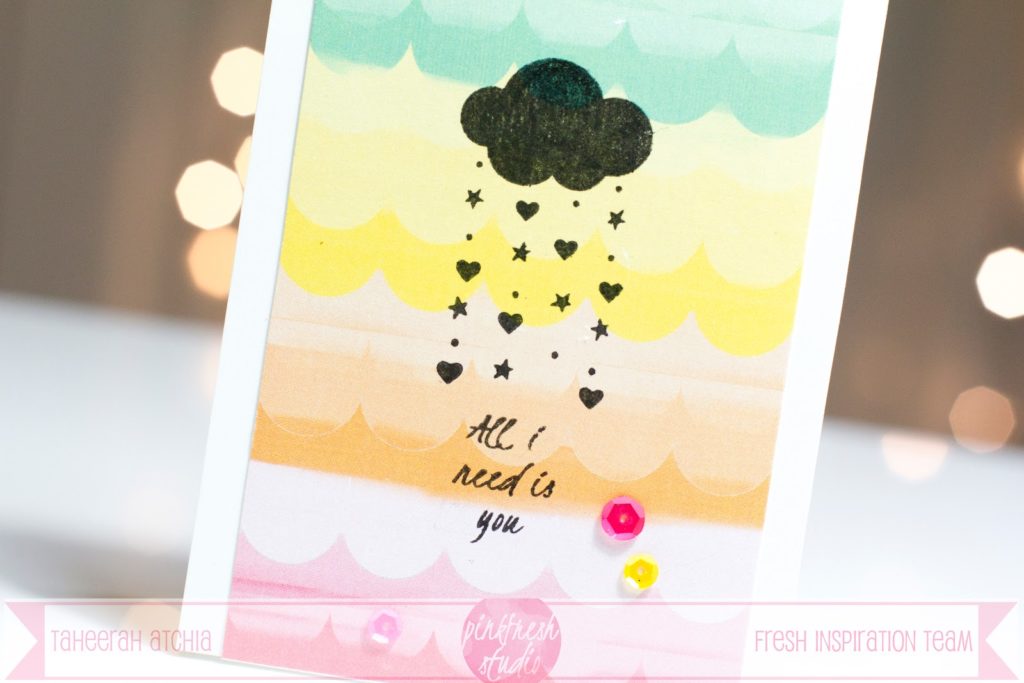 I selectively inked the sentiment from the Summer Time set to create a custom sentiment that is so heartwarming!
Next up I paired one of the Chrysanthemum Mini Tags with the Pinkfresh Enamel Label Frames, some glitter tape and that *amazing* and totally unique Woodgrain Stars vellum to create this: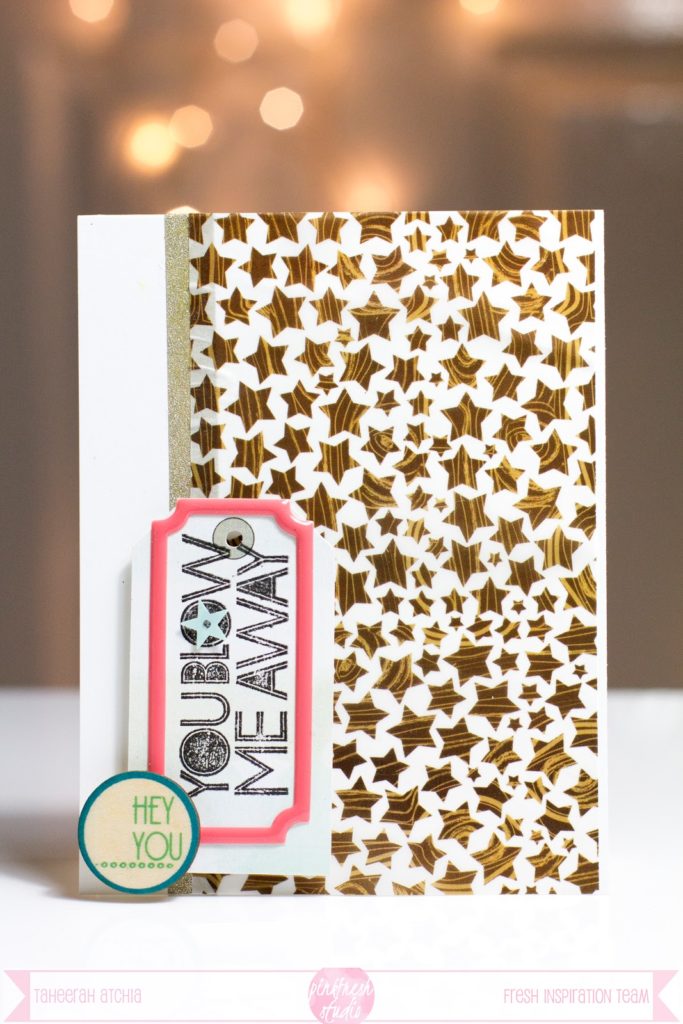 I love that vellum so much I've had to use it sparingly so I can make it last!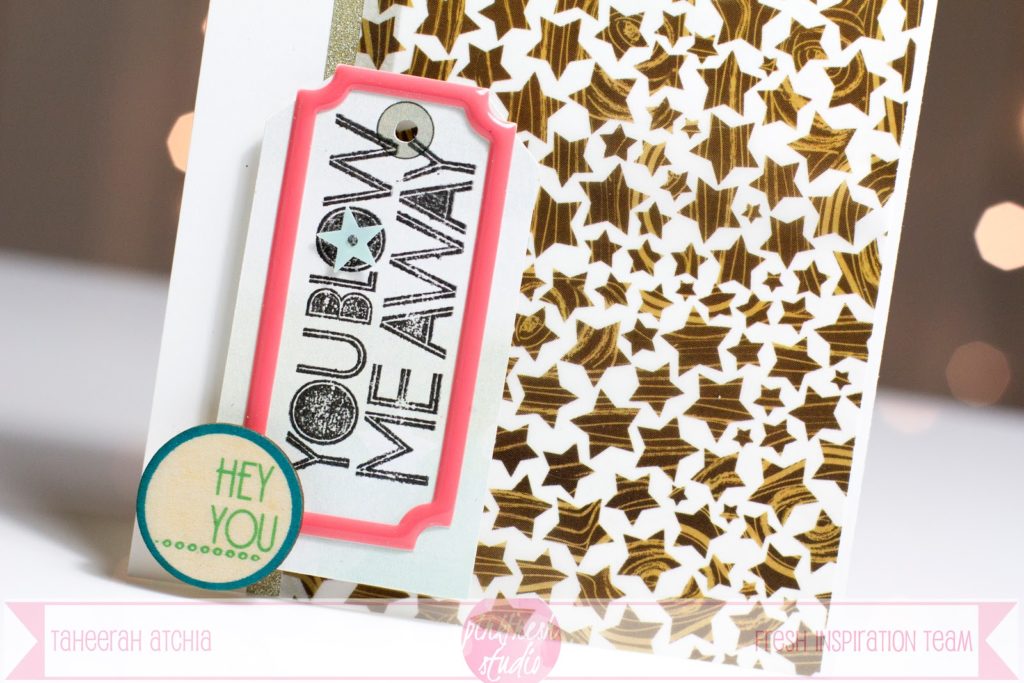 I threw in some sequins on both cards and one of the Pinkfresh Everyday Sayings wood veneers and that was all that was needed!
We have a list of designers from both companies here who are so thrilled to share their projects with you. Make sure to visit each blog and comment on each blog to enter a giveaway including the Pinkfresh Studio and Pretty Little Studio blogs. One winner will be chosen for each day and winners will receive $30.00 worth of stuff from Pinkfresh Studio and $30.00 GC from Pretty Little Studio. What a way to finish two days of Blog Hopping fun! Winners will be announced on 15th September. Good luck!
AND there's more! To celebrate the Blog Hop, both Pinkfresh Studio and Pretty Little Studio are offering some exclusive discount codes to save you some money on all those goodies you're bound to need! 

What are you waiting for?! Go fill your carts!!
So, you're almost at the end of the Hop with me! Your next and final stop is the Pretty Little Studio blog – so hop on over! And just in case you'd like the full Hop order in one handy place, here it is:
Taheerah Atchia
Thanks so much for stopping by! I would love it if you left some love before you went on your way!
Supplies