Hi everyone! Happy Thursday!
I decided to play along with the latest Runway Inspired Challenge again. That's the beauty of being on holiday – being able to join in with stuff!
Here's this week's inspiration photo:
I was really drawn to the sunglasses here! Big, bold, round, and black and white! That and those gorgeous colours and 3D flowers. That all together led me to this:
What do you think?! I *love* how this turned out!!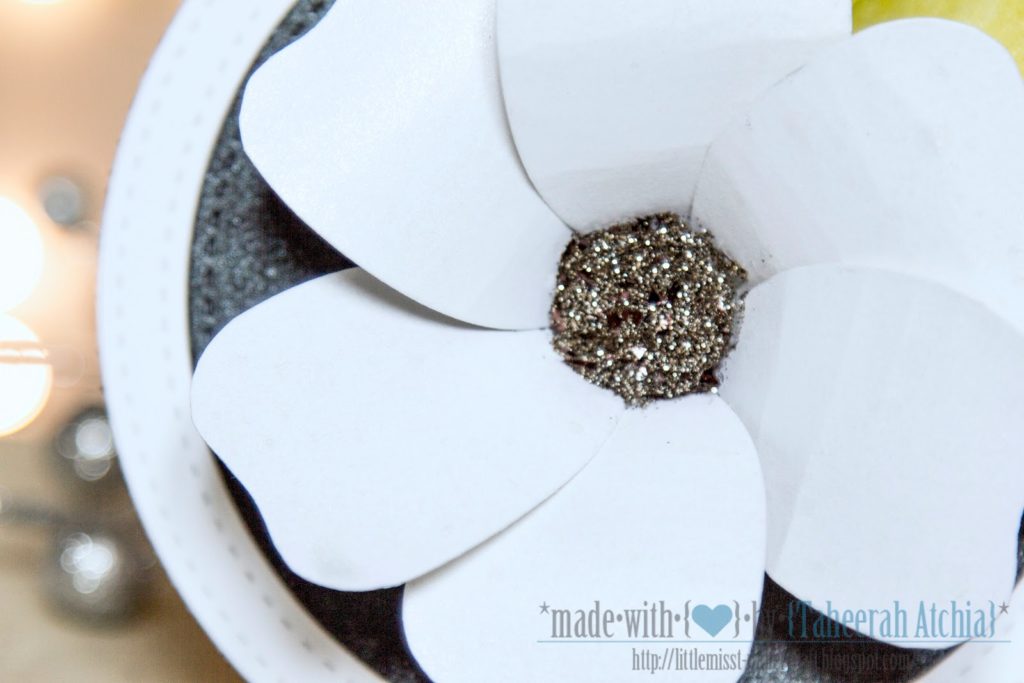 I started by creating a circular card using my Lil' Inker Designs Stitched Circle dies. I folded my Pure White card base first then die cut the largest circle from it to create a base. I then followed up with a complete circle, then a smaller circle cut from Onyx Shimmer cardstock, and a circular white frame surrounding it so that everything was flat and inset.
Next I set about creating that gorgeous flower! I had an idea to use my Clear And Simple Stamps Bow Trio Large dies to help create the petals. I die cut three of these from Pure White cardstock then trimmed down to create a more realistic and smaller petal shape. I spritzed them with Perfect Pearls Mist in Biscotti (*love!*) and when dry stapled them together at the centre bars to create a hexagon-like shape.
To give the flower its shape, I curled the petals with my fingers, then added a large dollop of Pinflair Glue Gel to the centre (and a little on the underside where each petal met, just to keep the angles a little better). I used a really sophisticated setup to keep it in place as it dried – 4 rolls of washi tape, in a square formation, for the flower to sit in the middle of. LOL. Hey, whatever works, right?!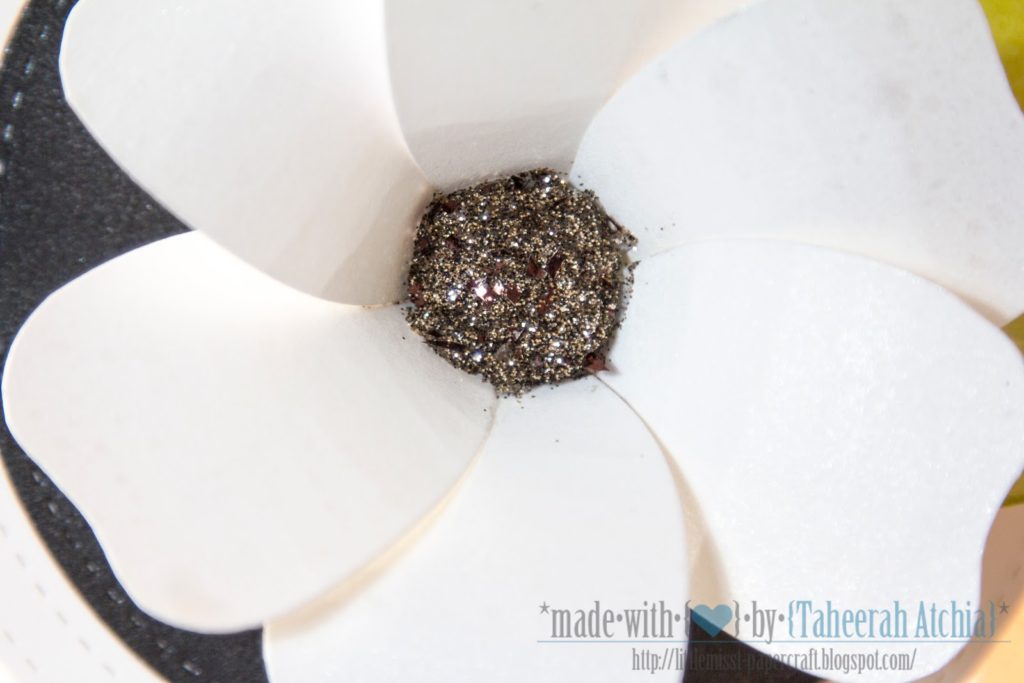 Before the Pinflair dried in the centre I added a custom mix of Martha Stewart glitters for that blingy centre! Love how that turned out!
If anyone would like a tutorial for creating these please let me know! 🙂
Whilst drying I also set about creating a pair of leaves. I used the same die as before but trimmed to a different shape, then blended Distress Inks in Shabby Shutters and Crushed Olive before spritzing on more of that mist! It's difficult to see in the shots because the petals shimmer so much, but these leaves shimmer just like those trousers!! I scored a line in the centre of each for an added detail, then assembled the card with more Pinflair. And done!
I will be back tomorrow with something new. 🙂 But in the meantime I would love it if you left some love before you went on your way! Thanks so much for stopping by!
NB: As this card features shimmer and glitter I am also entering this into this week's Simon Says Stamp Wednesday Challenge which is to BLING IT ON!!
Supplies: