Hey everyone! Happy Sunday!
It's been a few months since I took part in the Papertrey Ink Blog Hop, and seeing as my friend Chupa reminded me it was on I thought I would join in!
The challenge this month was a 'Fast Food' Colour & Sketch Challenge. Nichole posted a bunch of inspiration photos with associated colours and sketches to spark off that creativity!
After some deliberation I decided I couldn't pass up on this delicious cake image with its super-sweet colour palette:
Isn't that yummy?! Definitely whetted my appetite, lol!
I figured everyone would be using stripes and so forth, so I decided to change things up a little and came up with this: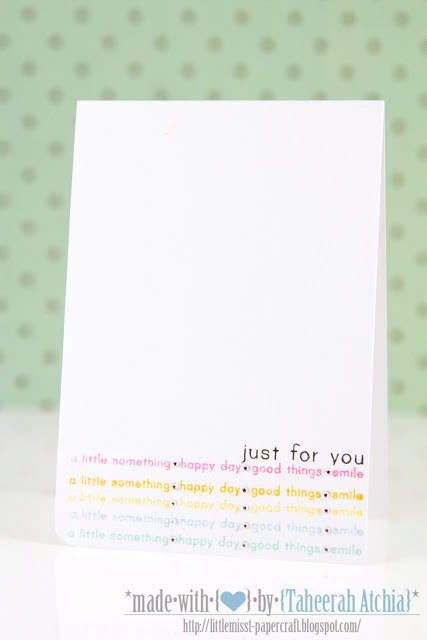 What do you think? I love how this turned out!
Though it's not 100% perfect. Sigh. But this was something like the 4th attempt and I decided it was close enough!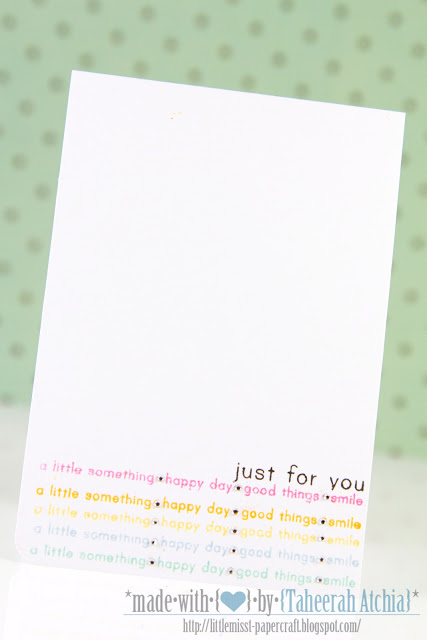 I started with a Stamper's Select White card base and stamped it repeatedly with part of one of the sentiments from Simple Sentiments, using Hibiscus Burst, Summer Sunrise, Harvest Gold, Spring Rain and Aqua Mist inks. I wanted something that pretty much spanned the entire width of the card so this worked nicely, but man was all that masking and lining up a pain! And I don't know why, but no matter how many times I tried that pink sentiment still ended up too high! And they're not all perfectly aligned. Sigh.
Anyway.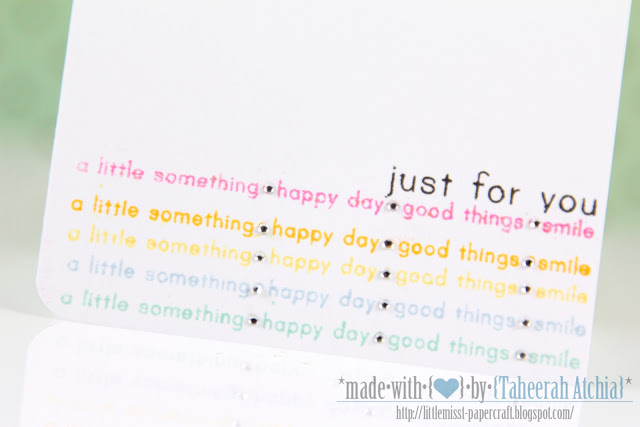 Once the sentiments were stamped I stamped the main part of the sentiment using Smokey Shadow ink. You'll notice the sentiment stamp itself is left aligned but with my masking and placement I made it right aligned. I added some mini rhinestones and rounded the bottom right corner and that was all this card needed.
I guess it'll pass. I am so tempted to make it again but something tells me I'll end up with an even worse attempt! OCD/Perfectionism, sigh!
Anyway, I'm hoping to get a little time to hop along this month so I can't wait to see what others have created! From the thumbnails of the linked entries there certainly seem to be a lot of beauties there already!
I would love it if you left some love before you went on your way! Thanks so much for stopping by!
Supplies: