Hi everyone! How are you on this fine Tuesday? 🙂
The Uniko Studio release is in full force! I'm back for Day 4 of the introductory posts for Uniko Studio's April Release – and I'm loving every minute!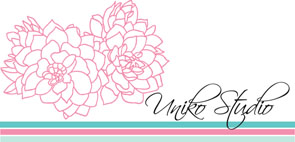 Today I'm helping to introduce another new stamp set. Background Builders: Round In Circles features an awesome array of images, all featuring various takes on circles! I think this may be my favourite stamp set this release – although it is a really tough choice to make as they are all amazing!!
I think this set is perfect for masculine and feminine cards alike but decided to go masculine with today's card: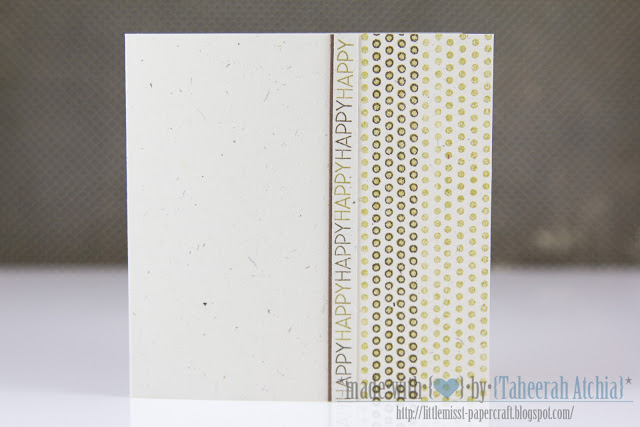 All those perfect dots in a row! They make me so happy!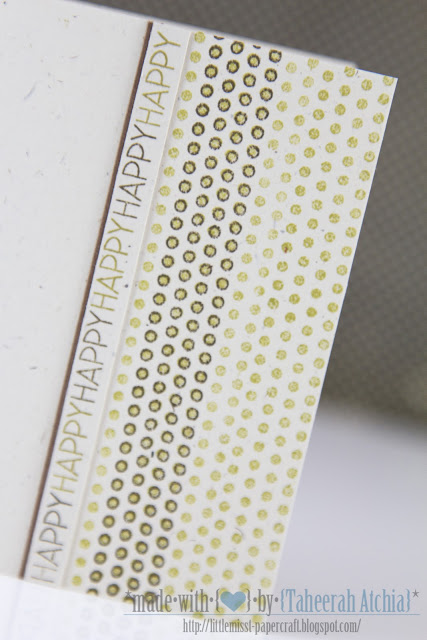 I started by stamping the solid polka dots on my Rustic Cream card base using Simply Chartreuse ink. I then overstamped one block of dots with the outline polka dots using SU! Soft Suede ink – such a perfect little detail! I added a strip of cardstock with the 'Happy' sentiment from another set stamped with the same colours, and a *really* thin strip of Brown Leather Satchel cardstock as an accent. Love how this all came together!
So there's just one more day of introductory posts remaining after today, then we have the super-exciting Release Day Blog Hop on the 11th when all the products for this month will be released!! So exciting!!! I can't wait to show you what else I've created with these awesome stamps!! I really recommend checking out the Uniko blog where Bev is officially introducing the release every day – and also to the designers who are also showcasing this set today! Make sure you comment on each of their gorgeous creations – I hear there could be a mystery prize giveaway in it for you! *wink*
Taheerah

I'd love to know what you think of today's creation – it really makes my day when you comment! Thanks so much for stopping by – I hope to see you again tomorrow for the final introductory post for this release!
Supplies: