Hey everyone! How's your Saturday?
I've spent all day cleaning and tidying so I've had no chance to sit and craft yet, boo! So whilst I'm still getting my house in order (literally) I thought I'd share another card I created earlier in the year for Gel-à-Tins: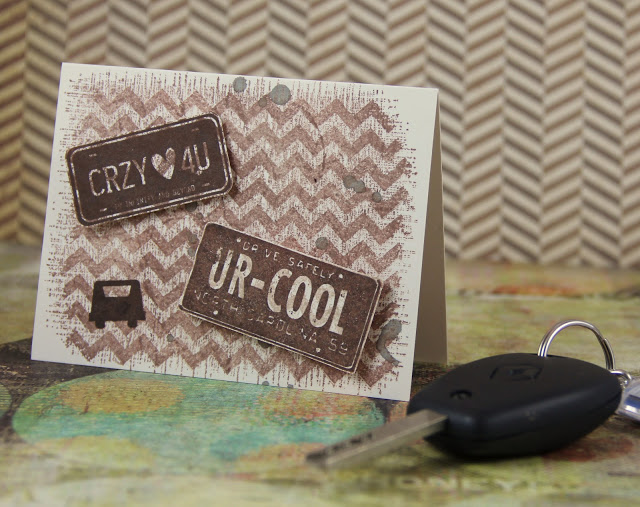 What do you think? Quite grungy but cool!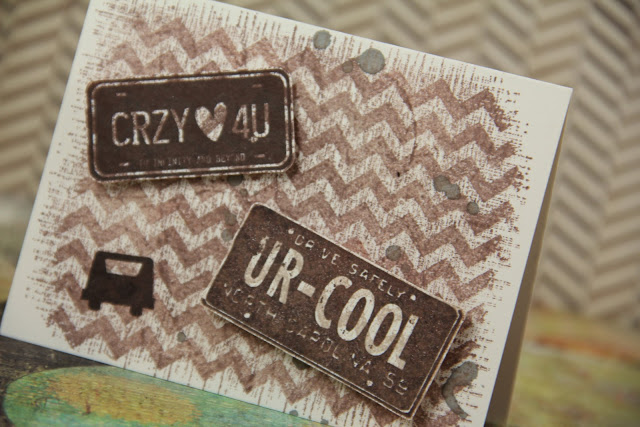 I started with a Vintage Cream card base and stamped it with the Chevron Grunge stamp using Clear and Simple Stamps' Brown Leather Satchel ink. I also added a few splashes of Studio Calico Mister Huey's to grunge it up just a tiny bit more.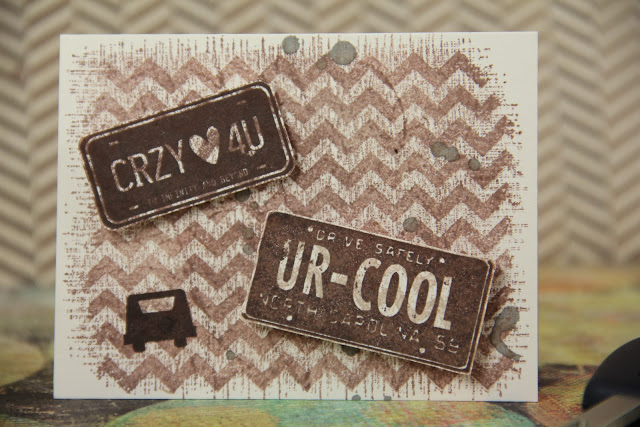 I then stamped the smaller license plate from Vanity Plates using a mix of Smokey Shadow and Dark Chocolate inks, and the larger plate from Boys Rule (Unity/Simple Stories) using Dark Chocolate ink, trimmed them out, and adhered them to the base using Pinflair Glue Gel. I added the car from Traffic Signs using Smokey Shadow ink to the card base and that was it!
I so hope you're having a lovely weekend. Thanks so much for stopping by, see you again soon!