Hey everyone! I hope you're enjoying your Sunday!!
I'm sorry for the couple of days I took off from blogging, yesterday was an incredibly busy crafty day!! You see, thanks to all of you wonderful people I made it through to the Top 15 of Gallery Idol!!! 😀
I can't even begin to express my gratitude for all the support and votes that came my way. I was nervous as Hell about my card – I knew it was 'out there' and rather different and I didn't know if people would really gravitate towards it. Thank you all *so much* from the bottom of my heart for helping me to progress!!
Anyway, back to business! I wanted to keep up with my DT posts, now that I have internets on my side! So today I'm bringing you another Gel-à-Tins project featuring the awesome Chevron-Tastic set!!
I wanted to create a masculine card with this set. Chevrons are so versatile that they work for both male and female
recipients – I love that!
I made a fun
discovery whilst playing around with my set – the large solid chevron fits
perfectly between the double chevron stamp! That just opened up a whole world
of extra possibilities for me!!
So out of that
discovery came this card: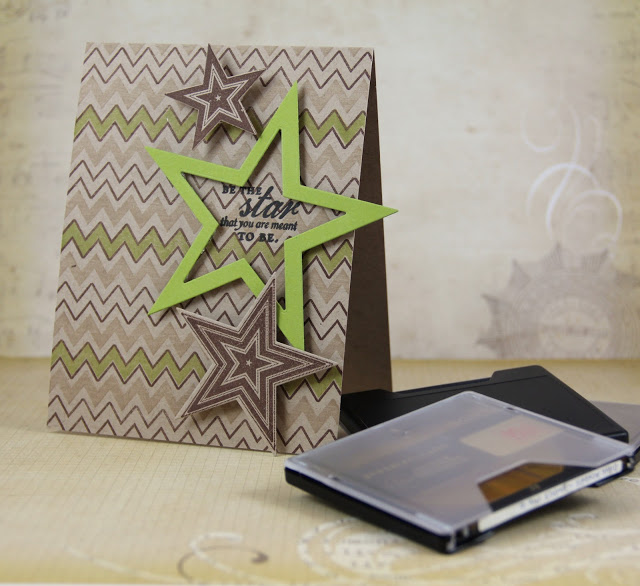 Fun, no? Let me tell you how I did it.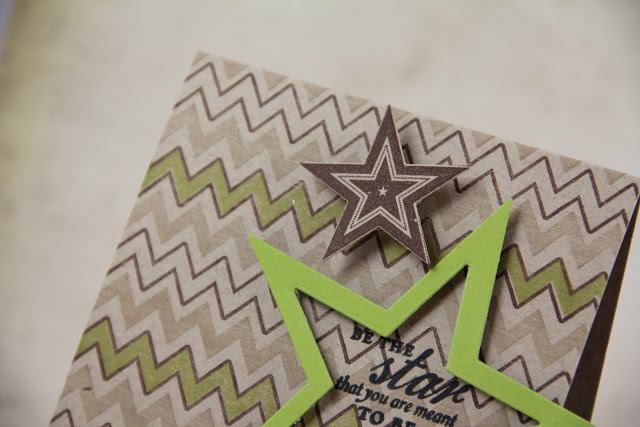 I started with a Kraft card base and stamped a chevron pattern using Simply Chartreuse, Dark Chocolate and Kraft inks, alternating the colours and mixing and matching with the solid
chevron. I just love how jazzy it came out!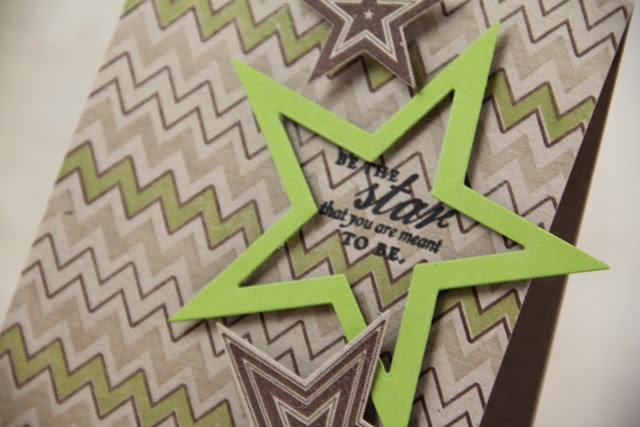 I then stamped the sentiment from Super Stars using Versafine Onyx Black and added some stars die cut using the Seeing Stars Die Collection die cut from Simply Chartreuse and Kraft cardstock. I stamped the kraft ones with on the the designs from Super Stars using Dark Chocolate ink.The stars were adhered
with Pinflir Glue Gel at differing heights so they really pop off the base!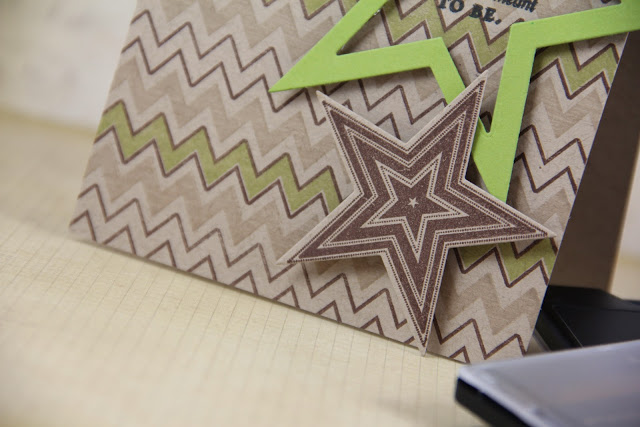 I'd love to know what you think about this card! I think it could work for any occasion and could actually suit a male or female recipient!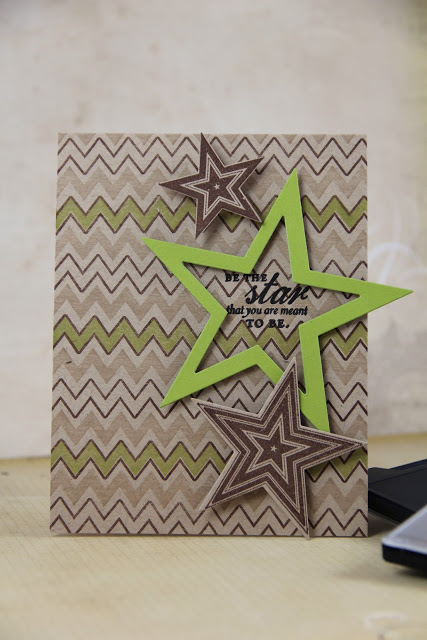 I'll be back tomorrow with my entries for Round 3 of Gallery Idol. The challenge this time was to use one product and create a masculine and a feminine card with it. I bet you're thinking I've reached for my trusted So 80s set huh? Nope! Tune in tomorrow – you're not going to want to miss this!!